BlitzWolf®BW-GS3 Computer Game Speaker
The BlitzWolf BW-GS3 is another spectacular sound generator from the manufacturer, which is also equipped with RGB lighting in the BlitzWolf and is intended specifically for desktop use. So you don't have a bluetooth connection, but with a 3.5mm jack cable you can use almost anything, and you can even plug in your microphone.
The speaker is characterized by a columnar, soundbar-like shape, to which a slighter arc was added and the edges were rounded. Virtually everything is centered on it, meaning there is a volume control in the middle, as well as a microphone and headphone jack, as well as a device toggle button. The main color is black, with some graphics crazy and the grid is metal.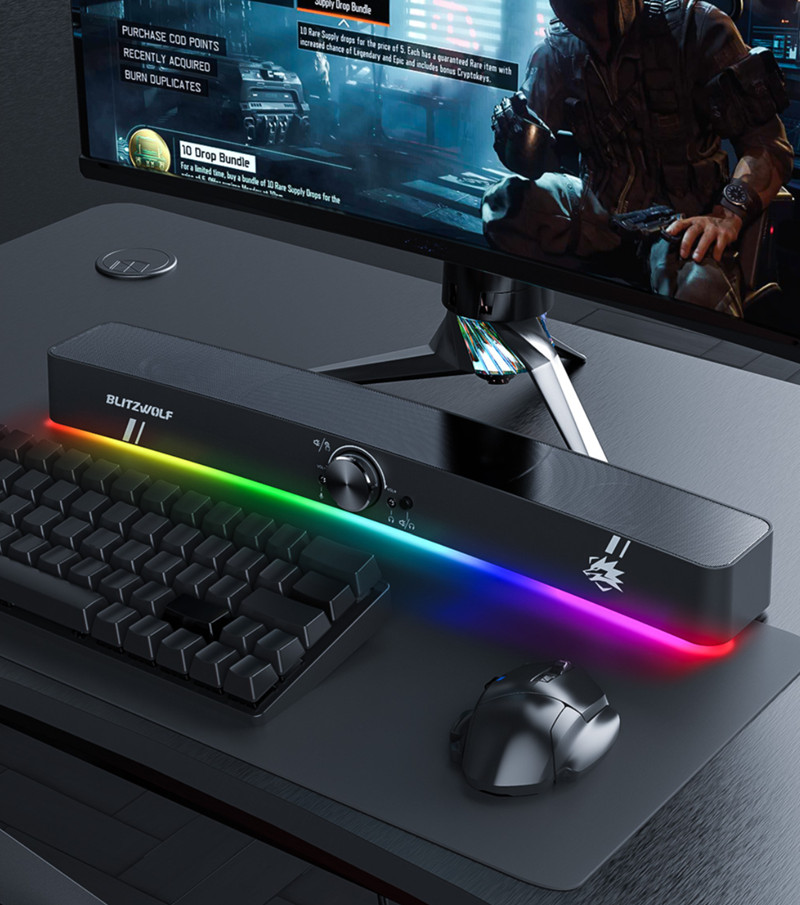 Its total volume is 10W, which in this case means 2 speakers (2x5w), which may be enough if you are completely in front of the speaker for which the BW-GS3 was designed. The manufacturer promises surround sound and strong bass.
Those who would use it with a mobile phone don't have to be so discouraged either, because it draws power from a USB port, so it can even be operated from a power bank, so when plugged into a phone, the BlitzWolf®BW-GS3 also can be used with the 3.5mm jack instead of the phone speaker.