BMAX B3 Plus Portable New Desktop Mini PC
Harmony between form and function
The metal shell combines beauty and strength, forming a powerful protective shell to protect the internal components of the product. It also adds the beauty of touch to the BMAX B3 Plus with icy metal, warm acrylic. In simple terms, when you hold the BMAX B3 Plus in your hands, you will experience the amazing feel. The exquisite craftsmanship of the all-metal shell makes the BMAX B3 Plus look like a fine work of art.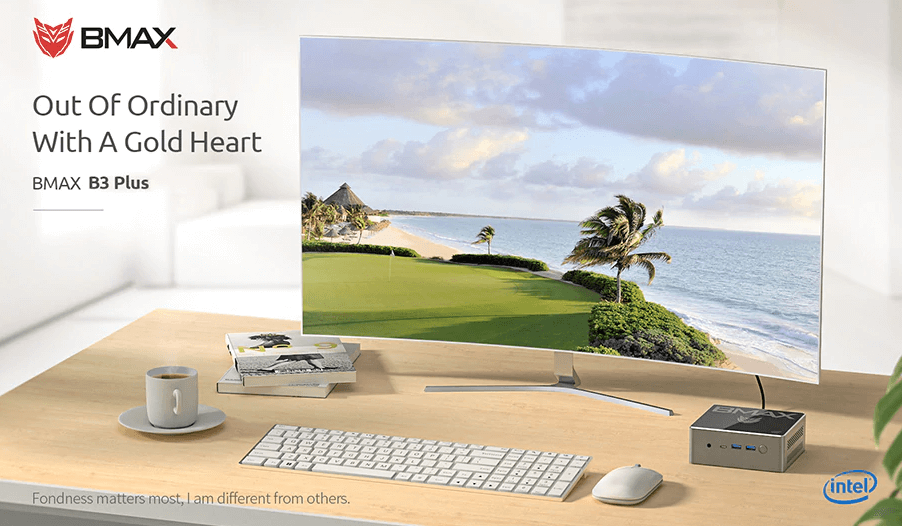 Intel & 8th Gen Pentium Gold 5405U
Keep your work flow going with Intel Pentium Gold 5405U processor that deliver incredible responsiveness and smooth, seamless multitasking.
Intel Speed Shift Technology
Intel Speed Shift Technology hardware-controlled P-states to deliver dramatically quicker responsiveness with single-threaded, transient ( short duration ) workloads, such as web browsing, by allowing the processor to more quickly select its best operating frequency and voltage for optimal performance and power efficiency. Compared with Intel Celeron J4105 processor and Intel Core i3-5005u processor Intel Pentium Gold 5405U processor has more outstanding performance.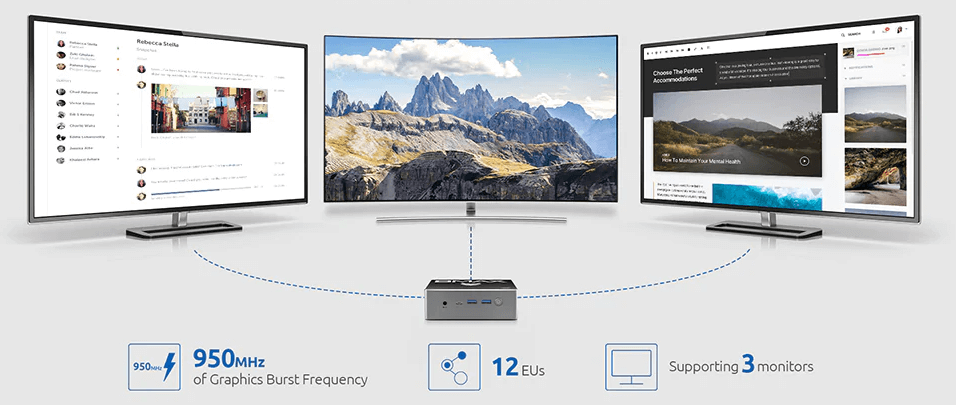 Intel 9th Gen UHD Graphics 610
BMA B3 Plus supports 3 displays via HDMI, Mini DP, and USB Type-c without the need for an additional graphics multitasking a whole lot easier. Spread out your documents, mirror content or extend a single browser across multiple displays. When it's time to kick back and relax, it lets you browse the web, view photos from your SD card or watch videos in 4K / UHD.
8GB DDR4 memory and 256GB ultra-fast NVME SSD bring a high-speed experience and refuse to wait. NVME SSD is faster and more powerful than SATA3.0 SSD he reading and writing speed of NVME SSD is 3 times that of SATA 3.0 SSD.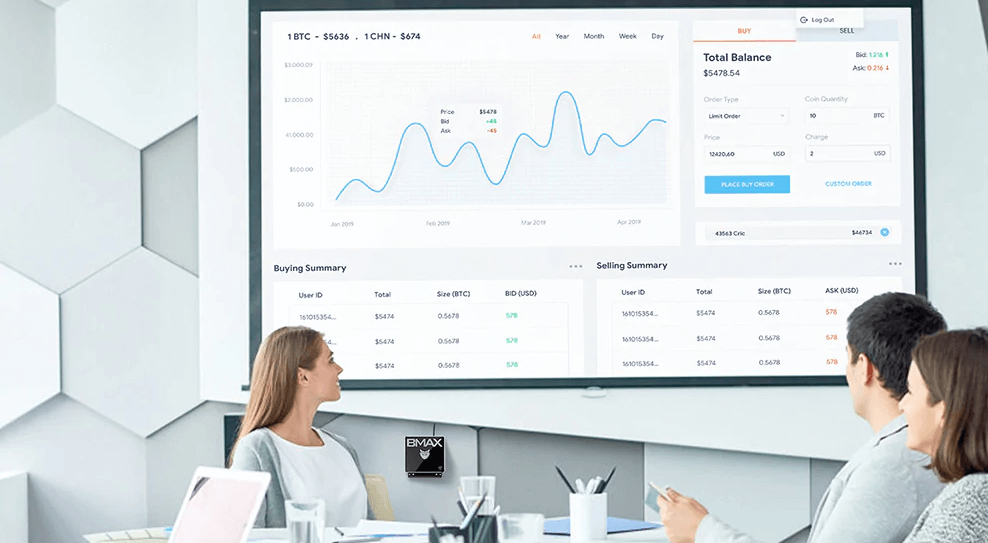 Multi ways to install
BMAX B3 Plus is crafted for the home , with an elegantly-crafted chassis with smooth rounded edges and compact dimensions measuring just 12.5cm ( L ) x 11.2cm ( W ) x 4.7cm ( H ). It can be VESA-mounted on the back of a display too, so you can create your own custom all-in-one PC for a tidy, clutter-free environment.
Awesome Wi-fi connectivity that is helping make the world more connected
With built-in Wi-fi, it is suitable for a home or office that has already been renovated without rewiring. Free from the trouble of reserving the location of the network cable, convenient to move the computer location or increase office space.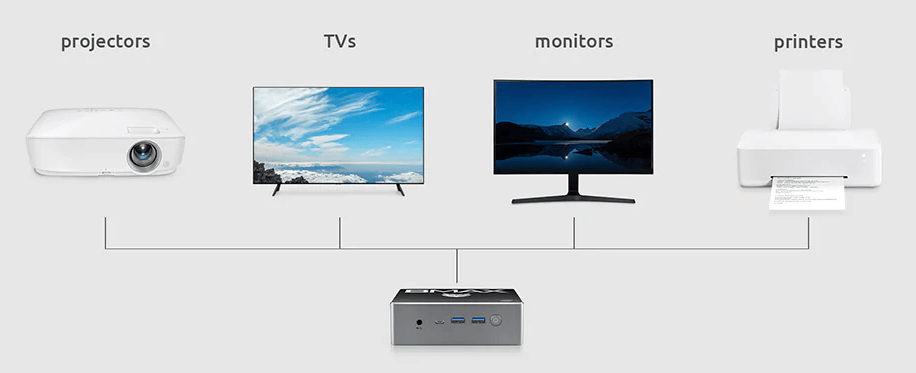 Versatility on every level
Connect in all the ways you need to with our wide variety of mounting, display, wireless and wired connectivity options. Plus with expansion slots and forward-looking features, your setup easily addresses all your needs.
Efficient heat dissipation makes a silent working space
The matching cooling system can quickly discharge the heat, keeping the inside of the BMAX Maxmini B3 Plus at a reasonable.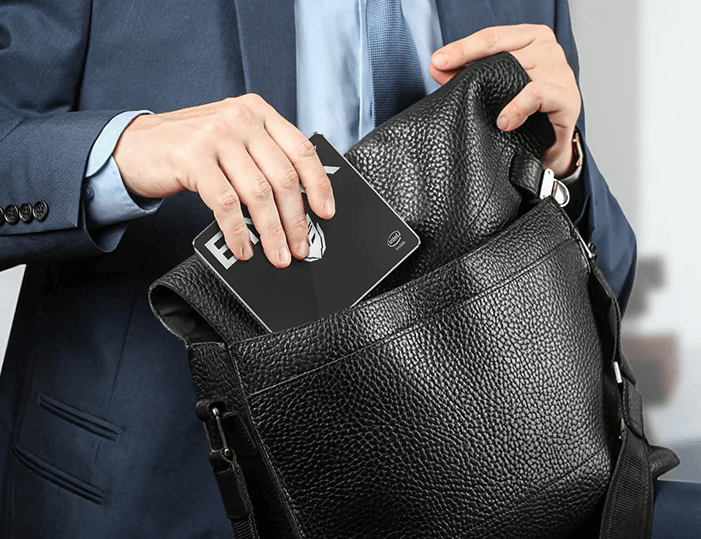 Keeping you well-connected
It features a total of four USB ports. It also comes with Bluetooth 5.0, a RJ45 Ethernet port a Micro SD card reader, an audio output jack, as well as HDMI, Mini DP, and Type-C.