BMAX MaxPad I10 10.1 Inch Android 10 Tablet PC
MaxPad I10, a 10.1-inch Android tablet PC from Chinese manufacturer BMAX, is now on sale. The new model is an Android 10.0 device.

The T610 CPU is a lower-end model of the T618, which is used in the Teclast M40 and ALLDOCUBE iPlay 40, popular Android tablets in 2020. It is installed in the HiSense A5 Pro CC. Dr. Yamane (maybe I don't need to use the honorific title since it's "Dr."…) wrote a review of the A5 Pro CC on engadet, and the Antutu (Ver. 8) score was 162,833.
So it's not as good as the T618 (over 200,000 Antutu points), but maybe as good as the Helio P60. This is not a bad standard for a Chinese Android tablet.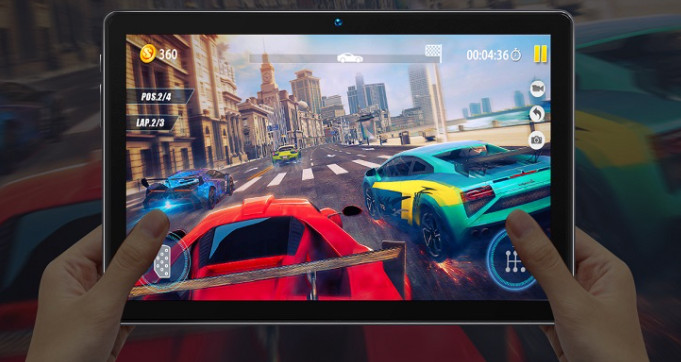 With 4GB of RAM and 64GB of storage, it's not as big as the Teklast M40 (6GB/128GB) or ALLDOCUBE iPlay 40 (8GB/128GB), but more like an entry-level tablet.
The display is 10.1 inches with a resolution of 1,920 x 1,080, but at the same time, there's a mention of a 16:10 aspect ratio, which makes me think that it's 1,920 x 1,200. I've rarely seen a tablet product with a 16:9 aspect ratio (1,920 x 1,200), so…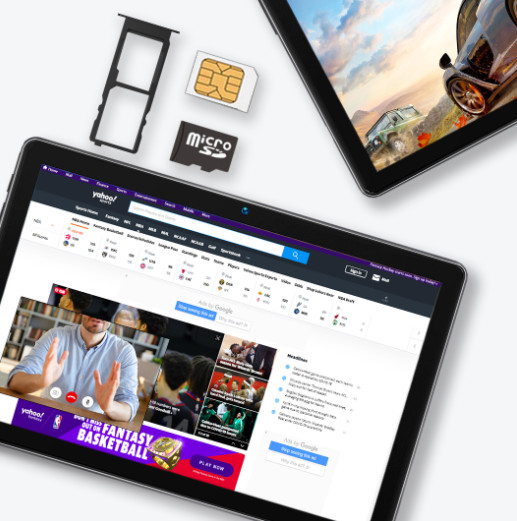 There's nothing special to comment on. However, I don't feel that the image is embellished (image processing to make the design look better) like some Chinese manufacturers.
The chassis material is called "Metal", so it's probably made of aluminum alloy. The color of the case is also somewhat similar to BMAX PC. This is a close-up of the chassis, and the texture looks good. However, the quality of the camera in this image is low (2MP in/5MP out). The speakers are located on the bottom. According to the manufacturer's description, they are "stereo", but there are many Chinese tabs that look stereo but are actually mono…