BMAX S15 15.6 inch 178° Viewing Angle Narrow Bezel Notebook
Many years ago, Tablets PCs (usually Windows and Android dual-boot tablets) were often released by emerging Chinese manufacturers, but recently smartphones have gained momentum, and Windows PCs I feel that the new product information has decreased considerably. In the midst of this, the 15.6-inch slim notebook was released by the manufacturer BMAX that we would like to expect.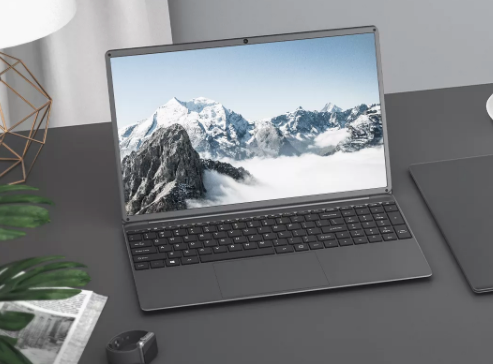 In BMAX notebook PCs (including 2 in 1), Priceboon has grasped Y11 (11.6 inches 2 in 1) , Y13 (13.3 inches 2 in 1) , X14 (14.1 inches clamshell) , but the basic specs are It is very similar, with all CPU and RAM are Celeron N4100 and RAM 8GB. Although the Celeron N4100 is not as good as Core M3 and Core i3, it is highly evaluated in the our site, and it is especially stressful if you use Office type applications such as Excel and Word, or do things like search and watch videos on the web There is an ability to manage. Although it depends on how you use it, I don't feel particularly dissatisfied with how businessmen and students make documents with Office apps.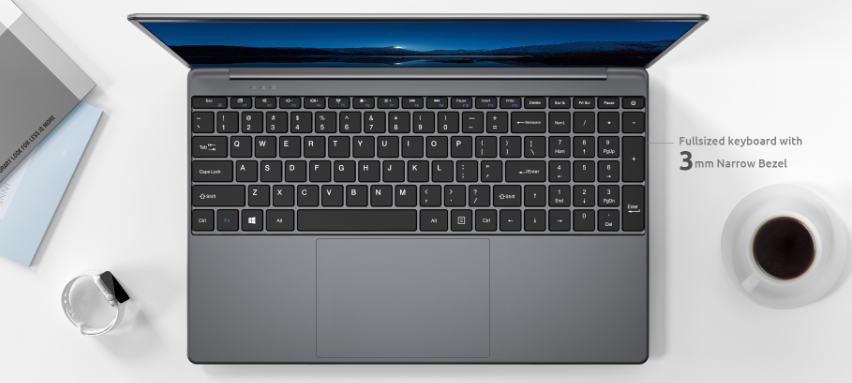 The storage of the new BMAX S15 is a 128GB SSD, but there is an M.2 slot (2280) on the bottom where you can put an SSD (it's a very easy task). However, it is unclear whether this M.2 slot is empty or if it already contains a 128GB SSD. If it is empty, it can be expanded smoothly, but if a 128GB SSD is installed, it will be replacement instead of expansion, so operations such as OS and data replacement will also occur.
The display is a 15.6 inch IPS LCD with FHD resolution. Think of it as a standard note in terms of display size.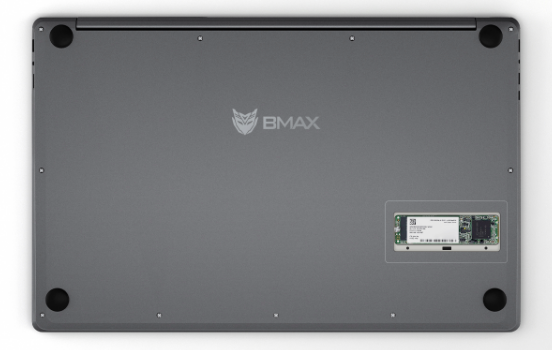 When considered as a standard note, the configuration of the input and output ports cannot be evaluated. It consists of two USB ports, a miniHDMI, and a microSD card reader, but this is poorer than a nifty mobile notebook. I wanted one more USB port, and I wanted the HDMI and SD card readers to be full standard.
The size is quoted from the Banggood product page, which is probably an error. I think that 2cm thickness and 1.8kg weight is "I wonder what that is", but the width of 375mm is strange. As I mentioned in the case description, if it is 375 mm, the bezel on the display surface should be quite thick.
BMAX products have a beautiful housing design. The S15 is no exception, and the left and right bezels are thinner. If the width is 375 mm, it will never be such a bezel width. There is a possibility that the manufacturer is "healing (image processing)" the image, but if it is, I think that it is a fraud level, so the size notation is incorrect in light of the review experience of existing BMAX products I think. I think the width is about 360 mm.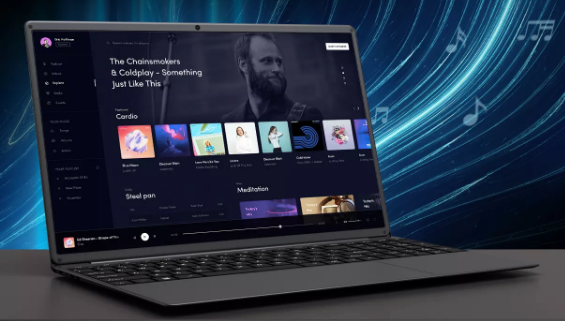 The housing color is "Space Gray", a color name that I have heard somewhere. The BMAX logo is quite noticeable. According to Banggood's product page, the housing material is "ABS + PC", but this is also a bit questionable. I think that it would probably be a metal case because it would cost money to make it so slim for a plastic system.
This structure is fairly common in Chinese notebook PCs from around 2018, and with a single precision screwdriver, even a beginner can easily add (or replace) an SSD.
The left and right margins (margins) are only 3 mm, so the keys are arranged across the width. From this point of view, it can be said that 375 mm is impossible. Also, this product has a numeric keypad and a large touchpad, but the layout is "bad". If there is a numeric keypad, the home position for text writing will be to the left of the housing. Therefore, it will be difficult to use if the touchpad is not offset to the left. Almost all touchpads of 15.6 inch notebooks with a numeric keypad sold domestically are offset to the left. It is nice that the touchpad is large, but if it is this size at this position, there is a possibility of inadvertent operation when text writing. This point needs attention.

Arrangement of side and input / output ports. The part that says MicroHDMI in the image is miniHDMI. As I wrote above, the port configuration is poor for a 15.6 inch notebook. If you don't connect a lot of peripherals, you don't have any problem, but people who use a wired mouse or USB memory stick often feel frustrated.
The BMAX S15 is on sale at the Chinese mail order site "Banggood" and the price as of December 9 is $299.99. Although it seems that the size notation is wrong, whether the M.2 slot is empty or blocked, the touch pad position is bad, etc. Although it comes in, the slim and beautiful design like BMAX and the system configuration sufficient as a Celeron machine I think that the price of $299.99 is very cheap.
This is a great choice for people looking for a standard notebook for a living room or a notebook for business use that is sometimes taken outside.