BMAX Y13 Pro YUGA Laptop 13.3 inch 360-degree Touchscreen Narrow Bezel Notebook
Nowadays, people's use of laptops is no longer limited to closed spaces like the office or home. In the subway, airport, coffee shop and other scenes, people using laptops to handle work can be seen everywhere. Therefore, having a more understanding of your laptop, you will naturally be able to live and work with ease.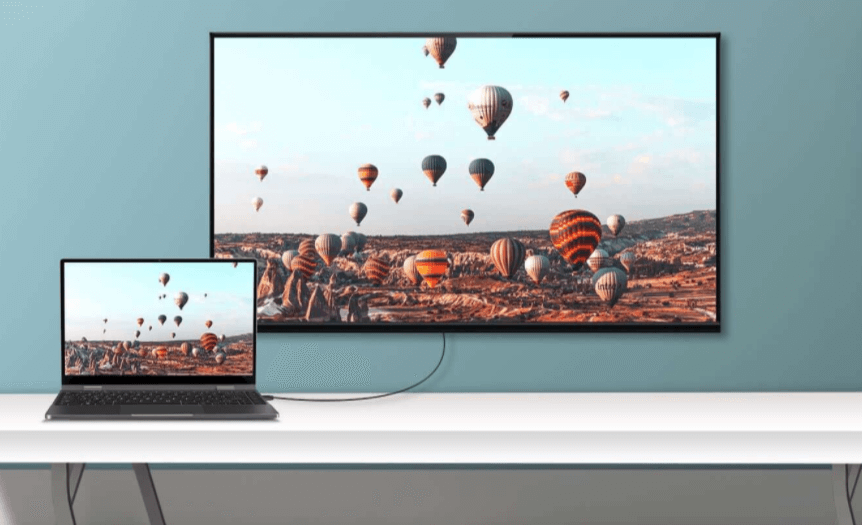 With a light and slim posture, a more mainstream 13.3-inch screen, a 360-degree pivot, excellent battery life and performance, and more, every detail is designed to meet your needs. The BMAX Y13 Pro makes your life a little happier when it comes to knowing what you're doing.
The BMAX MaxBook Y13 Pro is designed with a capable style. The A-side of the Y13 Pro features a technically advanced logo, which is more in line with the design style of the machine itself. In BMAX's previously released products, we have seen the BMAX team's strength in controlling notebooks, and their product design is truly the best in the industry.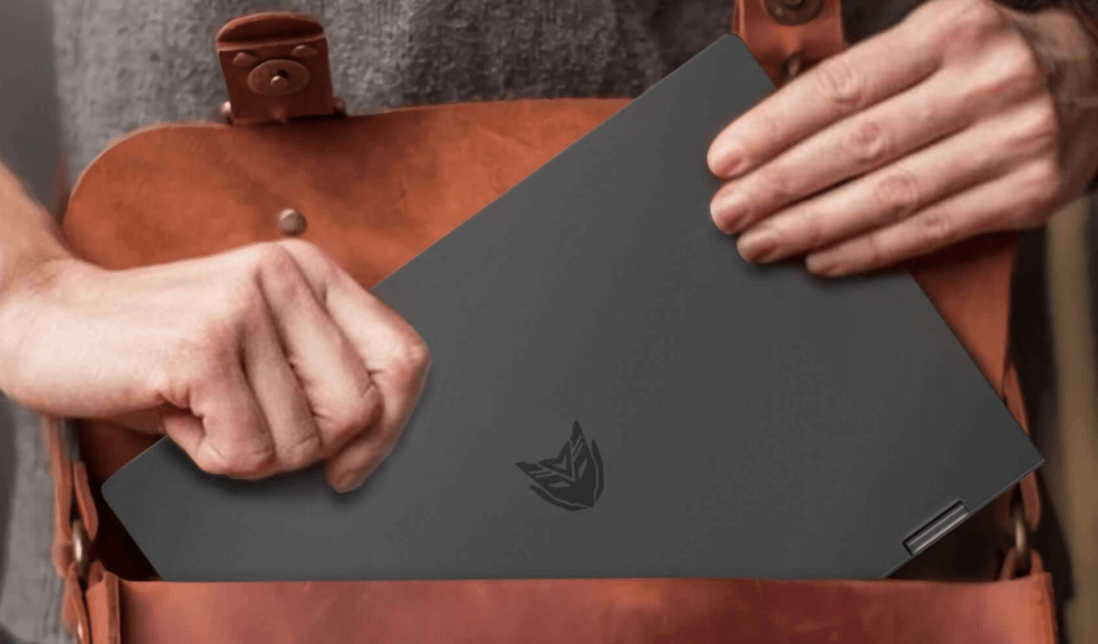 In terms of color scheme, the BMAX Y13 Pro remains unchanged, still in the popular space gray, metal casing with a low-profile matte surface, delicate to the touch but also more sophisticated and beautiful, office computers are best suited to this style.
Lifting the top cover, we can see that the Y13 Pro is distinctly different from many of today's laptops. Its keyboard is a major feature. We also chose the MaxBook Y13 Pro because we think it has an excellent design, especially on the C-face. The C-sides of the Y13 Pro look simple and elegant, with a better color scheme and a backlit design that allows you to type comfortably even in low light or dark environments. Built by BMAX's team of professionals.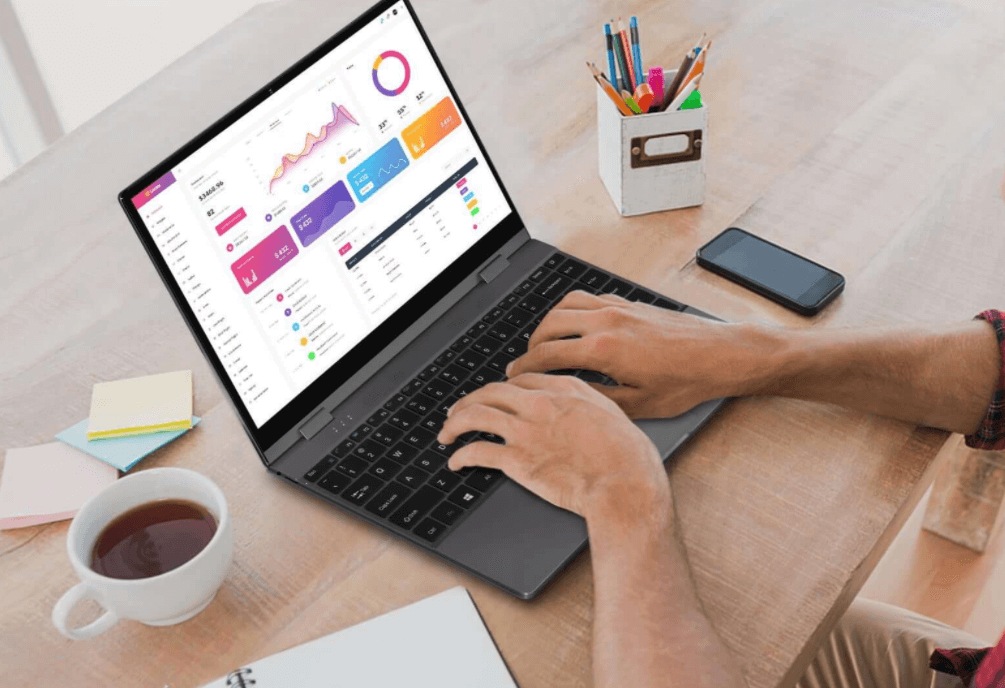 It's also very difficult to ensure that the keyboard has a long stroke and a good feel when it is thin. The Y13 Pro, on the other hand, is a combination of both, thin and light with a good feel. Now that the thin and light technology has matured, the feel of its keyboard is even more assured. The touchpad, which is wider in width, is also a feature of BMAX products and still feels great to handle.
When it comes to the display the Y13 Pro is a 13.3-inch notebook, which is the dominant type of notebook in the market. With a screen resolution of 1920×1080 and a narrow-edge model with three narrow edges, left and right bezels of 5 mm, and a screen-to-body ratio of 81.7%, the quality of the screen itself is trustworthy.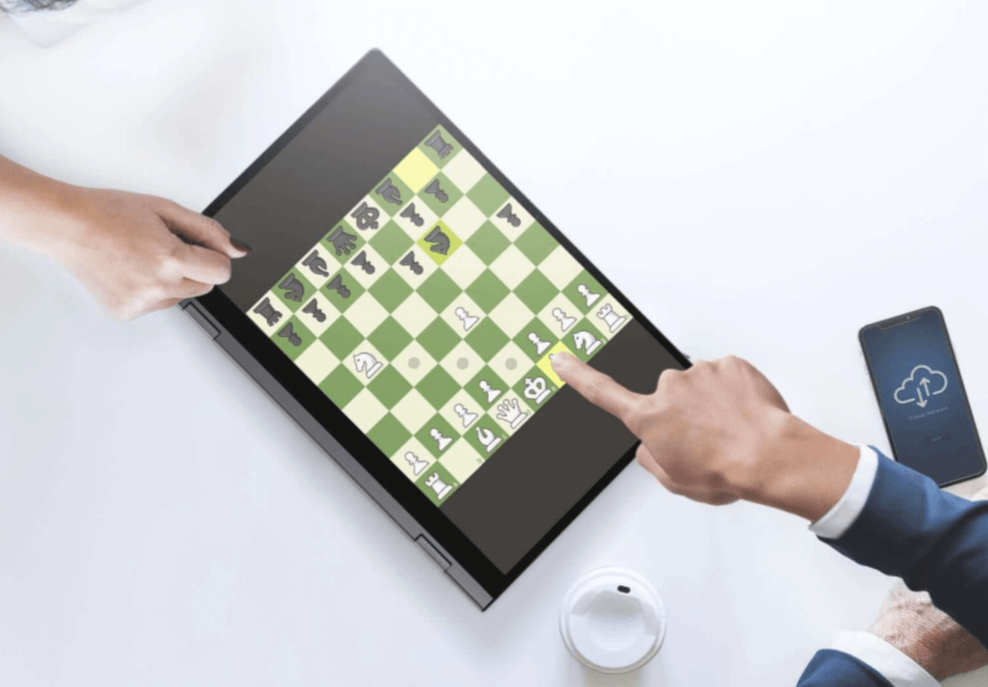 The BMAX Y13 Pro is equipped with an Intel Core M5-6Y54 processor, 8GB of LPDDR4 RAM, a 256GB SSD, and an Intel UHD 515 graphics card. Switch between or open up to 10 docx documents or xlsx documents simultaneously for word processing or using tables. Meanwhile, users can easily watch 4K-rated, 60fps Ultra HD video on the BMAX Maxbook Y13 Pro with ease. In addition, easy gaming and entertainment on this laptop is also quite enjoyable.
In conclusion, I would like to say that in 2020, the BMAX Y13 Pro is a highly competitive mainstream laptop that is perfect for online teaching, whether it is for office, audio, video or entertainment.