Bogist C1 Pro Electric Scooter with seat
The Bogist C1 pro is a powerful e-scooter that demonstrates high performance, high quality, and reliability. It is built with strong and sturdy materials that will protect it from getting damaged and breaking apart easily. It is made for wet and dry weather conditions and does not hesitate to push through various ground conditions.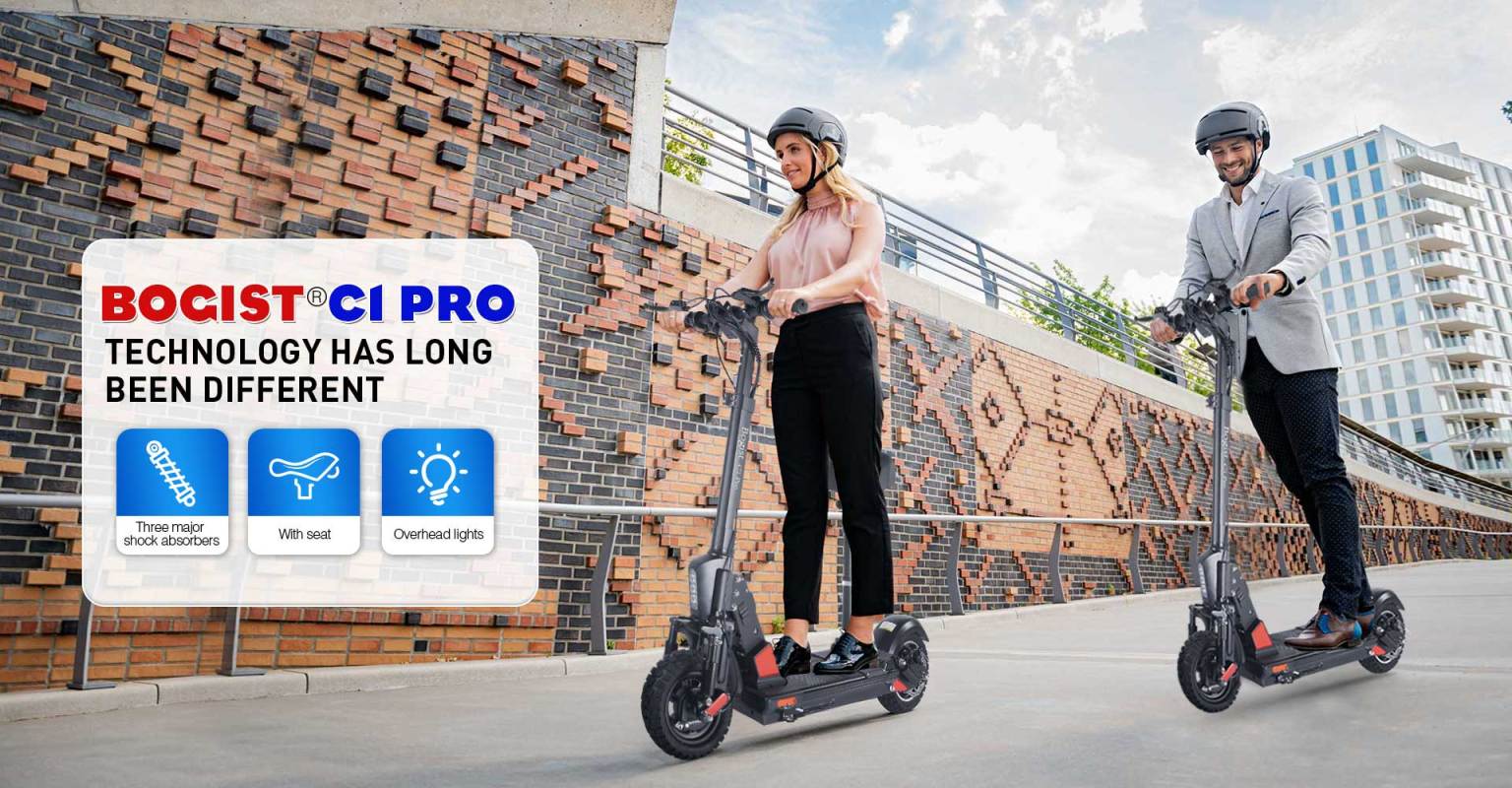 The C1 pro is powered by an advanced 600W powerful motor that gives it the strength to go up to a speed of 45km/h or 28mph and a long distance of 40km or 25 miles. This is the perfect scooter for every day use either for work or pleasure, it's made to take you to places quickly, comfortably and important of all, safely. You can either ride it standing up or sitting down, whatever you feel comfortable – makes the C1 Pro e-scooter even more practical.
BOGIST C1 PRO is Very convenient to retract the handlebar grips and I assure you that this is finally a transportable scooter, also because it weighs less than 12Kg (compared to 15-16Kg of a traditional scooter). As well as adjusting the actual handlebar height in 2 steps, based on the user's height. There is also a small hook to carry a shopping bag for example. The construction is absolutely well done, I have not noticed any burrs, with the aluminum structure and the rest in plastic. The scooter has front and rear lights, we get a disc brake next to the engine brake, and that doesn't bother him if we live in a hilly place either, because he can still overcome a 15-degree incline.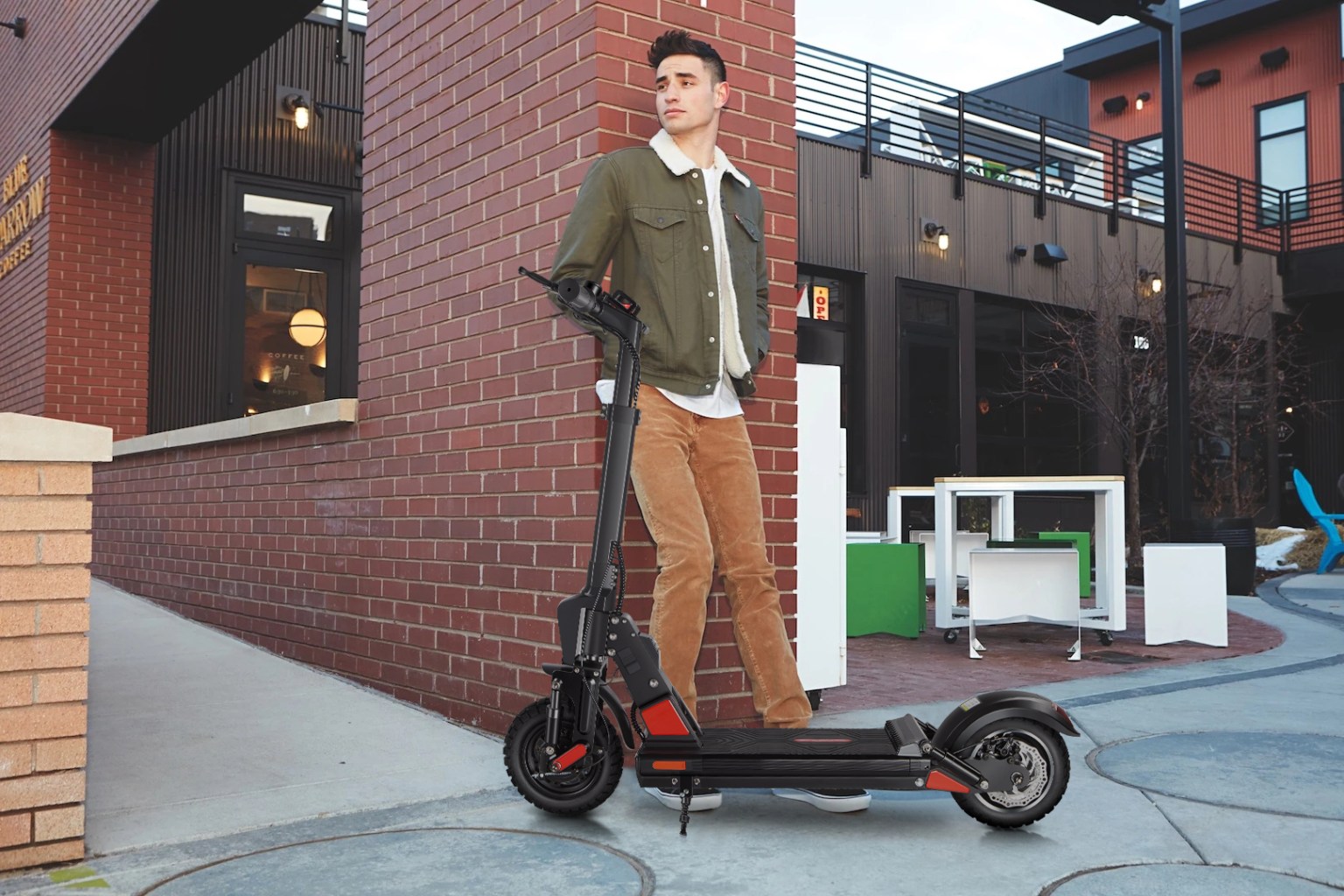 A 48V 13Ah battery allows you to reach a distance of about 40-45km, with an obviously variable result depending on the weight of the rider, the speed maintained, the driving style, and the type of road surface. Safety is based on a disc braking system, while the full recharge of the scooter will be ensured in about 7 hours.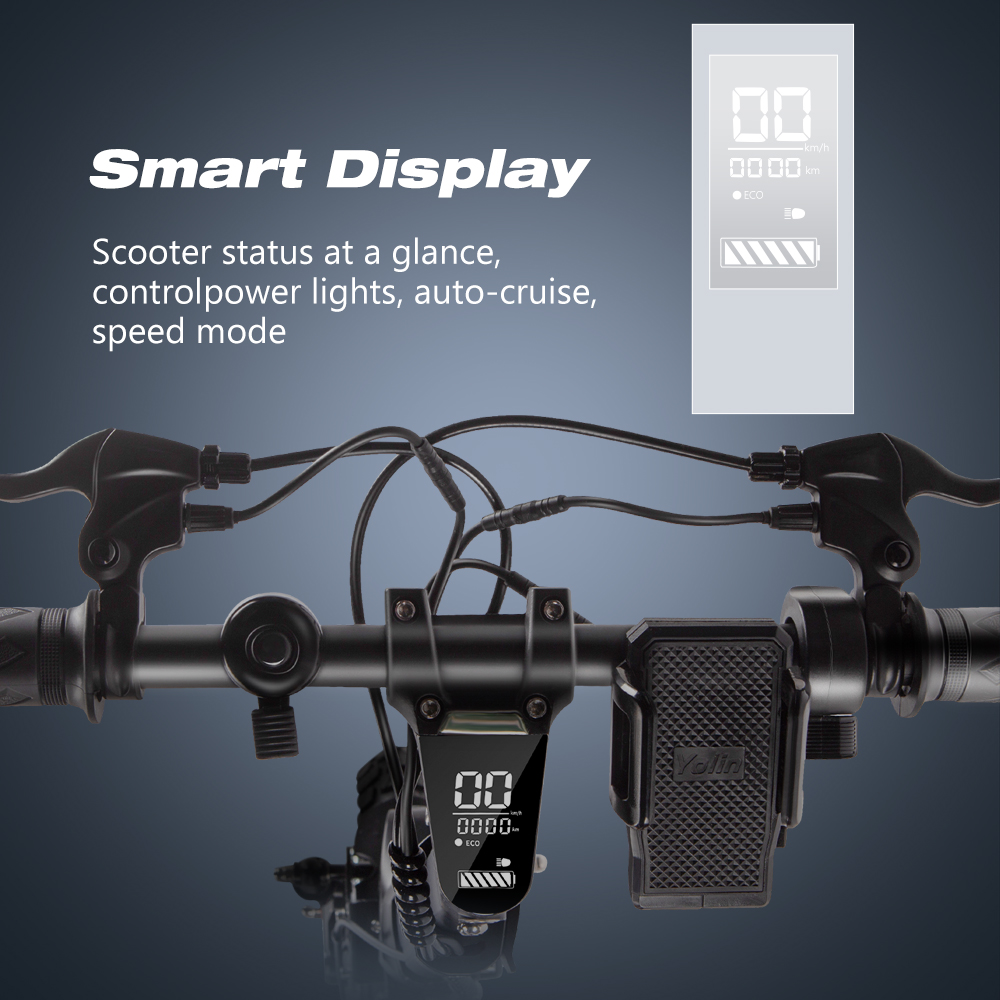 There is an LCD display on the handlebars where information on battery capacity, current speed and how to use it is displayed. BOGIST C1 PRO has a rear disc brake, the electronic braking system facilitates quick braking, this guarantees your safety at high speeds. How long can the device work on a full charge? It takes approximately 5-10 hours to fully charge, after which it is capable of 35-40 miles. You should take into account the maximum weight it can support, the power of the motor, and the duration of its operation, even if it has a comfortable seat.