Cecotec Conga 3690 Vacuum Cleaners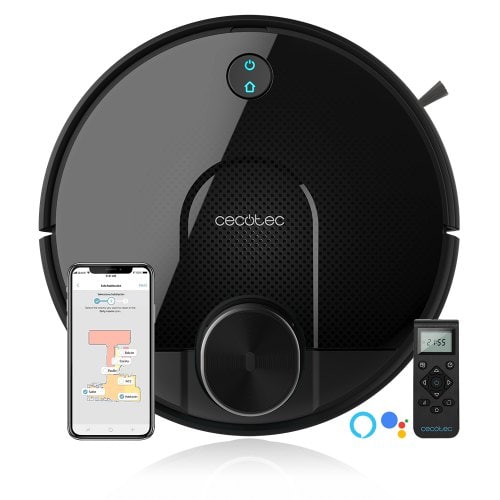 The new Conga 3690 Absolute is the best and most powerful robot vacuum cleaner from Cecotec. In fact, this new vacuum cleaner manages to reach a power of 2,700 Pascals, something not seen so far in the sector.
If, for example, we compare the suction level of this new robot with the best Cecotec robots on the market, we see that the 3490, 3290 and 3090 models achieve maximum powers of between 2,300 and 2,000 Pascals. Obviously being the, the 3690 robot, the highest of the brand's range, is the most complete. Among its main features we can see:
It can be operated from the mobile application from anywhere.
The guidance system is by laser, in this way we make sure that the robot does not have any type of fault in its guided by the house.
The scrubbing is by electronic control.
It is compatible with alexa and google home.
All buyers who have received this model are delighted with the purchase. And is that Cecotec has become a bestseller in Spain, this is because all its products have quality levels not seen in the competition in relation to the price they have. If, for example, we want to buy a similar model in the competition, we must bear in mind that we will have to spend almost double on buying, for example, a Roomba 980.
And in addition, we must bear in mind that, for example, the iRobot Roomba 980 will not have all the features that this Conga 3690 has. For example, no robot vacuum cleaner Roomba is able to scrub, however expensive.