Tecney CX40 40L Smart Car Freezer with Spinner Wheels
The Tecney CX40 is an ultra-capacity, 40 liter portable cooler / freezer. It can cool up to a maximum of -20 °, that is, smooth freezing. It can also be used for car battery, battery and power socket. The price is currently $279.99.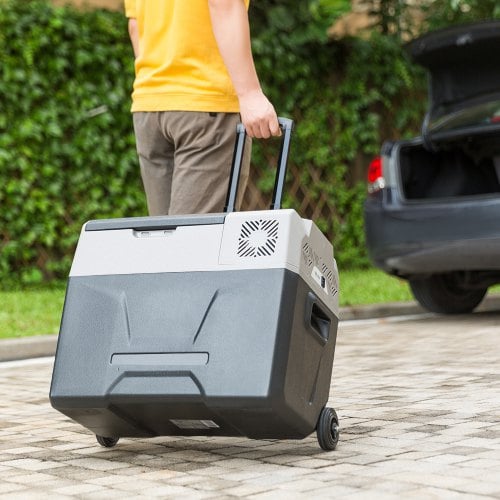 Luckily, the manufacturer also took care of its appearance, so it can be made absolutely in neutral colors (gray / dark gray). Its external size is 58.60 x 37.80 x 47.50 cm and its weight is 13kg – so yes, it also has its extension and weight (packed mainly), but it can be drawn on wheels.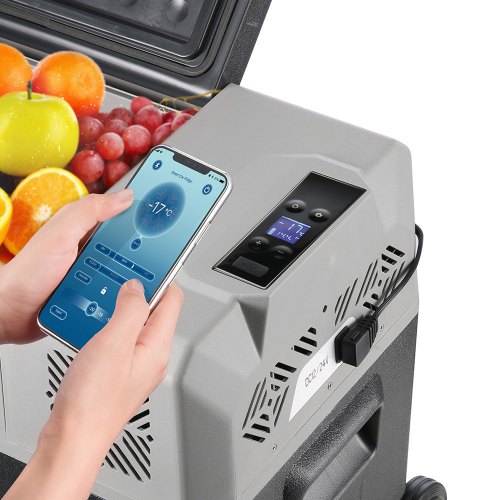 Its capacity is 40 liters and luckily it is open space so it can be freely packed. A 4-inch thick thermal insulation layer keeps the temperature. It can hold temperatures from 20 to -20 ° (the -20 can be the maximum, it can be warmer at extreme temperatures). The temperature can also be controlled from a display and phone, and can only cool down to -20 ° in just 1 hour, as well as fast freezing.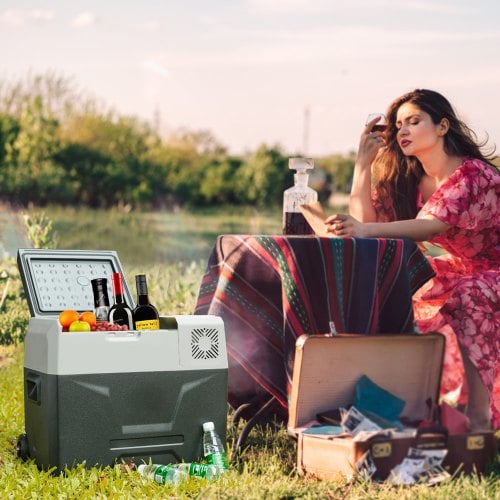 That is, you can also use Tecney CX40 at home continuously without having to worry about the battery charge. And, of course, it is also useful for garden parties, as ice-cold beer / soft drinks are always at hand. The battery of the car is protected by the manufacturer, so that it is not discharged completely.