CHUWI CoreBox i5 is a new Metal mini PC with Core i5 and 256GB SSD
CHUWI is known from their laptops, tablets and mini PCs. They have now introduced another Mini-PC: the CHUWI CoreBox i5. The i5 stands for the built-in Intel i5-5257U processor. This is joined by an SSD and numerous connections. What can this small computer do and where can it be used?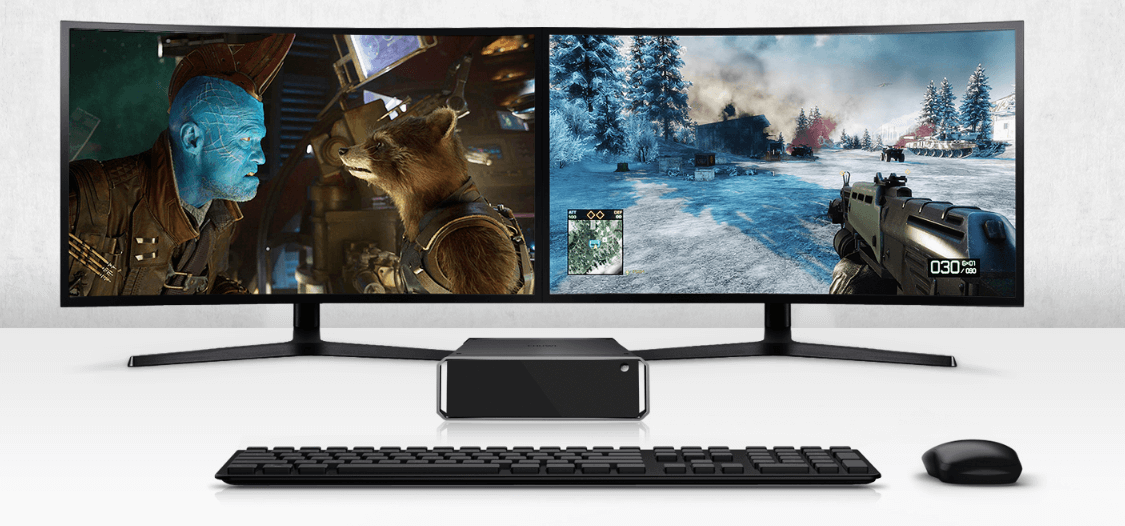 The last Mini-PC from CHUWI that we presented was particularly small. With the CoreBox i5, we are now focusing on a slightly larger form factor. Even if no correct dimensions are known yet, you can already see the approximate size on the pictures. As a small desktop or media PC in a TV cabinet, it is certainly suitable in terms of size.
Due to its dark grey colour and the silver handles it almost resembles a server case. In any case, the case looks very chic and simple and certainly fits in everywhere well. With a weight of 805 grams, the CoreBox is lighter than most laptops and can be moved to a new location quite easily.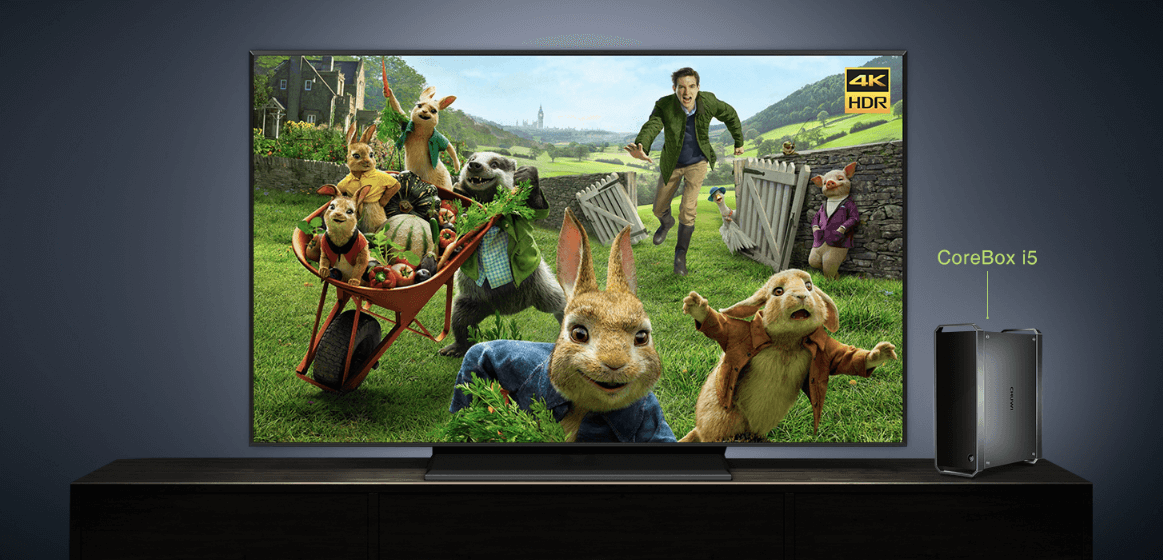 On the front we find nothing but a power button. So it is not possible to connect a USB stick in an uncomplicated way. For this we have to go to the back of the CoreBox i5, where some connectors are waiting for us. There we find the power connection, two HDMI ports, a Gigabit Ethernet port, four USB 3 ports and inputs for headphones and microphone. Thus, we actually represented everything that we could use. A USB-C or Displayport connection would have been the certain extra here, of course.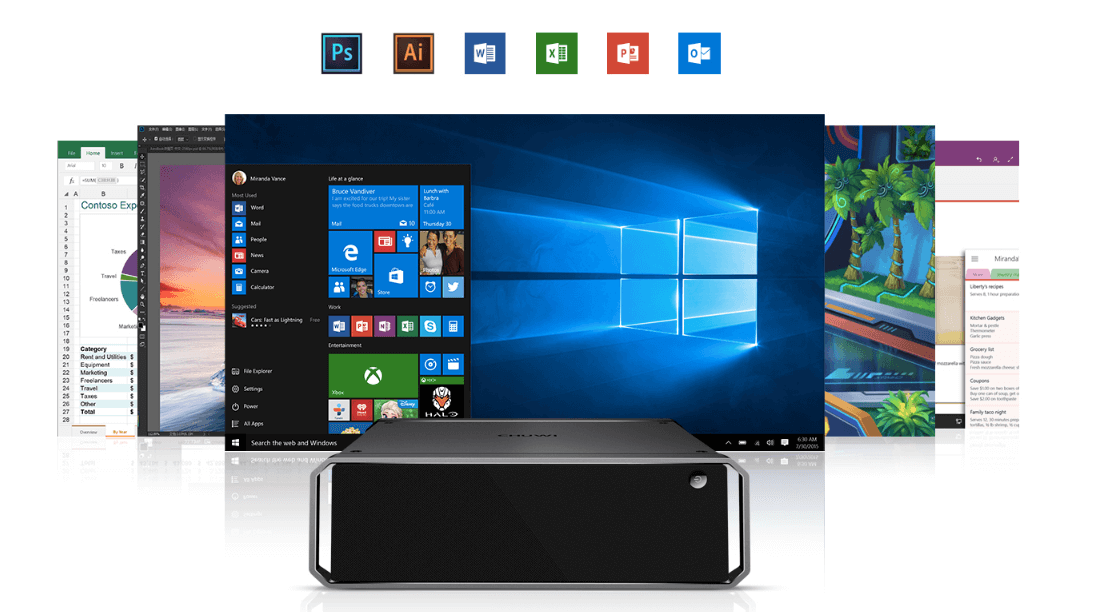 Moving on to its technical board, CoreBox i5 integrates an Intel Core i5-5257U (Broadwell) processor up to 3.1GHz in Turbo mode, probably a bit outdated (since it dates back to 2015) but still powerful to handle everyday office tasks, 3D rendering, graphics design and other resource-intensive operations. It is supported by the Intel Iris Graphics 6100 chip, capable of decoding high-resolution 4K video and offering a satisfying multimedia experience. The platform is complemented by 8GB of LPDDR3 RAM and 256GB of memory on M.2 SSD, expandable with a 2.5-inch HDD/SSD slot to store even large files/documents.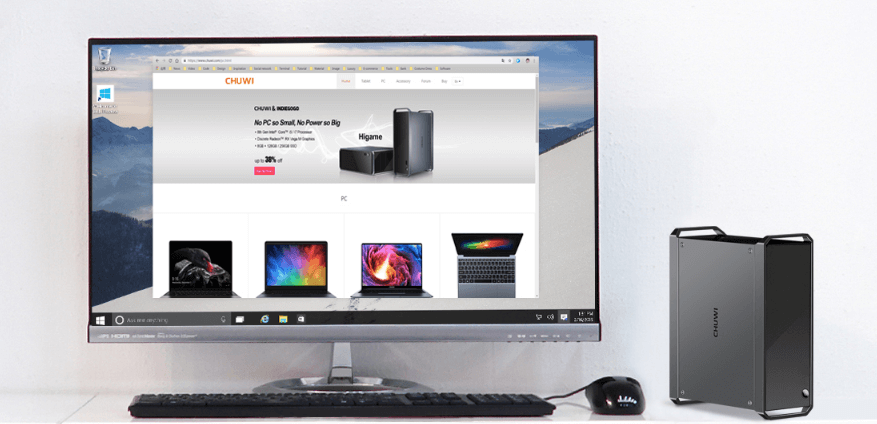 Although it has a very compact chassis, CoreBox i5 can boast a good number of interfaces: two HDMI ports to connect two monitors at the same time, four Type-A USB ports, a 3.5 mm audio jack, an RJ-45 (Gigabit Ethernet) and the power connector. There is also WiFi 802.11ac dual-band 2.4GHz/5GHz.