Creality Falcon2 40W Laser Engraver: Surprising Presale Price for Limited Time
Famous 3D printer manufacturer Creality has recently unveiled an enhanced iteration of their renowned Falcon2 22W laser engraver, introducing the impressive Falcon2 40W model to the market. This revolutionary device proudly claims the title of the world's first laser engraver with an adjustable light beam feature.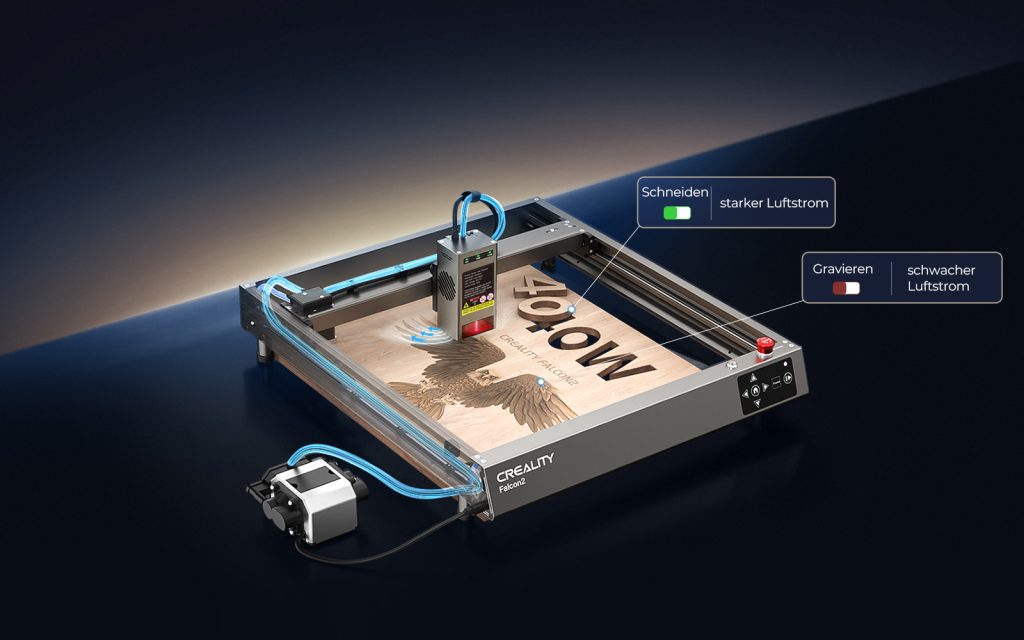 The 40W Creality Falcon2 is equipped with a lots of amazing features, including 40W strong power with adjustable beam spot, magical colorful engraving, new integrated air assist, get things done with less hassle, triple monitoring systems, support offline creating, offline dynamic preview and so on.
Unleashing Your Creativity with Adjustable Light Beam
The Creality Falcon2 sets itself apart from its competitors with its highly sought-after adjustable light beam feature. This innovative technology allows users to modify the focus of the laser beam, enabling greater control over engraving and cutting depths. Whether you're working with delicate materials that require intricate detailing or thicker materials that demand deeper engravings, the Falcon2 empowers you to tailor the laser beam to your specific needs.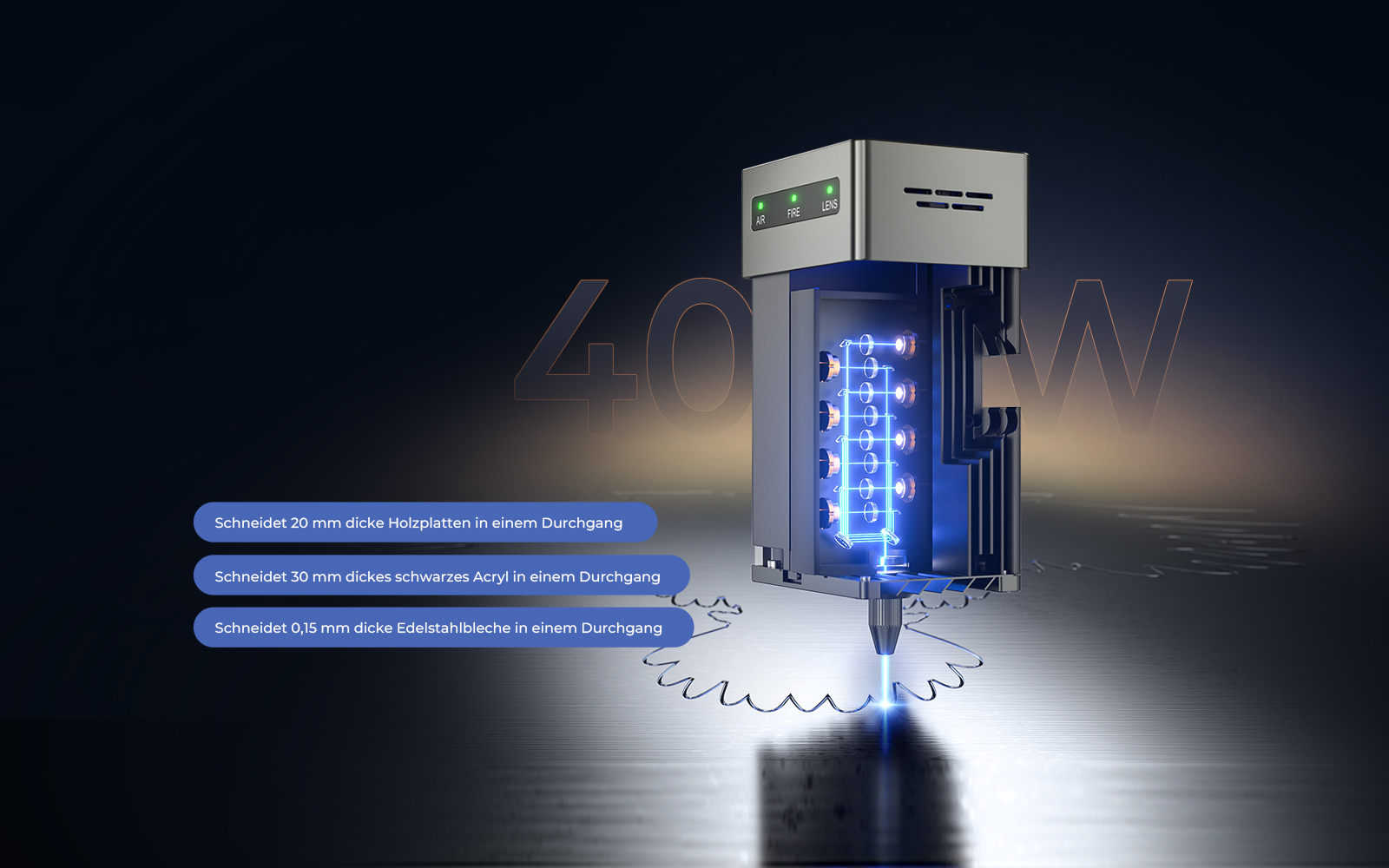 Flexibility and Precision
Equipped with a robust 40W laser module, the Falcon2 offers exceptional cutting and engraving capabilities across various materials, including wood, leather, acrylic, paper, fabric, and more. Its powerful laser allows for intricate designs and sharp cuts, enabling users to unleash their creativity and produce stunning works of art or prototypes with ease.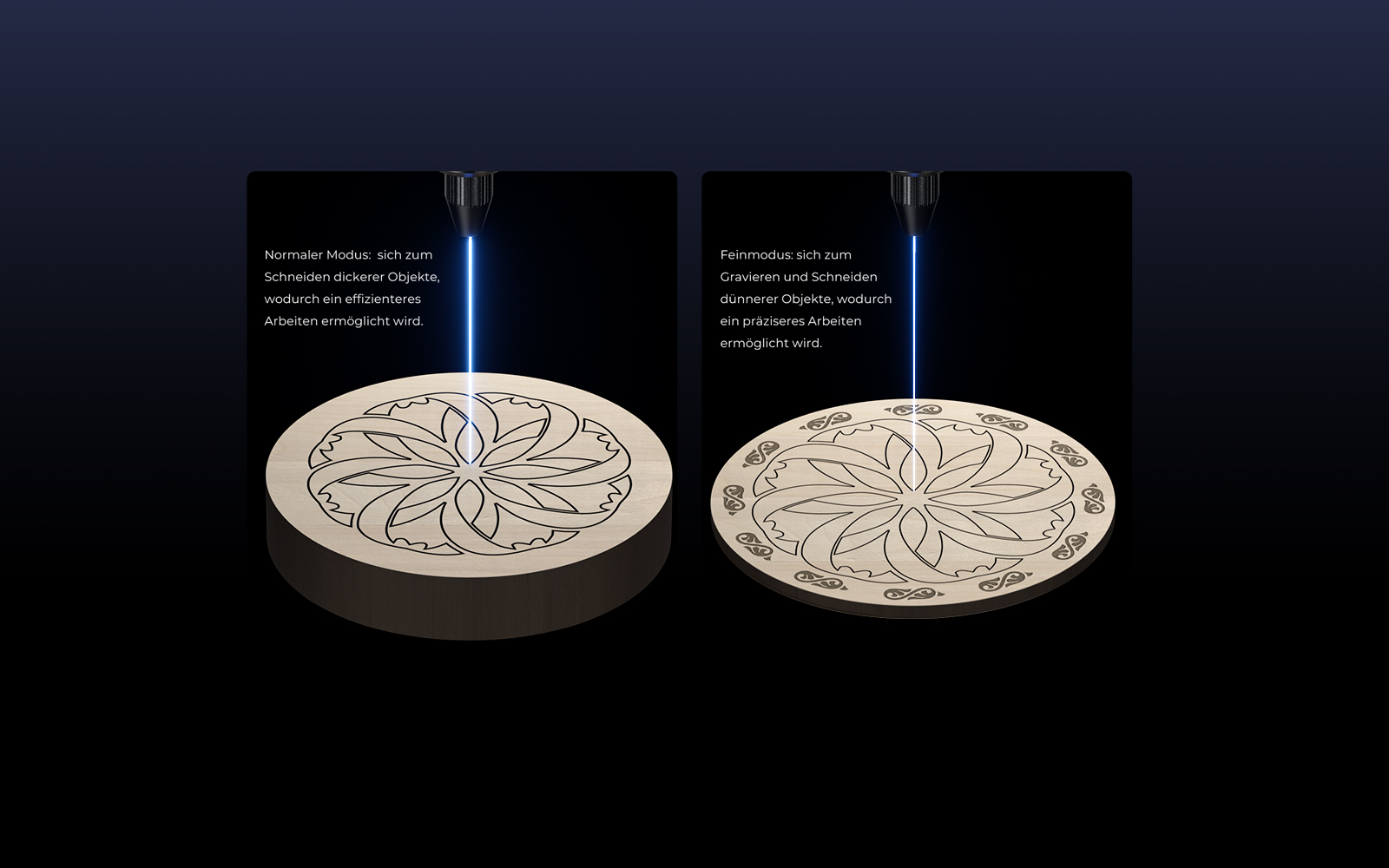 Enhanced Safety Features
Safety is always a top priority when working with laser engravers, and Creality has taken great care to ensure a secure operating environment. The Falcon2 incorporates protective features such as a door sensor that automatically stops the laser when the door is opened, preventing accidental exposure. Additionally, the machine includes an emergency stop button that instantly halts all operations in case of any unforeseen circumstances, providing peace of mind during operation.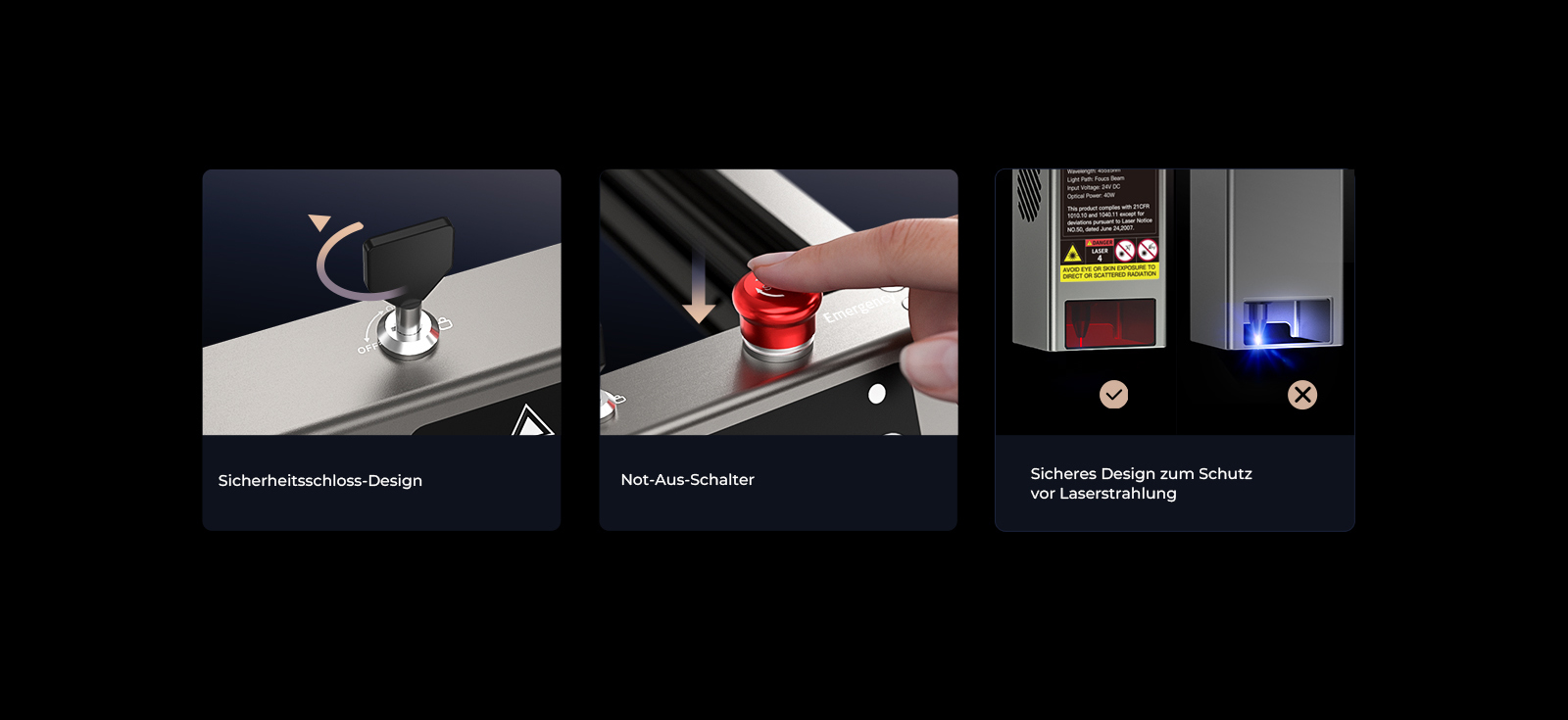 With enough temperature through its powerful power output, the Falcon2 40W can generate a laser beam. When stainless steel is heated by this super powerful laser beam, the metal surface will physically react and produce hundreds of colors. This makes your work more personalized and vivid.

The Creality Falcon2 has amazing Speed, up to 25000mm/min .With 100% improvement in carving efficiency, Falcon2 allows you to spend less time creating more.
With a generous engraving area of 400 x 300mm, the Falcon2 offers ample space to work on larger projects. Whether you're creating personalized gifts, custom signage, or intricate patterns, this engraver accommodates a wide range of creative endeavors.
Triple Monitoring Systems
Airflow Monitoring indicates the current airflow volume. It enables you to adjust the airflow based on your engraving needs. Lens Monitoring, its built-in lens monitoring system will trigger an alarm when the lens is dirty enough, which helps avoid lens breakage and frequent replacement. Flame Monitoring, when a flame is detected, the indicator will flash red with an alarm and the machine will stop immediately.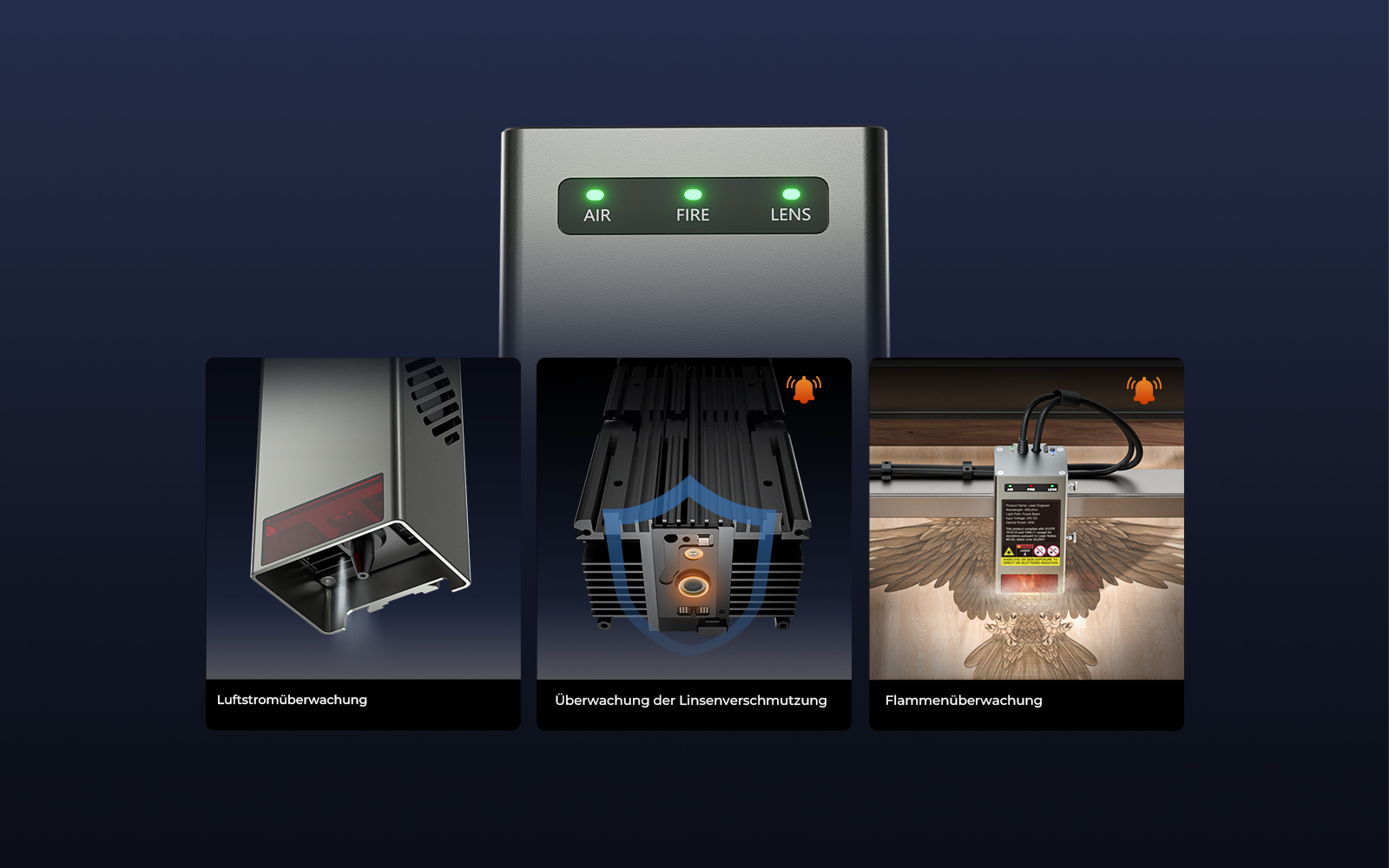 Conclusion
The Creality Falcon2 40W Laser Engraver is a game-changer in the world of laser engraving. With its adjustable light beam, precise cutting and engraving capabilities, user-friendly interface, and enhanced safety features, the Falcon2 offers a complete package for creators and makers of all levels. Whether you're a professional designer, a hobbyist, or an artist seeking to bring your ideas to life, the Falcon2 empowers you to explore new horizons and unlock your full creative potential.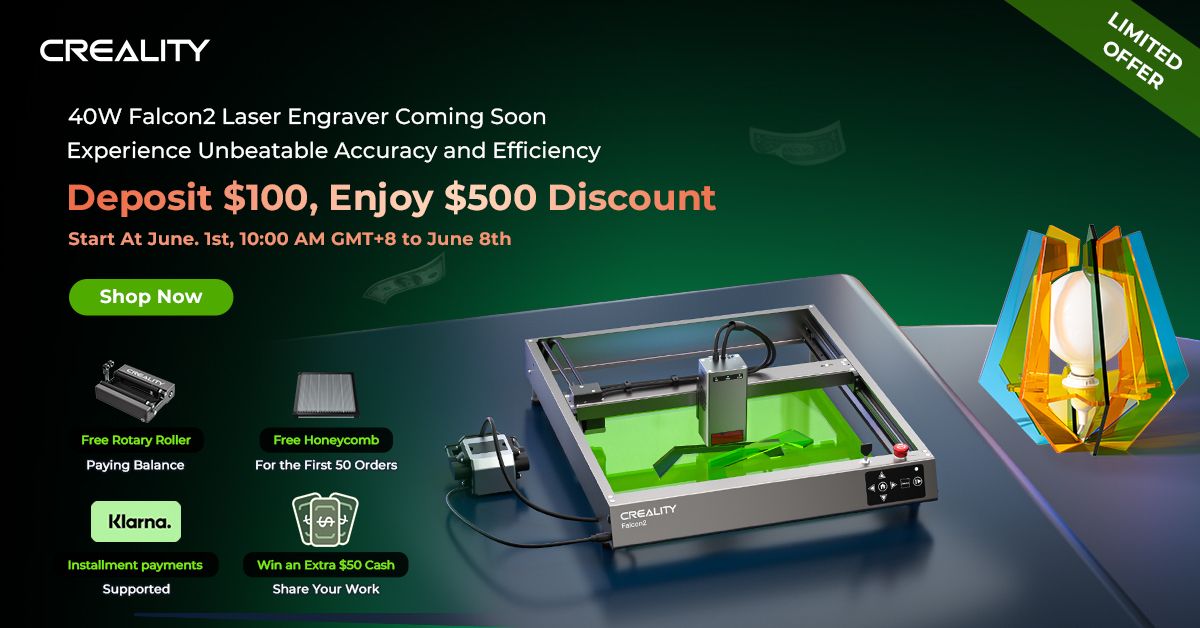 The Creality Falcon2 40W will be released on 1st, June, 10:00 AM GMT+8. Users could pre-orders for the Falcon2 40W on Creality's online store, where an early bird pre-sale will start at 1st to 8th, June, 2023. Most importantly, you can gain deposit $100, enjoy $500 discount!