DACOM GF7 TWS Bluetooth Dual Headset
Compact, inexpensive headphones that look very much like Xiaomi Mi Airdots Pro, with a small loop on the phones. The soft plastic loop allows you to attach the ear mold really firmly to the ear sink. Headphones are designed for all lovers of quality sound, perfect for those who lead an active lifestyle and like to listen to music on the move.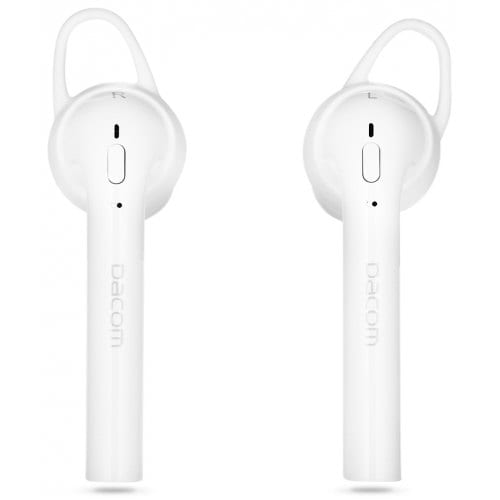 The DACOM GF7 is a wireless Bluetooth headset compatible with all mobile devices. In order for the ear-molds to work and identify themselves on your smartphone, they need to be precharged in the charger. It is intended to be carried with you.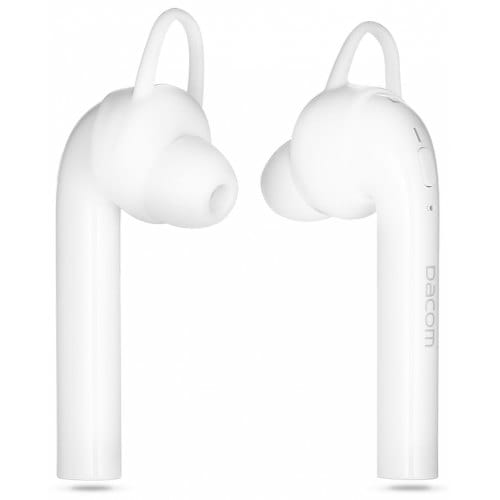 When fully charged, the DACOM GF7 headphones work for 4 hours. After charging in the charger, which requires no more than 20 minutes, they will work for another 4 hours. The charger will last for 6 charging cycles, i.e. with a fully charged headphones can be used for at least 23 hours. It takes 1.5 hours to charge the charger itself.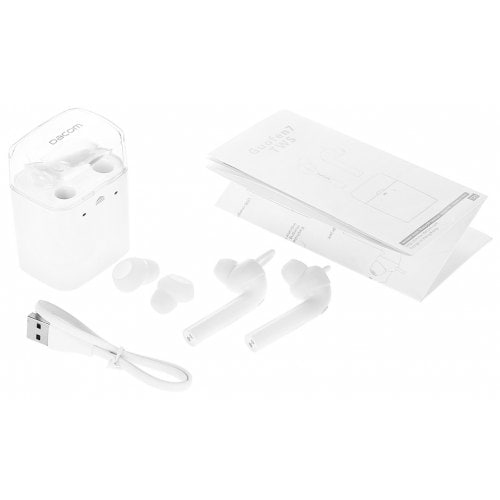 The DACOM GF7 headphones are not only very beautiful and stylish. They will give music lovers an amazingly clear sound. Frequency range: 2.4-2.48 GHz. The special design and material of the ear-mold creates a remarkable effect, and the shape will not allow you to wear them in the ear in the wrong position. The headset is guaranteed to work within a radius of 10 meters from the signal source. The best sound effect in a radius of 8 meters. A great purchase for your smartphone!