Xiaomi Mi AirDots Pro – a Premium design headphones similar to Apple AirPods
After a few months ago launched the first True Wireless Stereo headphones (TWS), Mi AirDots Youth version, it seems that the Chinese manufacturer will be releasing a new pair in the next period, similar to the Apple headset design ( AirPods). Even though they have not been officially announced, they have already appeared on the official website and are available for sale. So, in the near future, we will find them in the offers of Chinese shops.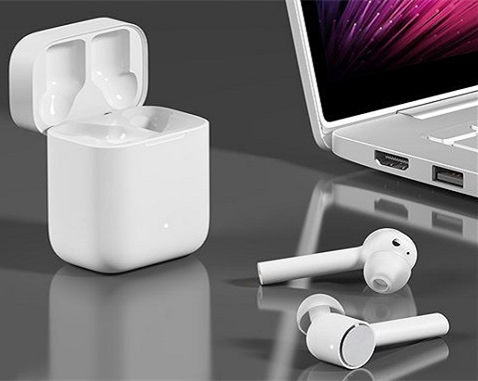 It is called Mi AirDots Pro, headphones look extremely good, being made of premium quality materials, unlike AirDots, which are entirely made of plastic. They are equipped with tactile buttons to control various functions: to play music, answer calls, or access various voice assistants (Google, Siri, Bixby). Headphones conform to the IPX4 standard, which means they are also waterproof and can be used even in the pool while lounging in the sun floating on the mattress.
The design of the new Xiaomi Mi AirDots Pro is very similar to Apple's AirPods. However, these are in-ear headphones that fit better in the ear and are likely to shield you from the outside. The ANC feature, which suppresses annoying background noise, also helps.
The Xiaomi Mi AirDots Pro weighs only 5.8 grams and is designed to last 3 hours in one charge. Once they are empty, they are simply stowed in the supplied case and are fully recharged after 1 hour. The 58 gram case extends the battery life up to 10 hours. Its integrated battery can be recharged via a modern USB-C port.
I come packed with a dock that will allow you to store and load them. They charge in an hour and can provide up to 10 hours of use. The price only for China is $60, but most likely Chinese stores will list prices starting at $90-$100. I already ordered Mi AirDots, I received them today and I will come back with a review after using them. Even after I finish writing this article, I'll go to the post office to pick them up. I am very anxious to see them in reality!