Deerma VC20 - Coupon
Banggood Coupon: BGDCZV2  Price: $83.99  Time:5-31  CZ warehouse
Deerma VC20 Hand-held Wireless Vacuum Cleaner
This morning the Xiaomi eco network announced the launch of a crowdfunding wireless vacuum cleaner. The device is designed for dry and wet cleaning. The developers guarantee the most effective cleaning of various surfaces. The new product was created by Deerma Electric. This organization specializes in the manufacture of household appliances.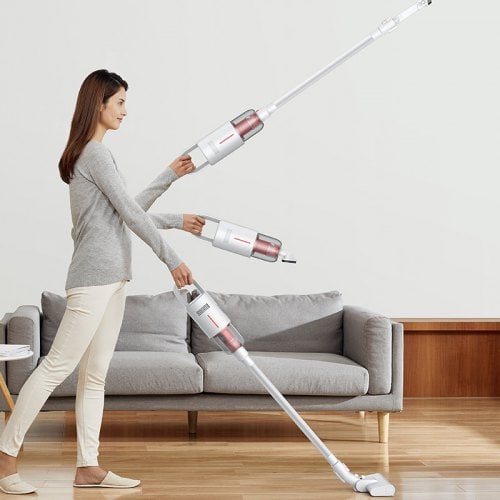 The Xiaomi Deerma VC20 Wireless Vacuum Cleaner is a compact device that takes up a minimum of space during storage. Dimensions of the equipment 100% confirm this thesis – 115.00 x 23.50 x 17.50 cm. The housing is made of high quality plastic. The vacuum cleaner weighs about 5 kg. This model differs from its analogues in its high power level. The device is equipped with a 140-watt motor, which provides effective absorption of dust and dirt.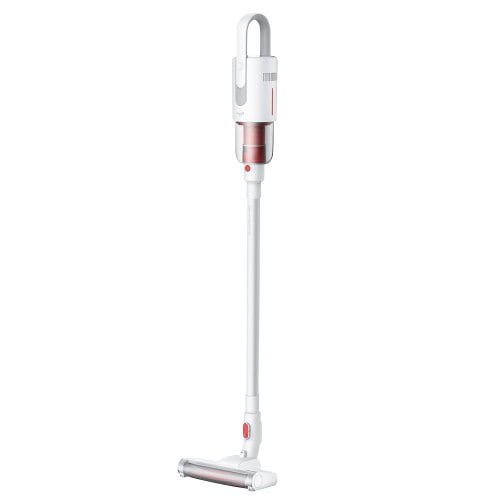 Long battery life of Deerma VC20 is guaranteed by a 2200 mAh battery. It is charged in about 2-3 hours. Dust and dirt accumulates in the 600 ml tank. There is also a separate reservoir for 750 ml, in which water is collected for wet cleaning of the room. There are three LED indicators at the front. These will indicate the battery charge level of the battery.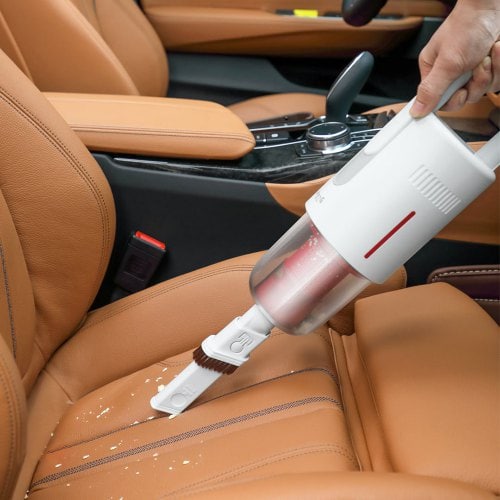 The powerful engine provides a high absorption force of 5,500 Pa of dust and dirt particles. Thanks to the wet cleaning mode, various stains can be removed. Approximate cost of the novelty is $89.99. However, one should not expect this product to appear on the market before August 30.