DERE MBook M11 15.6 Inch FHD Laptop
News of new laptop models from China keeps coming, in this case we have the new 15.6-inch DERE MBook M11 and the new Intel Celeron N5095 processor.
The recent good news in the laptop market keeps coming and we see that DERE has updated their model: MBook M11 with a new processor Intel Celeron N5095.
This is the Jaser Lake family of quad-core SoCs, primarily for inexpensive desktops, released in early 2021. The four Tremont CPU cores range from 2 to 2.9 GHz and do not offer hyper-threading. the N5095 uses 1.5 MB L2 and 4 MB L3 cache. The chip is built in Intel's 10nm process (most likely the same manufacturing process as Ice Lake). Compared to the similar Celeron N5105, the N5095 is specified with a 5W higher TDP and offers a slower GPU (16 vs. 24 EUs and -50 MHz frequency speed).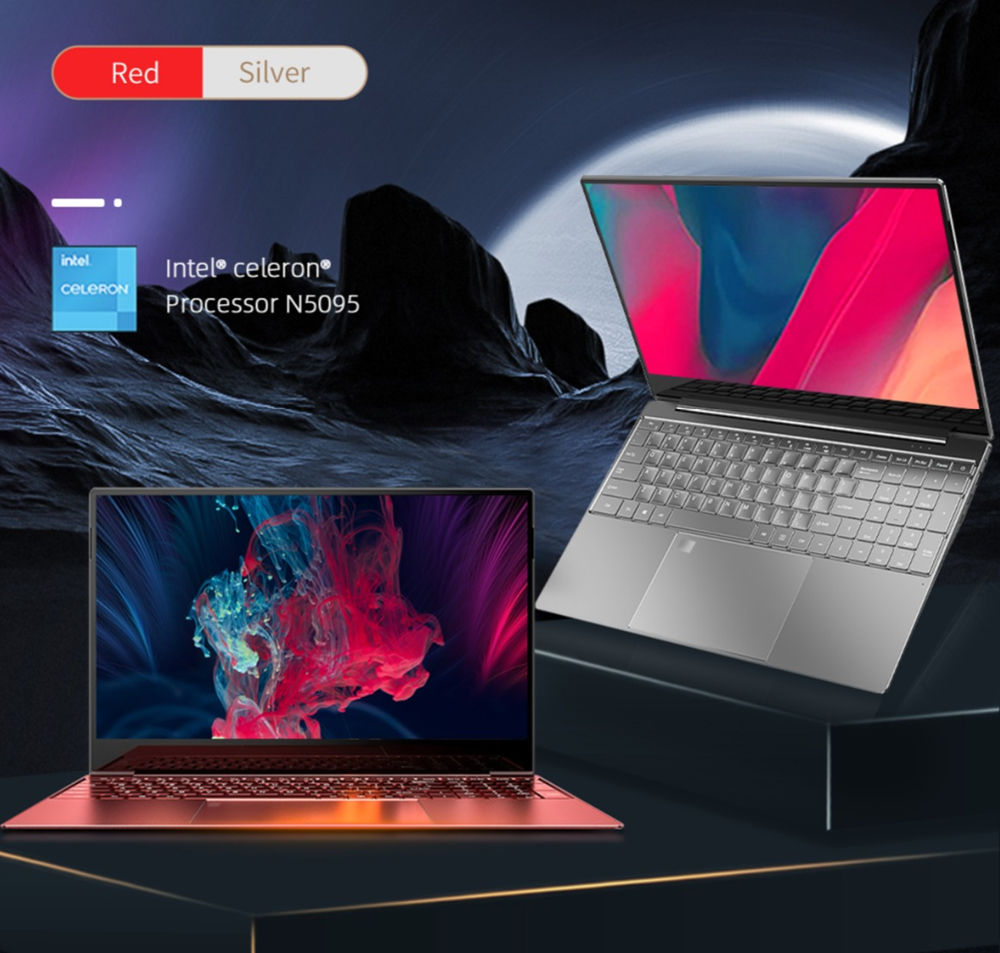 We see 12GB of RAM in this laptop and are curious as to why not just go with 16GB, believing that more people would prefer a larger running memory. The hard drive size is 512GB SSD, not a bad configuration.
The DERE MBook M11 laptop has a 15.6-inch IPS screen with a resolution of 1080p and a bezel of just 5mm, which is a great narrow bezel and I like it a lot.
The battery capacity is not very large, just 3700mAh, with just under 4 hours of battery life, so if you take it outside to work, you will need to bring a power adapter to charge it easily. The laptop has Windows 10 and it's worth mentioning that it comes with a fingerprint recognition module, which is also a great feature.