Diatone GT R369 SX 3 inch 6S Crazy Racing Limited Edition PNP FPV Racing RC Drone
The newcomer to the Diatone GT 349 family promises to be a nervous little one. Small because it measures only 14.3 cm diagonal from engine to engine for 3-inch propellers. Nervous because its 1408 to 2800KV brushless motors are designed to be powered by batteries… 6S ! A 4-in-1 ESC Mamba 306 at 30A regulates this nerve ball, which is powered by a Mamba F722 Mini flight controller. The FPV camera is a Foxeer Predator V4 combined with an 800 mW TBS Unify transmitter.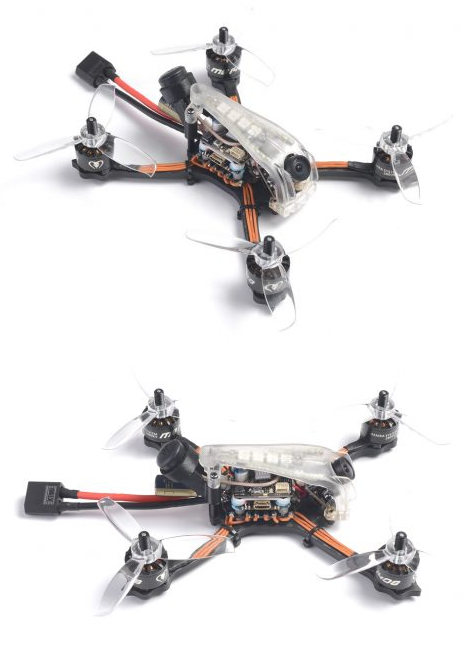 Without its battery, the GT 349 SX Crazy Racing Limited Edition weighs 139 grams. No default radio receiver, it's up to you to choose your own – choose a Crossfire if you want to let the powder speak and distance yourself. The plug for the battery is an XT60… Its price? It will be offered for $199.99 at Banggood. Notice the diodes inside the translucent fairing…. Funny : Diatone did not bother with nuts to fix the propellers during his photo session.