Doogee S95 Pro modular rugged smartphone
Modular phones are generally not as outstanding in terms of hardware and stuff, but the Doogee S90 is an exception, as it is a modular, expandable phone with quite good hardware. Built on the S90 comes the S95 Pro, which holds the basics but goes even further and becomes a truly punchy device in every respect.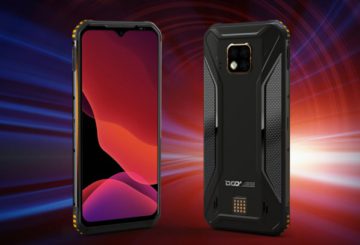 The Doogee S90 is a very durable phone, which is reflected in its appearance, though in a rather sophisticated form and the S95 Pro. The notch (sensor island) is still there. There are three cameras on the back and various extra modules on the back, with a contact on the back.
The Doogee S95 Pro is expected to meet IP69K and MIL-STD-810G standards in the same way, which in practice means that it will not only be continuous under water, but will also withstand high pressure water.
And the MIL-STD-810G is a very strict military standard, and the device has to endure many conditions, such as: immersion in water, vibration, low temperature, high temperature, heat shock, sunlight, rain, mist, ballistic impact, acidic atmosphere sand, port etc. This makes it suitable for many environments.
It is not a completely new idea, but it is very rare to add a phone with modules. But with the Doogee S95 Pro you can.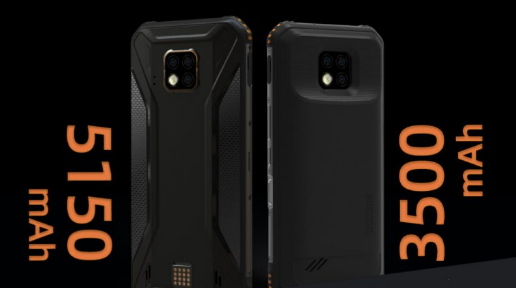 For the Doogee S90:
Night vision camera (not as night vision as you would expect, but allows you to take pretty good pictures in very low light conditions)
Power mod: 5000mAh extra battery. Essentially an external battery, but wireless.
walki-talkie mod
Game mod: Adds a gamepad to the phone
These are also expected to be available on the S95 Pro.
The S90 comes with waterproof cameras and is capable of taking relatively high quality images, even under water. However, the S95 Pro already utilizes three rear-facing cameras, with the main camera at 48MP.
Rear-facing cameras: 48MP Main Sensor (Sony IMX586) + Wide Angle + Depth Detection. The camera module can do better in drama, even when it is very dark.
The device is powered by a large 5150mAh battery which can be charged via the Type-C connector. The S90 also supports wireless charging and probably won't do the same with the S95 Pro.