DOOGEE V20 5G rugged smartphone
Chinese smartphone maker DOOGEE is launching its toughest smartphone yet, the DOOGEE V20. according to DOOGEE, the V series is their "5G-capable flagship", and the DOOGEE V10, which was released prior to the V20, sold 100,000 units in two months. Compared to Xiaomi, OPPO, Samsung, etc., it may not be a big deal, but for DOOGEE, it's a smash hit.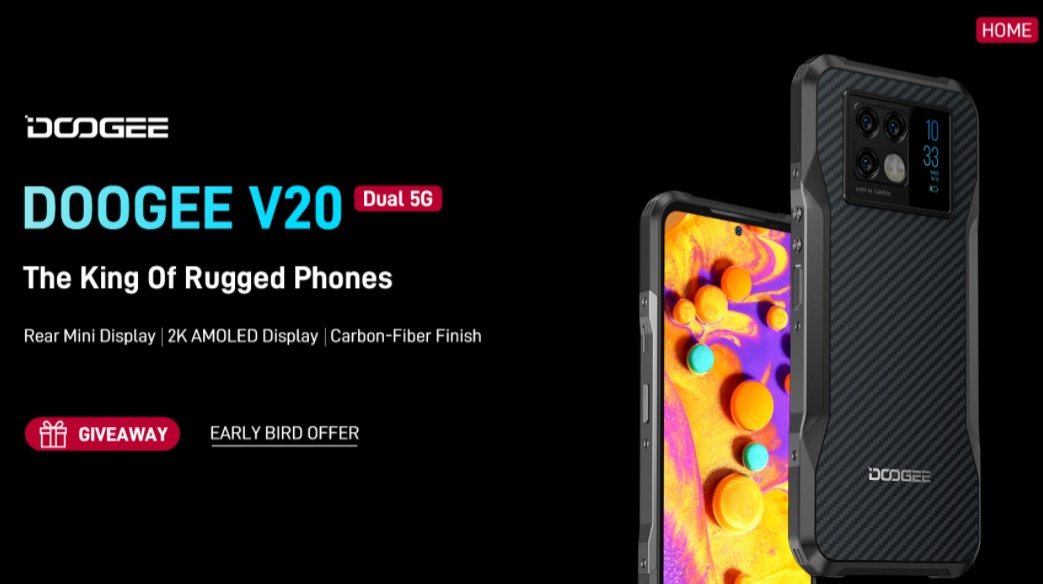 The official DOOGEE website didn't mention the model number of the CPU, but there is already a product page on the DOOGEE Official Store in AliExpress, which says it's a Dimensity 700 with 8GB of RAM and 256GB of storage. It has 8GB of RAM and 256GB of storage, which is the same CPU and RAM as the previous V10 model, but doubles the storage from 128GB.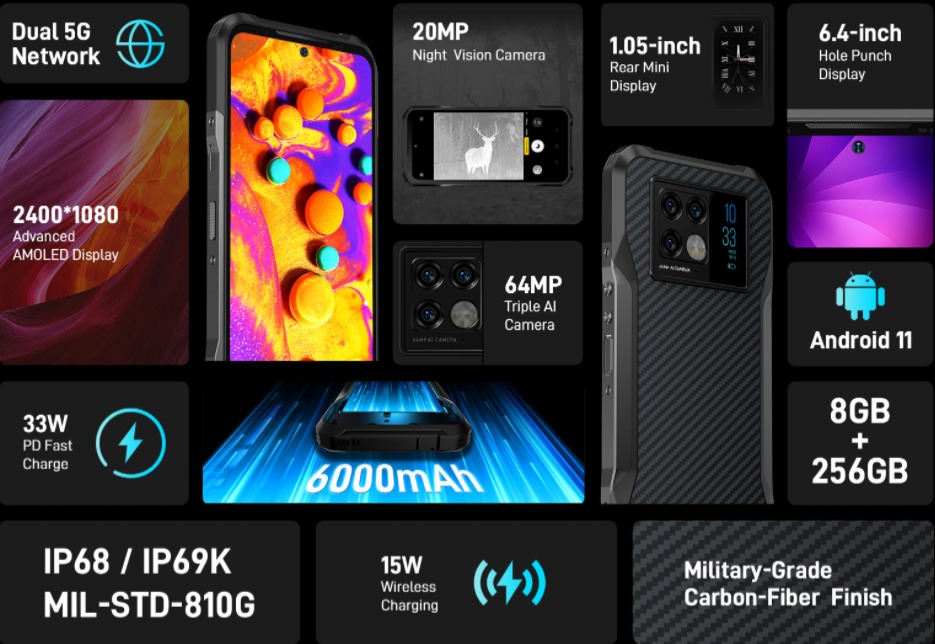 The display is the V20's selling point: a 6.43-inch OLED with FHD+ (1,920 x 1,080) resolution and a very wide color gamut of 105% NTSC. This is a big improvement from the V10's LCD with HD+ (1,560 x 720) resolution. It also features a punch hole notch on the front.
And, this seems to be the "most important thing" DOOGEE wants to say, but it has a 1.05-inch sub-display on the back. It's the world's first toughness smartphone, they said. However, since it is only 1.05 inches, I think it will be used for limited purposes such as clock and incoming call notifications as shown in this image.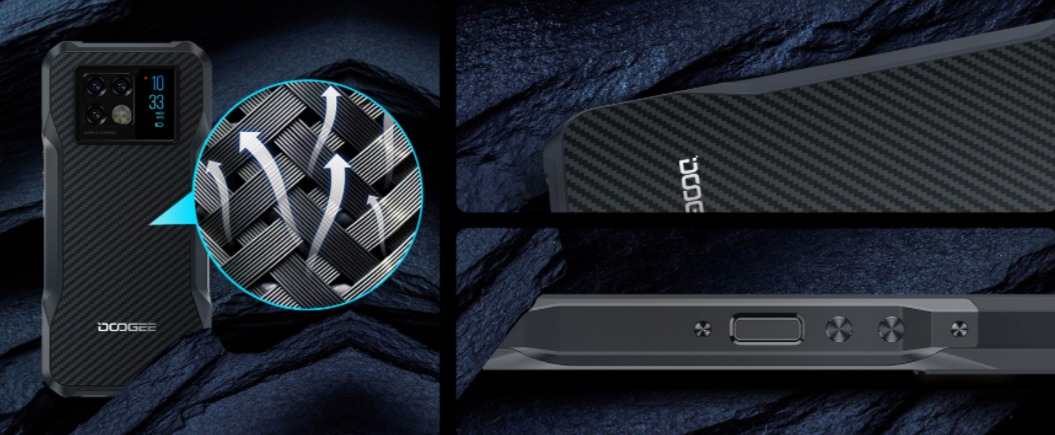 Unfortunately, there was no information about the in-camera. However, the out-camera has been upgraded from the V10, with a 64MP main, 8MP ultra-wide angle, and 20MP night-vision camera, so we can expect good image quality (although we can only judge by the numbers). Come to think of it, I haven't reviewed a DOOGEE product in a few years, so I'm a bit unsure about how good the camera performance is.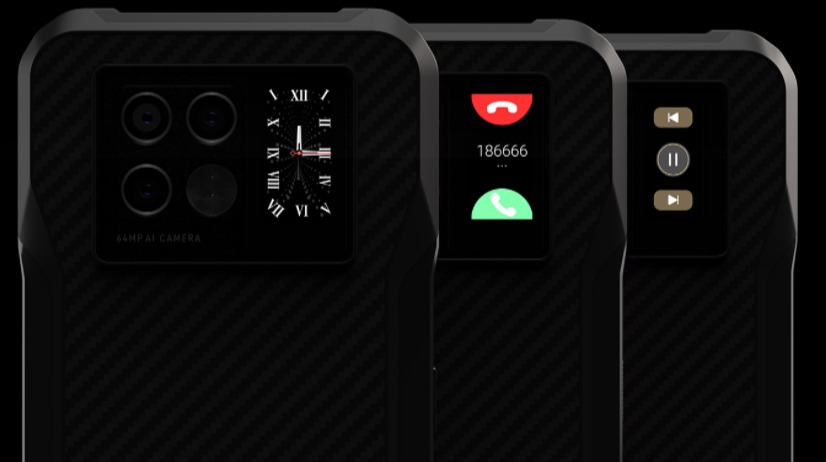 The battery is 6,000 mAh, which is smaller than the V10's 8,500 mAh here, and there's no mention of the reverse charge feature that was supported in the V10, so I guess it's no longer supported. There are also other features that have been removed. The infrared thermometer function has been removed. This is a little disappointing.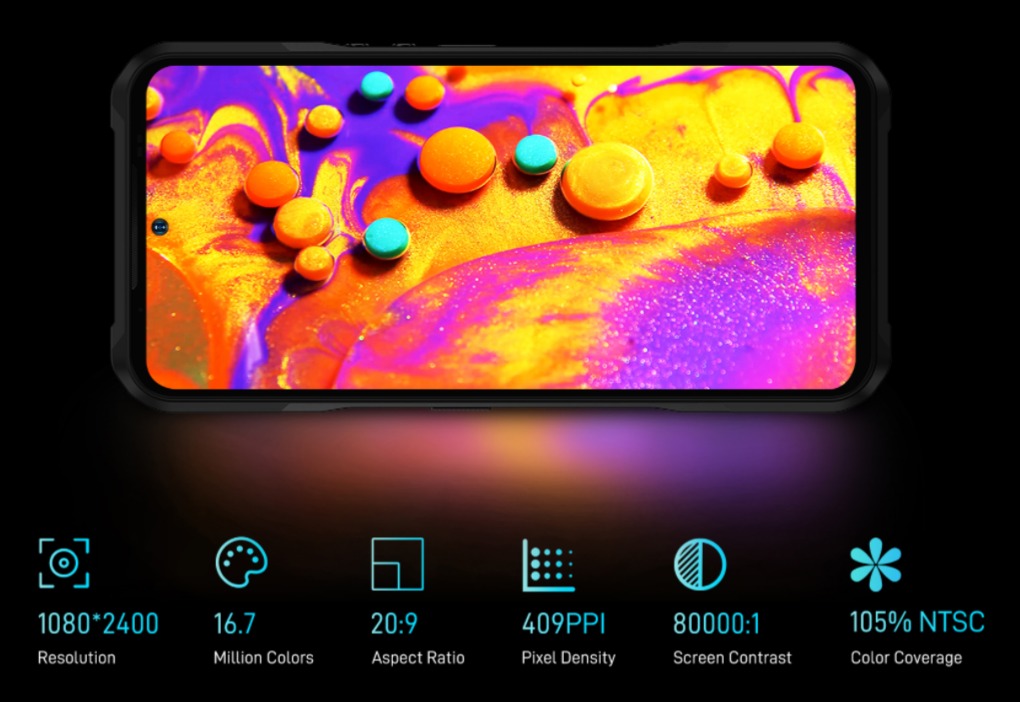 We don't have clear images of the sides and ports yet, but the design has changed since the V10 and is now mainly carbon based, and as DOOGEE calls itself a flagship product, the quality of the chassis looks good.