Dreame W10 Robot Vacuum
On August 19, 2021, Dreame Technology, a well-known Chinese cleaning appliance company, released its new sweeping, mopping, washing and drying robot W10. Dreame W10 sweeping, mopping, washing and drying self-cleaning robot has powerful functions such as sweeping, vacuuming and mopping completed in one step, new D-shaped body, automatic imitation hand-washing rag, automatic high-temperature drying, intelligent planning and strong obstacle avoidance, automatic back-stop cleaning, etc., allowing people to "completely free your hands, whole house deep cleaning".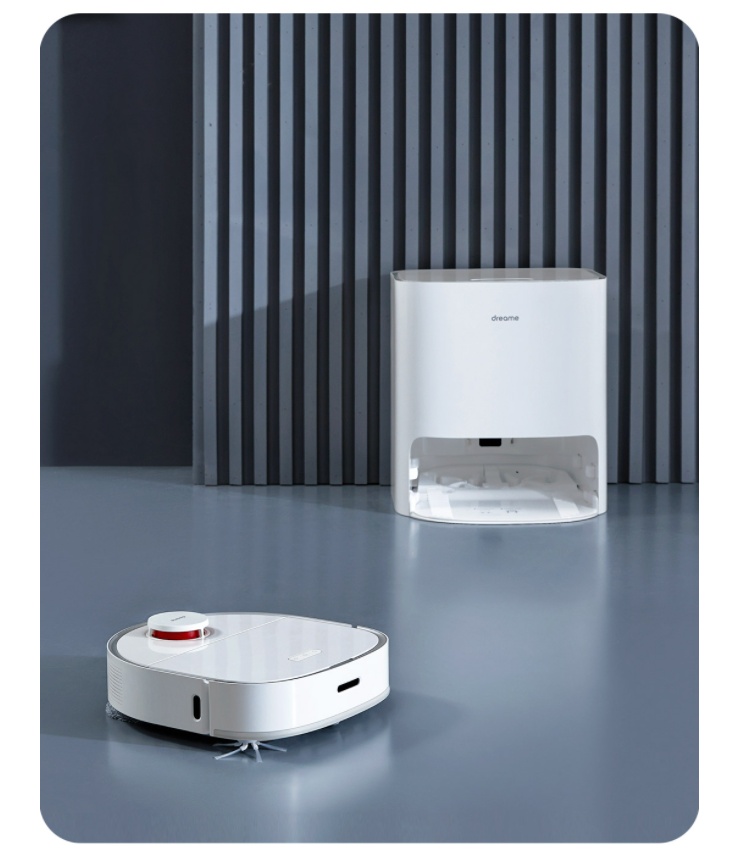 Dreame W10 breaks through the industry-related barriers in technology, integrating sweeping, mopping, washing and drying in one, it has a new built-in cleaning dock of washing, dumping and drying in one, which can automatically backwash the mop cloth and dry in three dimensions with hot air. It has 8 high-pressure water outlet holes, which can quickly wet the mop, 80 raised particles strong rubbing, 360° high-speed rotation to speed up the dumping, so that the mop has a deeper level of cleaning.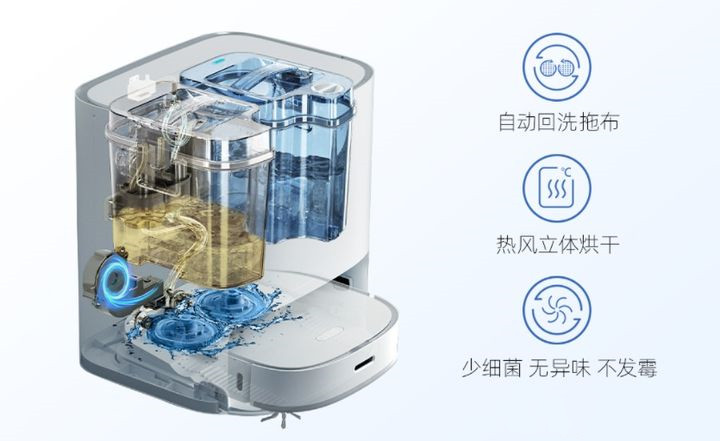 W10 can sweep and mop in one, vacuuming and wet mopping synchronously, making the ground cleaning more efficient and fast. Simulating manual wiping, the dual discs rotate 360 times per minute with downward pressure, and the dual mopping cloths rotate against each other to make up for the dead corners of cleaning while cooperating with the downward pressure boost of 10N to surgingly remove stubborn stains. At the same time, Dreame W10 adopts the new D-shaped design, which can better solve the cleaning problems in the corners.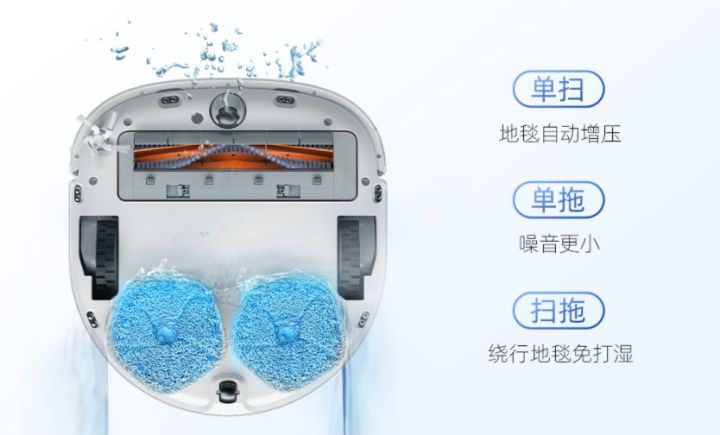 The W10 uses brushless motor technology and tops out with 4000Pa suction power to remove stubborn dust deep in the crevices. It is equipped with a breakthrough 6400mAh high-capacity battery, single cleaning area of up to 300 square meters, the longest endurance of 210min. it uses LDS laser intelligent navigation, scanning and building a map quickly, custom cleaning without waiting. At the same time, the whole body is distributed with 34 sensors 360° environmental pre-determination, complex terrain also has good passability.