Manufacturers have recently begun to shift to the maximum level for watches for ladies and women's smart watches are coming in more and more. The DT NO.1 DT86 is like that and it's not a kitschy, but it's more spectacular, pretty nice smartwatch. It also provides waterproof and downloadable watch cases that are not incidentally waterproof.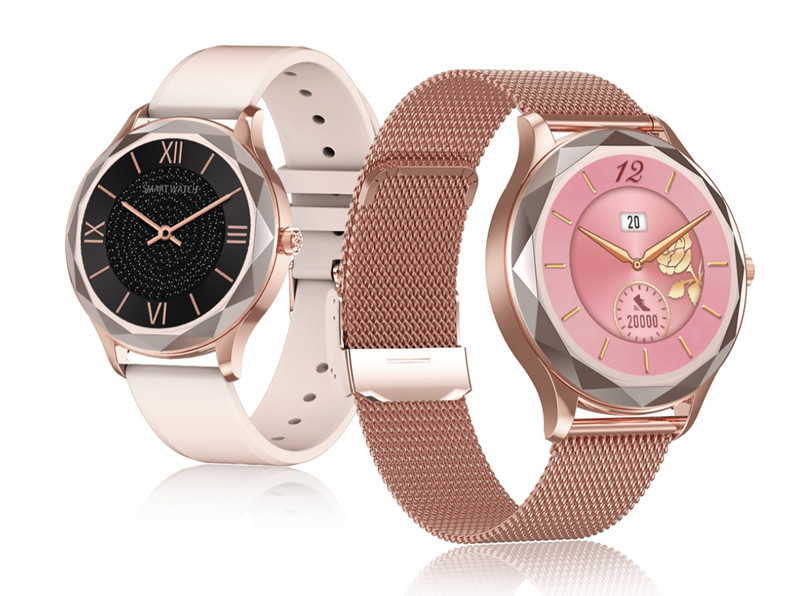 It's a metal smartwatch whose coffee is very exciting and available in both silver and two gold colors. The otherwise replaceable strap can be made of silicone or metal at the factory. It has a button that is also quite elaborate.
The DT NO.1 DT86 is a smaller watch, so it fits well on a thinner wrist. It is 38mm in diameter and only 9.8mm thick. Its display is slightly smaller than usual at 1.09″. Round display, so not just a rectangular display is inserted in the round watch case. The dial can be changed and the display turns on to rotate and raise the wrist if required.
The battery has a capacity of 120 mAh and can be used for up to 5 days on a single charge.