Eachine EX5 5G WIFI 1KM FPV GPS With 4K HD Camera 30mins Flight Time Foldable RC Drone
When China decides to copy China… Eachine's EX5 outrageously adopts the look of DJI's Mavic series. But its price is far from the devices of the market leader: it is offered at $111.99 at Banggood, with 2 batteries.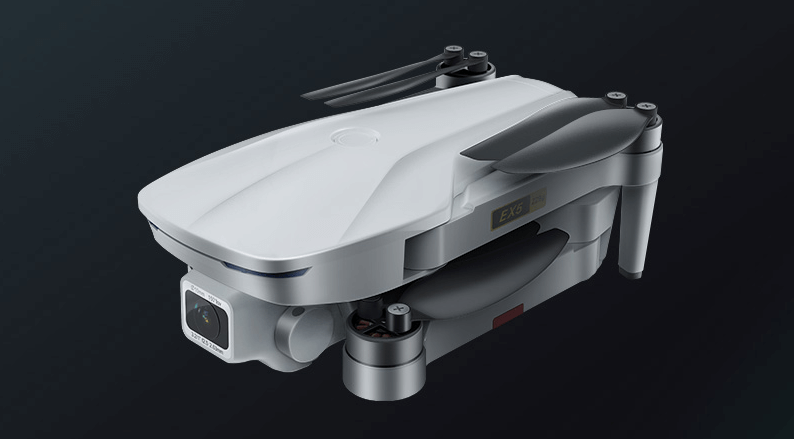 Unfolded and in flight order, the EX5 measures 24.9 x 29 x 5.5 cm and weighs 229 grams. It is equipped with 1406 brushless motors driven in 2S by 2200 mAh batteries. The autonomy, according to Eachine, is 30 minutes. The flight controller ensures flight stability with the help of basic sensors, with a Glonass compatible GPS, a vertical camera and an altimeter barometer. Its radio control, mode 2 or mode 1, in wifi 2.4 GHz, offers a range of 1 km. The device is designed for flights up to 120 meters high.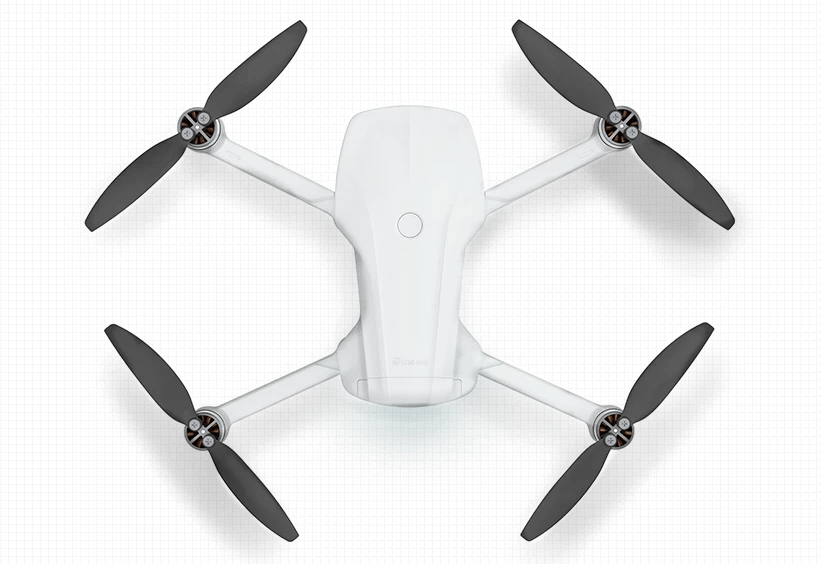 It is a 4K model that shoots at 25 frames per second with electronic stabilization and remote tilt control. It takes pictures in 3840 x 2160 pixels. The radio link allows a retransmission of the image in (almost) real time in 1080p on a smartphone.
The automated functions? Eachine offers a control of the aircraft by gestures, target tracking, flights around an object, automated flights with crossing points, RTH, geofencing to limit the flight envelope…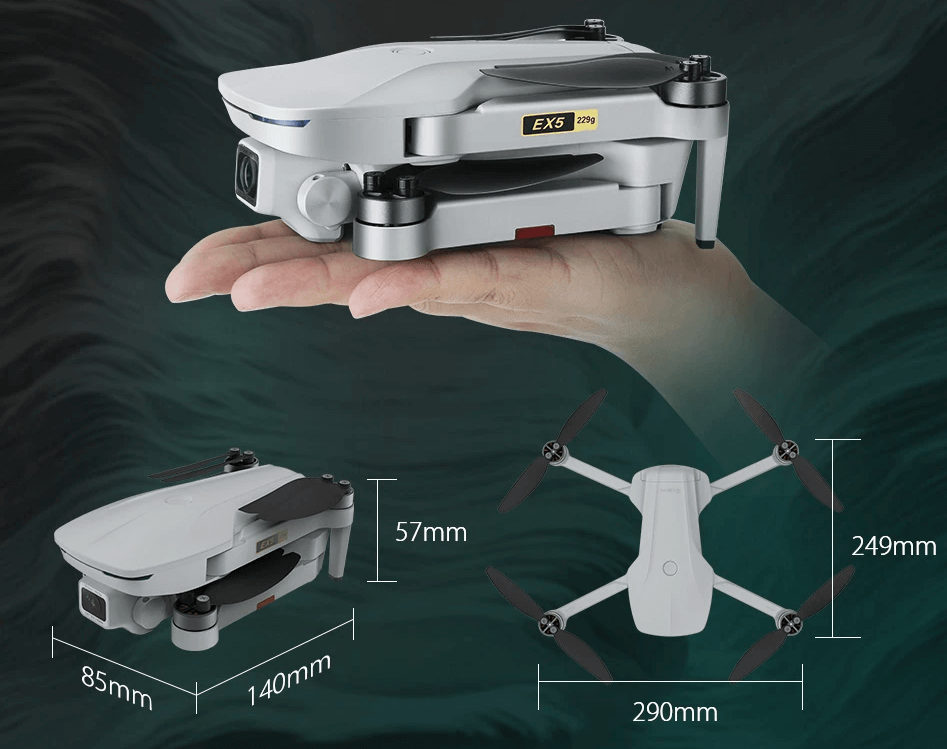 What's left for the big boys? Its floor price is a clue: it's a toy-like device. Despite its impressive features, you shouldn't expect too much from the EX5. It's a camera with entry-level components, with entry-level performance.
The fact remains that for the first drone, before putting in several hundred euros without really knowing if we're going to persevere, to acquire the basic reflexes, it can be useful. As many of you are asking me what entry-level devices are worth at less than $200, like this one, I plan to try it out to check what it's made of…