Eachine EV300O 1024×768 5.8Ghz 48CH OLED HD 3D FPV Goggles Diversity
After the EV300D released at the end of 2019, the manufacturer Eachine offers a new pair of immersion goggles, the EV300O. Their price is much higher than the previous model and yet the resolution of the screens is lower (1024 x 768 pixels instead of 1280 x 960). Why is this? The "O" is a clue: because its displays are OLED models, which provide higher brightness and flashy colours. One also loses a bit in viewing angle: the FOV goes from 42° to 38°. The IPD is adjustable from 58 to 71 mm. In addition, the focus can be managed from 0 to -6, which means that in some cases corrective lenses can be dispensed with.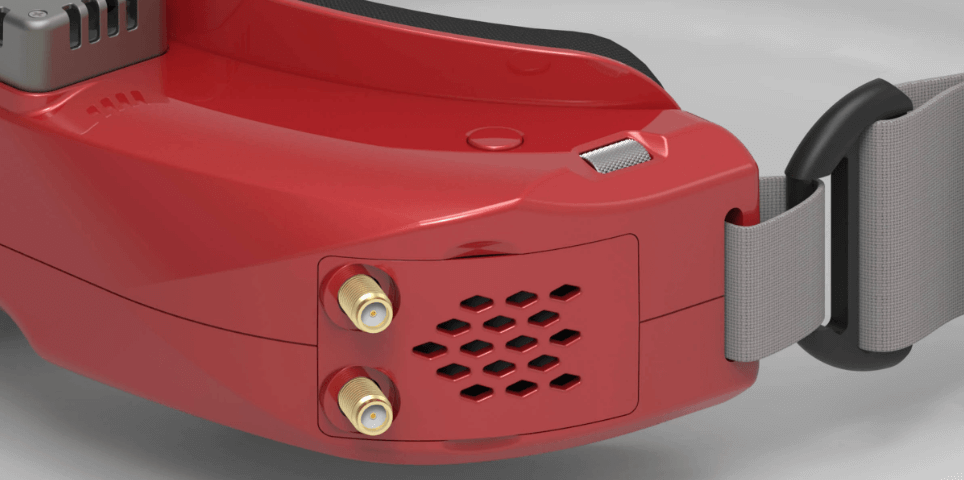 The glasses can accommodate a video receiver. By the way, Eachine delivers one with the EV300O: it's a 5.8 GHz analog diversity receiver called… Rapidmix. The manufacturer ImmersionRC, with its RapidFire module, might not appreciate the joke too much. Eachine assures that the reception with this Rapidmix module is much better than that of a classical Diversity module by an improved multipath management. The antenna connectors are SMA (antennas supplied).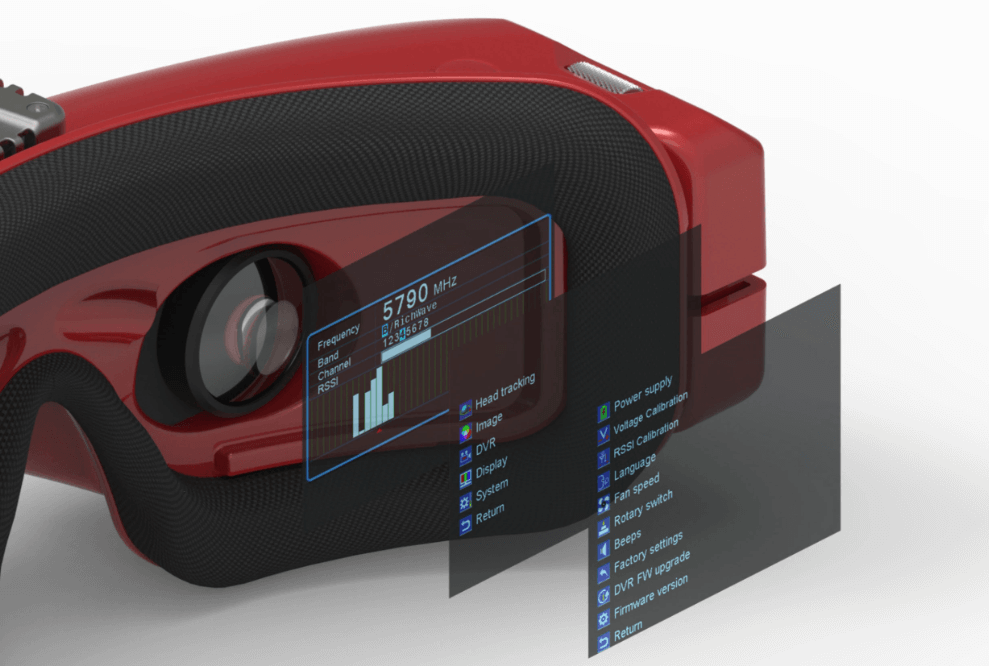 The EV300O have an on/off button, can be powered with a 2S to 6S battery with a DC 5.5 connector, or with a USB-C 5V source. They are equipped with an internally powered fan – no need for a balancing socket -, whose speed can be adjusted. An HDMI socket allows external digital sources to be viewed. A jack socket provides an analogue AV/IN video input and an audio output. The glasses are equipped with a 30 frames per second DVR recording module, with the possibility of automatic activation upon detection of a video signal by the internal module or on the AV/IN connector. The firmware of the goggles, DVR and Rapidmix module can be updated via a microSD card. Finally, the EV300O is compatible with Headtracking and 3D Side-By-Side (SBS) display.
The availability date has not yet been announced by Eachine. The price, on the other hand, is known: it will be $499 at Banggood. The EV300O will be offered with 8 different skins, to be chosen when ordering. Is it worth it? The features are interesting, but at this price, it's close to DJI equipment, minus the HD.