Eachine E160 6CH Brushless 3D6G System Flybarless RC Helicopter RTF Compatible with FUTABA S-FHSS – RTF
It is nice to discover radio controlled helicopters. The Eachine E160 is a medium format model, with a 35 cm main rotor and a height of 10.8 cm. It is based on a 1312 main brushless motor at 6500KV (1308 according to the technical sheet). The tail rotor is driven by a 1104 brushless motor. The main block is of the flybarless type with variable pitch propellers.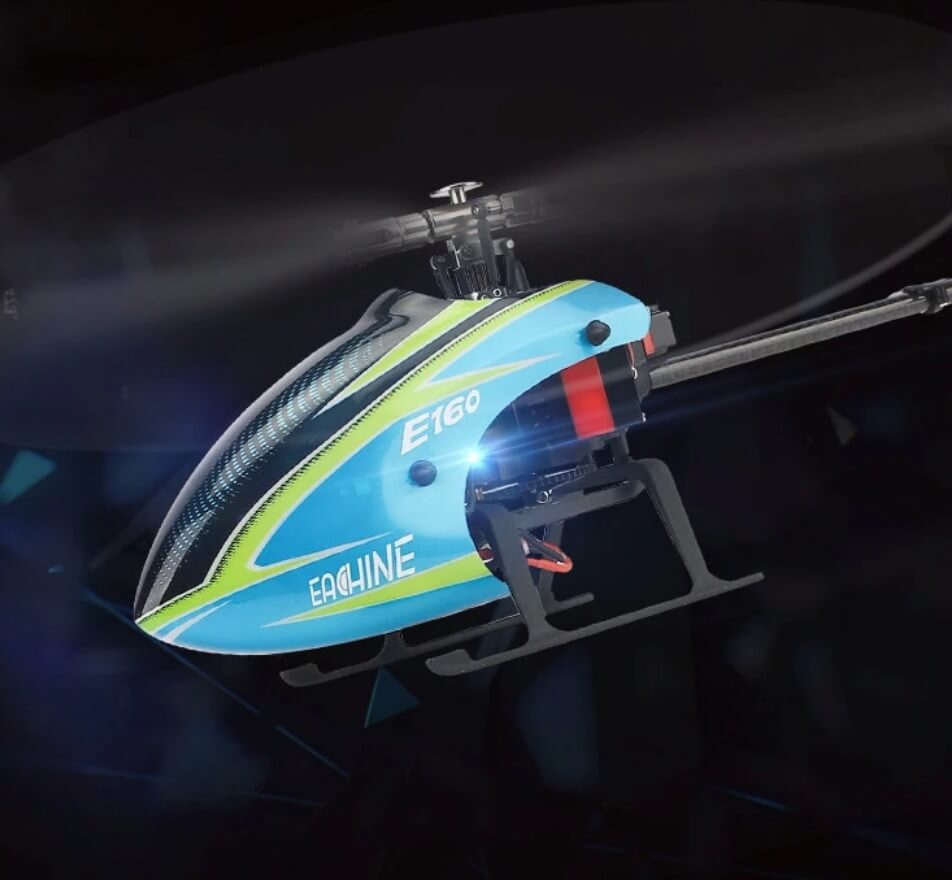 Therefore,It is capable of 3D evolutions: flights on the back and acrobatic figures. The flight controller allows stabilization for smooth flights, or deactivates it to pilot aggressively. According to the manufacturer, The battery is a 2S 7.4V of 600 mAh 25C with an XT30 socket, for an autonomy of about 5 minutes,. Eachine provides a mode 2 radio control (gas on the left), and you can pair the device with your own radio control if it is Futaba S-FHSS compatible.