EACHLINK X3 MINI Android 9.0 Smart 4K TV Box
After the rather popular EACHLINK H6 mini TV box with Allwinner H6 processor, the company releases an update in the form of the EACHLINK X3 mini model, which runs on the new Amlogic S905X3 processor. The novelty has a powerful enough configuration, including 4 GB of RAM, dual-band WiFi, Bluetooth 4.2, USB3.0 and at the same time – affordable price.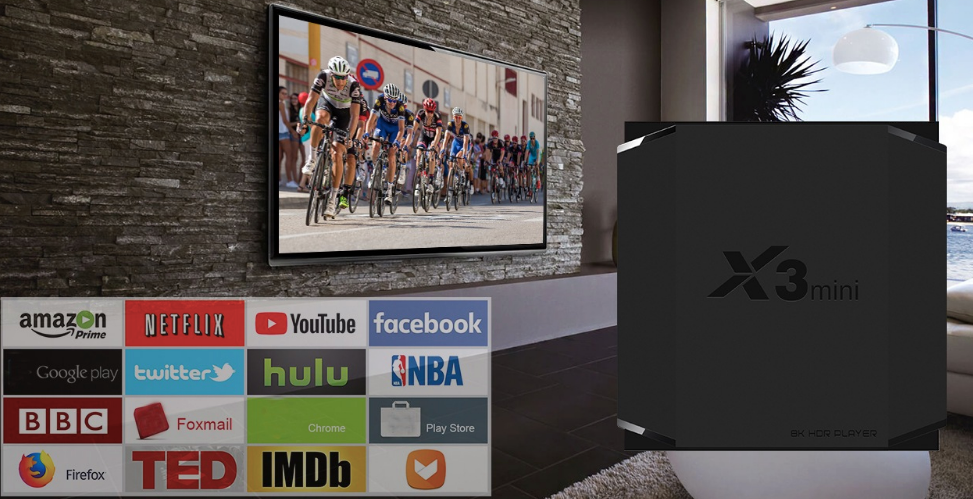 At the heart of the EACHLINK X3 MINI is the SoC AMlogic S905X3, built on 12nm technology, containing 4 cores of ARM Cortex-A55 processors with a clock speed of up to 1.9 GHz and built-in graphics processor Mali-G31 MP2 and NPU for iA. Amlogic Video Engine 10 with optional support for Dolby Vision HDR, HDR10+, HDR10, HDR10, HDR and PRIME HDR, etc. is used as a VPU. The TV box includes 4 GB of RAM type DDR4 and 32/64 GB of internal memory, which can be expanded with the help of microSD card reader.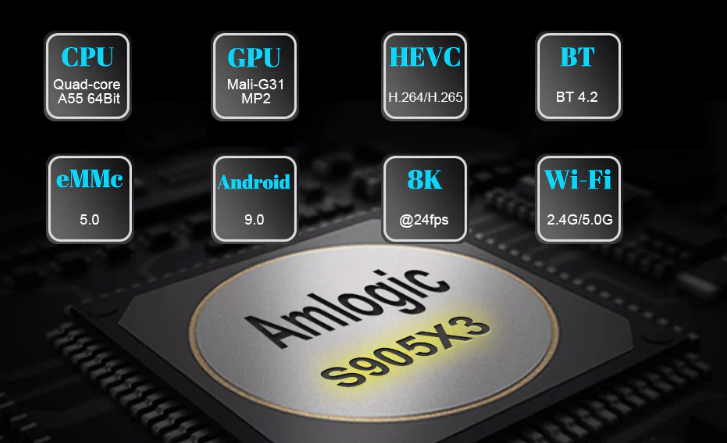 The new EACHLINK X3 MINI TV box supports wireless connection to Dual-band WiFi 2.4GHz + 5.0GHz network and wired connection 100Mbps and Bluetooth 4.2. On the plastic case there are the following connectors: USB 2.0 port, second USB 3.0 port, 10/100 Ethernet connector, HDMI 2.1 video interface and external infrared sensor connector. Operating system – Android 9.0.