EMAX HAWK 5 FPV Racing Drone 600TVL Camera
With the success of the Babyhawk-R 2″ already declined in 3″ , Emax could only prepare the arrival of the dad hawk, the big Emax Baby hawk 5″! This is a mini-class 250 almost ready to fly, both for beginners frightened by the DIY as confirmed drivers who do not have time for the soldering iron.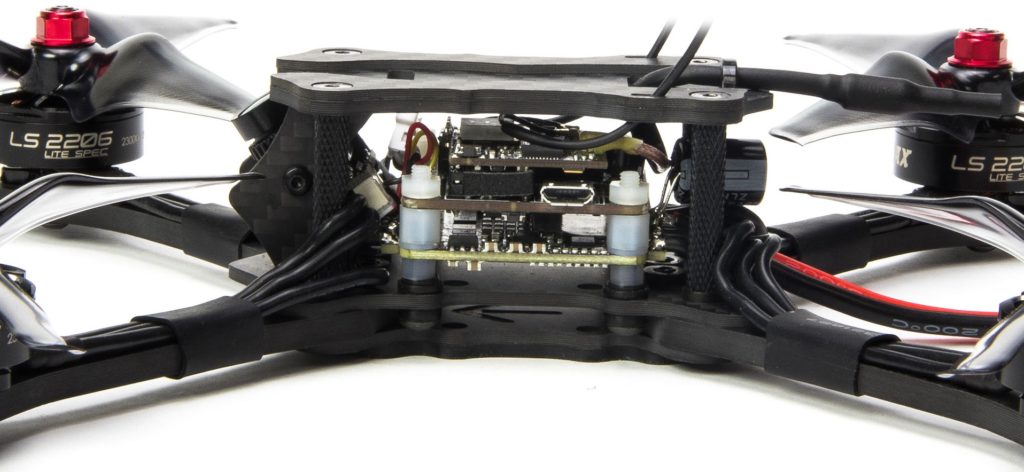 Based on the chassis of the small hawks, the 5-inch version has detachable arms in pairs. Between the bottom plate and the top plate we find the stack Magnum F4 Tower. It consists of an Omnibus F4  flight controller with active OSD, ESCs 4 in 1 30Acompatible DShot600, a FrSky XM + receiver and a 5.8Ghz video transmitter switchable in 25/200mW with a dipole antenna, the all mounted in softmount .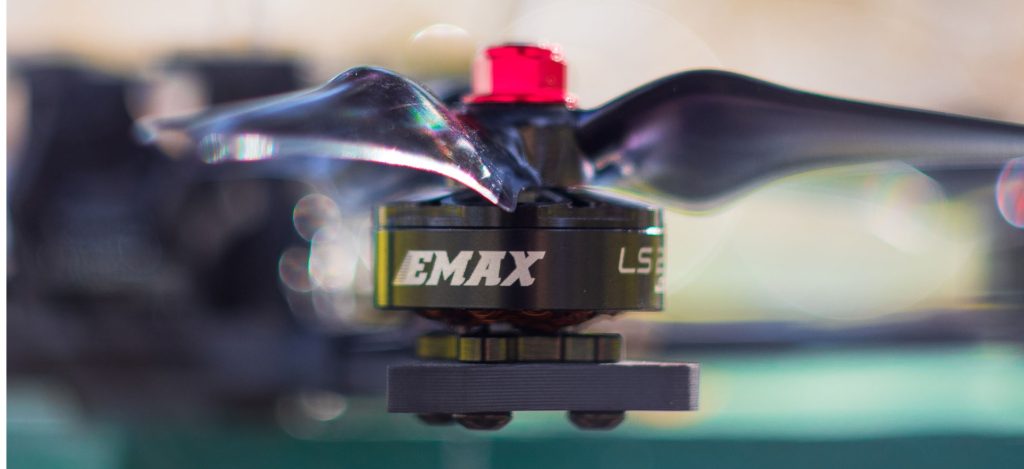 The FPV camera is a Foxeer Arrow Micro  (displaying 600TVL for a 150° FOV ) and the engines of the Emax LS2206 2300KV. They are fitted with Avan Flow 5″ propellers designed to be smooth and efficient despite a step that seems enormous.
On the scale the Hawk 5″ weighs only 270g with the propellers!
It only remains for him to put a LiPo and binder to take off. It can be installed in 3 ways, under the bottom plate (mandatory with a GoPro) and on the flat top in the direction of the latter or perpendicular (as on the Remix ).