EMAX Hawk Sport 5 Inch 4S/6S FPV Racing Drone
The devices of the manufacturer Emax are distinguished by a refined look, both on small devices such as the Babyhawk and with larger racers such as the Hawk Sport 5. This nice design is due to the central fairing, placed on a 21 cm diagonal carbon structure. It protects the electronics, which rests on a small tower, the Mini Magnum III F4. It is based on an F4 processor, flashed with Betaflight in Matekf405 version, associated with an ESC 4 in 1 of 35A BLheli_32.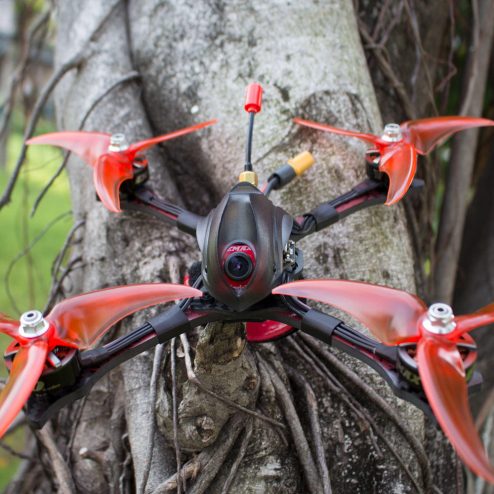 The motors are ECO 2207 to 1700KV brushless motors for 5 inch Avan three-bladed propellers 5030 and 5028. The FPV camera is a Caddx Turbo Micro F2 1200TVL with a 5.8 GHz transmitter compatible with 37 channels, for a power adjustable between 25 mW (the maximum allowed in France) and 200 mW, compatible with SmartAudio for adjustment from the remote control. Weight? 265 grams without battery….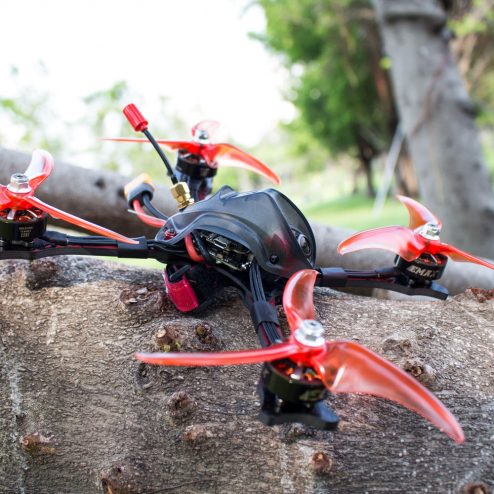 The Hawk Sport 5 is available in a version for 6S batteries, but also in a 4S version with 2207 to 2400KV engines. It is also available in a version without a radio receiver, or with a Tiny D8 receiver from Emax, FrSky compatible. The price? The device will be available from 189.99 USD at Banggood shop.