Emax Tinyhawk S 75mm 1-2S Indoor Micro FPV Racing Drone
The manufacturer Emax had posted on Facebook an enigmatic photo, showing a device with a look very similar to the Tinyhawk, tested here. The technical data sheet of the machine has been unveiled, it is the Tinyhawk S 75mm! The look is indeed almost identical, so much so that one may wonder if it does not use the same plastic structure. Which would be a positive point: it is soft, very little sensitive to crashes. Emax indicates that it has reinforced the structure for better resistance. The propellers are positioned upside down, as on the first model.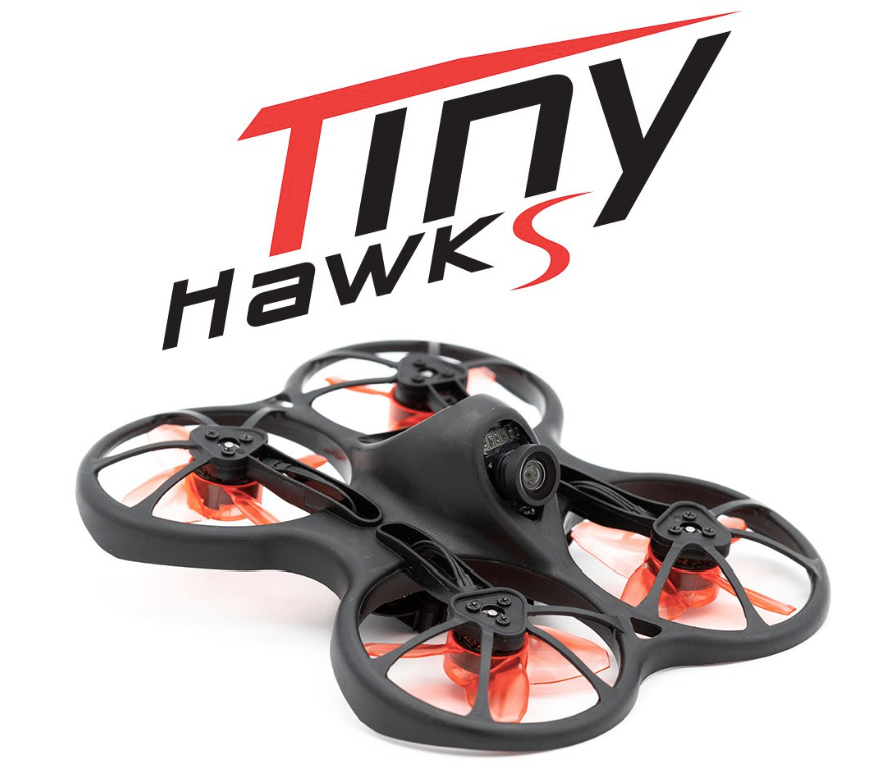 The Tinyhawk S gets its energy from 2S batteries! This gives it a little more power than the first model and, according to the manufacturer, a 20% longer range. The motors are brushless 0802 to 15500KV driven by a 4 in 1 ESC of 5A for 4-blade Avan TH propellers. These propellers are similar to those that could be added later on the Tinyhawk and which offered sufficient power to turn the aircraft into "Flip over after crash" mode (see here). The flight controller is a MatekF411 based on an F4 processor, with an active OSD and an easy-to-access microUSB connector. The camera is a 600TVL associated with a 5.8 GHz video receiver with 37 channels and a power of 25 mW (authorized in France). Weight? 30 grams without the battery.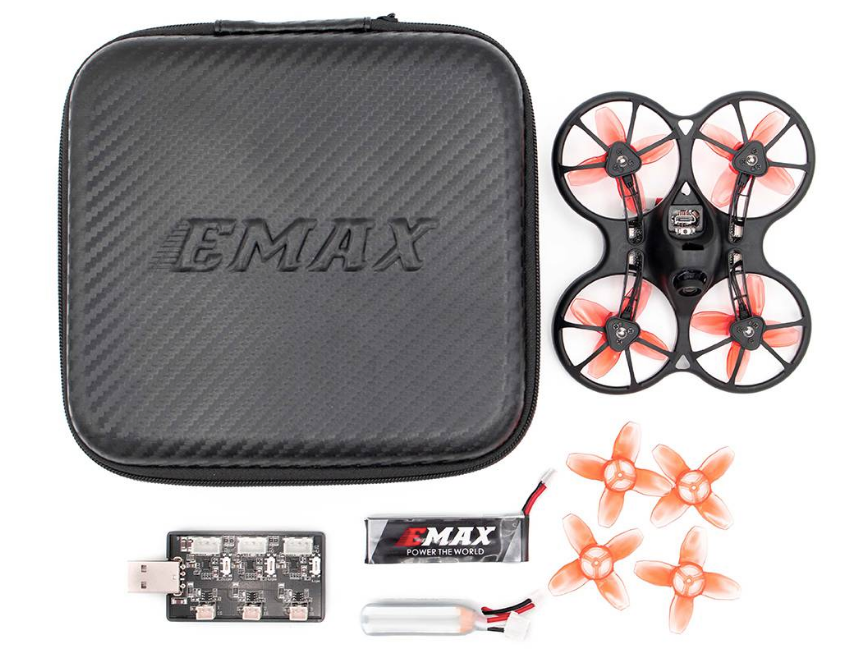 The Tinyhawk S can be powered with 1S, like its predecessor, with a PST PH2.0 plug, so you can reuse the batteries. But it is also able to take advantage of 2S batteries, with the same connector. The data sheet does not give any information about the radio receiver – it can be assumed that it is a FrSky D8 compatible, as on the first model. A USB charger for 1S and 2S batteries is provided. But it seems that the pack offered by Banggood or Geekbuying in pre-order at $99.99 (excluding port, excluding taxes) is delivered with 2 batteries 1S. Yet it's 2S that we want on this device!