ENGWE EP-2 Pro 750W Folding Fat Tire Electric Bike
The Engwe EP-2 Pro is a really interesting folding electric mountain bike, which deserves to be taken into consideration despite the fact that the brand is little known in Italy. However, this e-bike model boasts some great reviews and that's why we decided to introduce it to you. Those who have purchased the Engwe EP-2 Pro and have had the opportunity to put it to the test confirm that it is an excellent electric mountain bike, durable, safe and extremely high performance.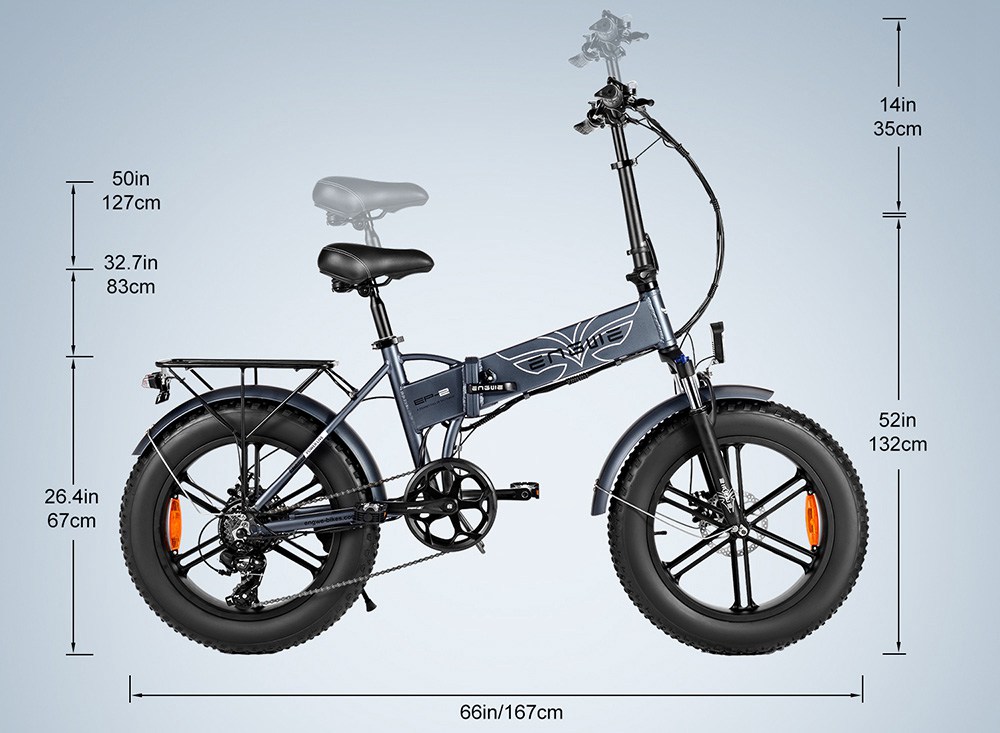 Unlike most e-bike models, the EP-2 Pro is a true mountain bike, perfect for those who want to ride dirt roads even in the mountains. In fact, the tires of this electric bike are particularly thick and the tread is specially designed to have no problems even on the most bumpy and difficult trails.
The power of it does the rest: a very powerful motor that allows you to get anywhere you want. But let's see in detail what are the features of this electric mountain bike, how it works, what are its strengths and where you should buy it at the best price.

Engwe EP-2 Pro is an electric folding mountain bike with a very interesting design, because despite the wheels suitable for dirt trails once you fold it takes up very little space. It is therefore ideal for those who need an e-bike to go to the mountains and anywhere they want it to be practical to store in the trunk of the car or to take with them on the train.
The frame is made of industrial aluminum alloy, which makes it lightweight but at the same time resistant to shocks and falls. This is an electric bike that won't break easily and will last a long time, no doubt about it. The anti-rust and anti-exposure coating make it even stronger and more durable, and this is a detail that is quite hard to find in cheaper e-bike models.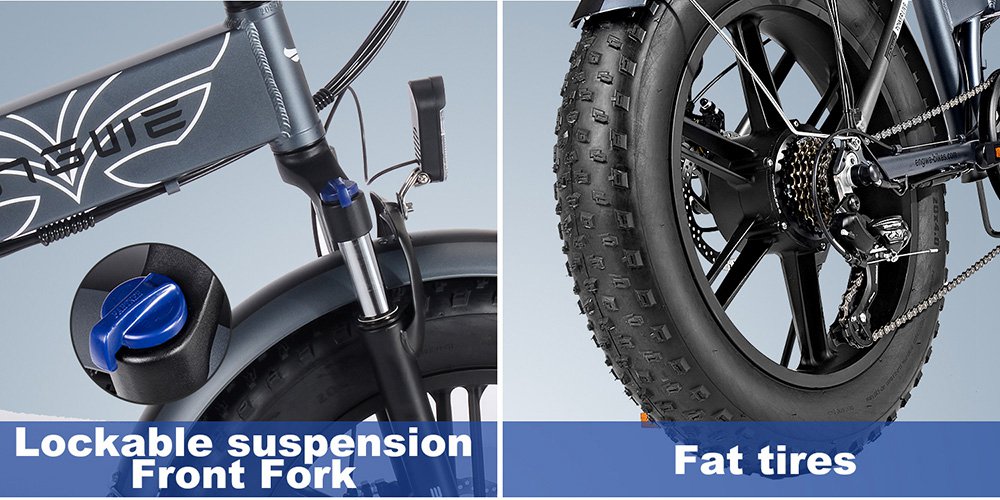 As far as performance is concerned, this electric mountain bike certainly doesn't disappoint expectations thanks to the powerful 750 W motor that can reach a maximum speed of 30 km/h in any conditions and can tackle slopes up to 15°.
The 12.8Ah lithium-ion battery boasts a range of 40 km (in e-bike mode) and thanks to the intelligent charger it can be fully recharged in 5 hours. The security system with integrated lock in the center of the frame also allows you to lock the battery when the e-bike is closed, so as to avoid the risk of theft.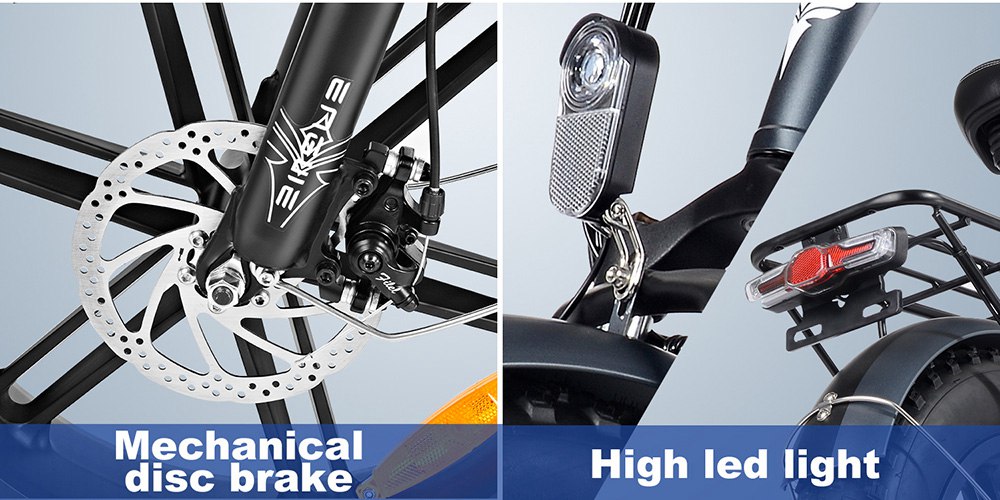 The Engwe EP-2 Pro is also equipped with dual disc brake system and speed control, which combined with the professional Shimano 7 speed gearbox allows for maximum driving comfort, even on unpaved terrain. The LCD display allows you to always have under control kilometers covered and speed and you can choose between 3 driving modes: only motor, motor and pedals or only pedals.
The flagship of this electric muntain bike, however, are the 4-inch off-road tires, mounted on 20-inch wheels, which allow you to tackle any type of terrain.