Trig Key Green G2 Intel 11th Jasper Laker N5095 Mini PC
Now, Mini-PCs are becoming more and more popular as a genre of personal computers, and a product that looks pretty good has just been released. The main point of interest is that it is equipped with a new generation Celeron N5095 CPU. The product is reasonably priced and has all the features you would want in a mini PC.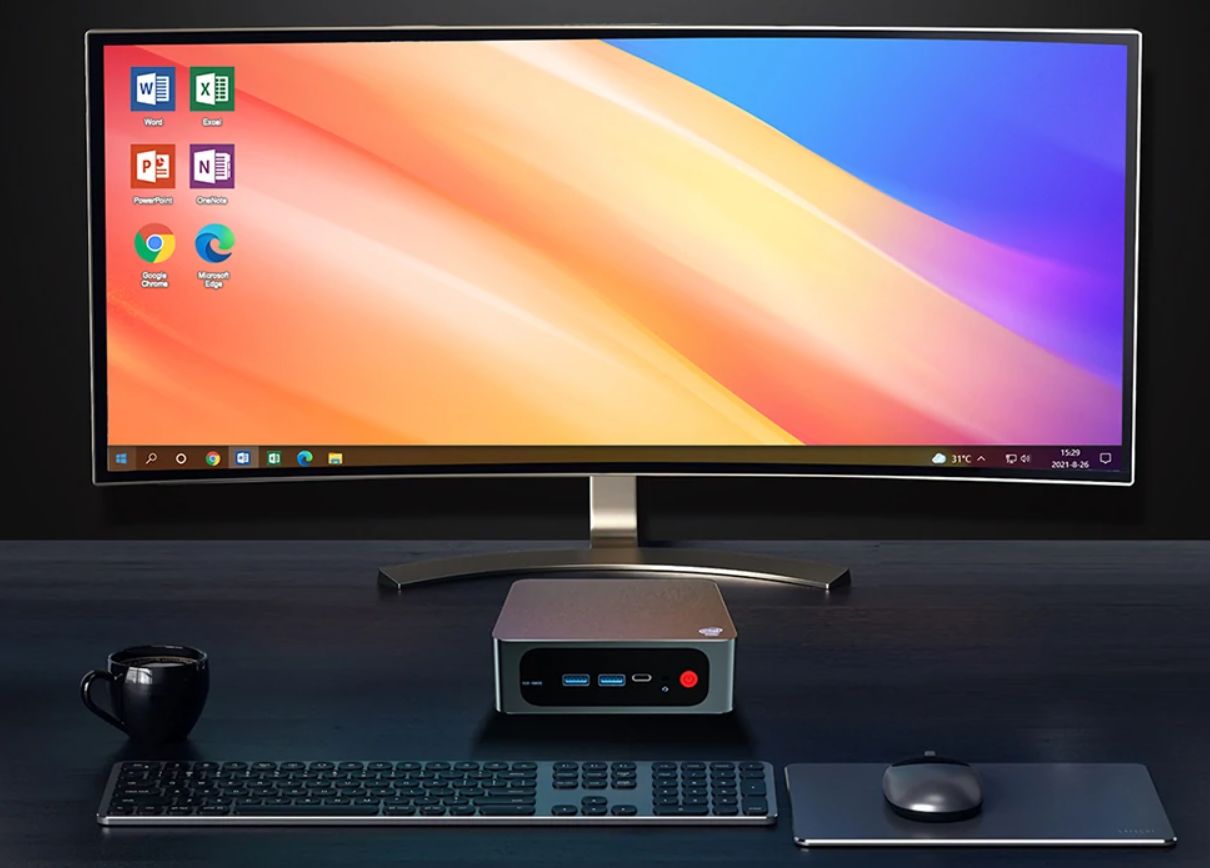 The most noteworthy feature of Trig Key Green G2 Mini PC is that it is equipped with a Celeron N5095 CPU. This N5095 is a 4-core CPU with the development code name Jasper Lake, and is expected to have high processing performance for a Celeron. However, since it is only a Celeron, its use is probably for office work and basic image editing functions. While video editing and 3D games will be a burden for this device, it is capable enough to do line drawings in the clipboard for illustration.
According to the description on the Banggood product page, it can be updated to Windows 11. It also doesn't say whether it's Home or Pro, so I'm assuming it's Home.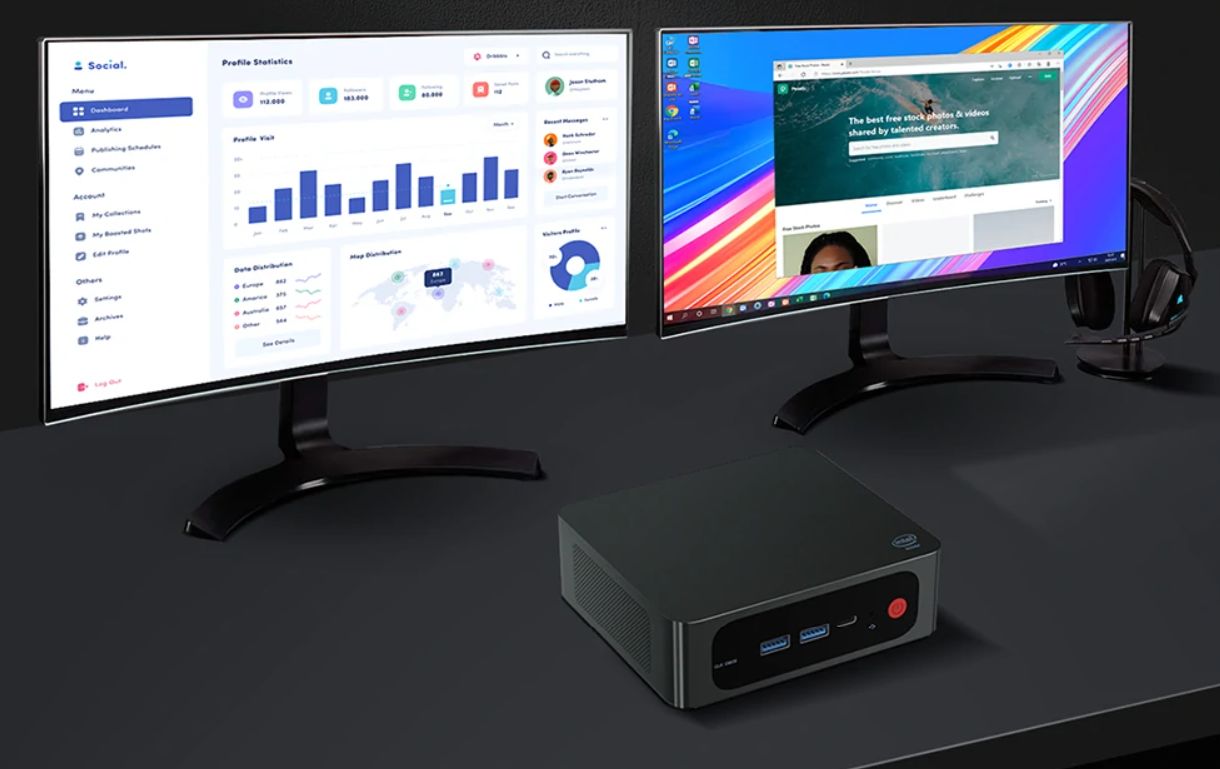 RAM and storage are linked, with two variants: "8GB RAM – 256GB storage" and "16GB RAM – 512GB storage", with two slots for RAM, 8GB x 2 when 16GB is used. There are two slots for RAM, 8GB x 2 for 16GB, but I don't know how it works for 8GB. The default storage is SATA3 in an M.2 2280 slot, which I assume is replaceable since this is a mini PC. There is also an open 2.5″ SATA slot, so expansion can easily be done here. The connection is SATA, not NVMe, but considering that the CPU is a Celeron, I think it is sufficient from a performance standpoint.
Looking at the network, Bluetooth is 5.0, and Wi-Fi does not support Wi-Fi6, which is a shame, but considering the price point, it is unavoidable.
The USB 3.0 ports are located in the front and back, which is relatively easy to use, and there are two HDMI ports for dual display. There are two HDMI ports for dual display, and we don't know the detailed specs of the USB Type-C ports, such as whether they can output video. The only complaint I have is that there is no (micro)SD card slot.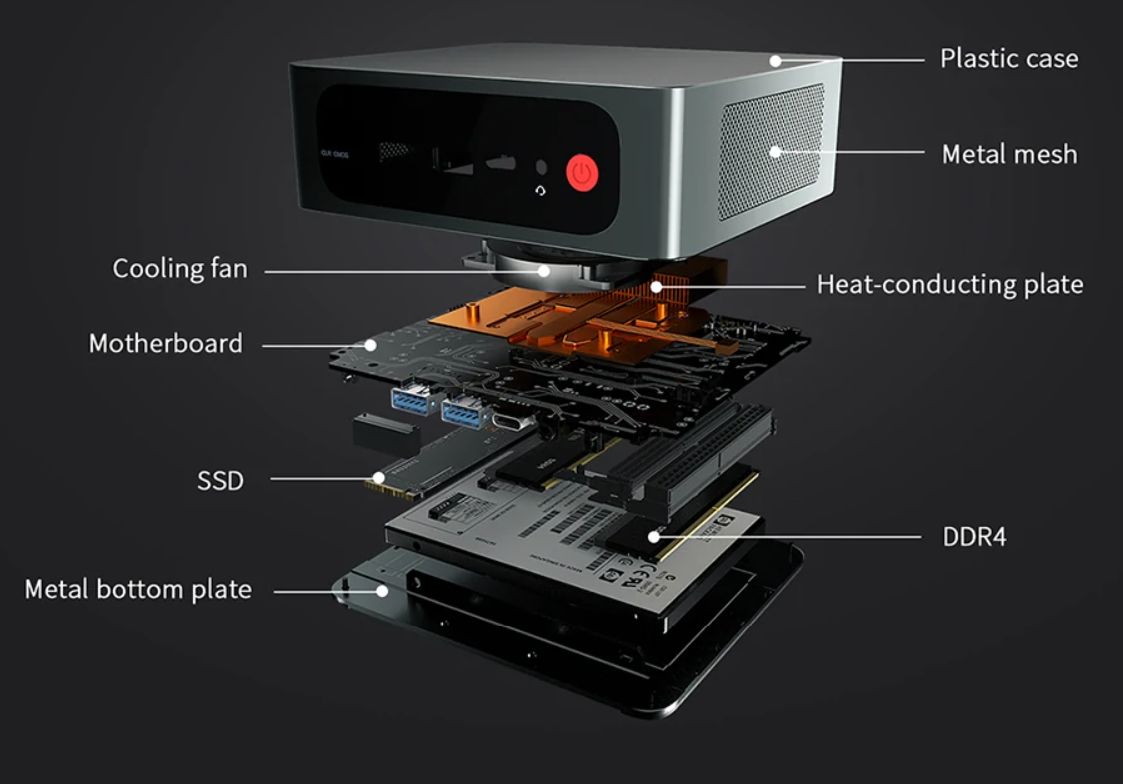 The internal structure looks like this; access to the SSD and other internal components seems to be done by removing the bottom plate. The material is basically plastic. The air vents and bottom plate are made of metal.
The Trig Key Green G2 is now available for pre-order on Banggood. Sorry, I'm a little late with the information, but the cheapest lot of the "8GB RAM – 256GB storage" configuration has been sold out.
The appeal of this product is that it is powered by the latest generation Celeron N5095. I'm curious to see how well it performs. I am also happy to see that it is available with 512GB of storage. On the other hand, I'm concerned about the fact that Trig Key is an almost unknown manufacturer. It seems to be a manufacturer that has a variety of mini-PCs in its lineup, but I have some concerns about the overall quality and whether the Windows license is safe, although I haven't heard much about it recently. In that sense, it's still a product for people who know what they're doing. Still, I think this configuration at this price is quite attractive.