ENGWE X5S Non-chain Folding Electric Bike
Is your car still missing? An electric bicycle without chains, breaking the convention, a new concept Better control, less resistance, fully cooperate with your every acceleration start.
ENGWE engineers ingeniously design about 30 component modules to form a new transmission structure, which is highly efficient and stable, and has a 6-year warranty. Do not worry about the traditional chain car dropping, loosening, oil Greasy trouble.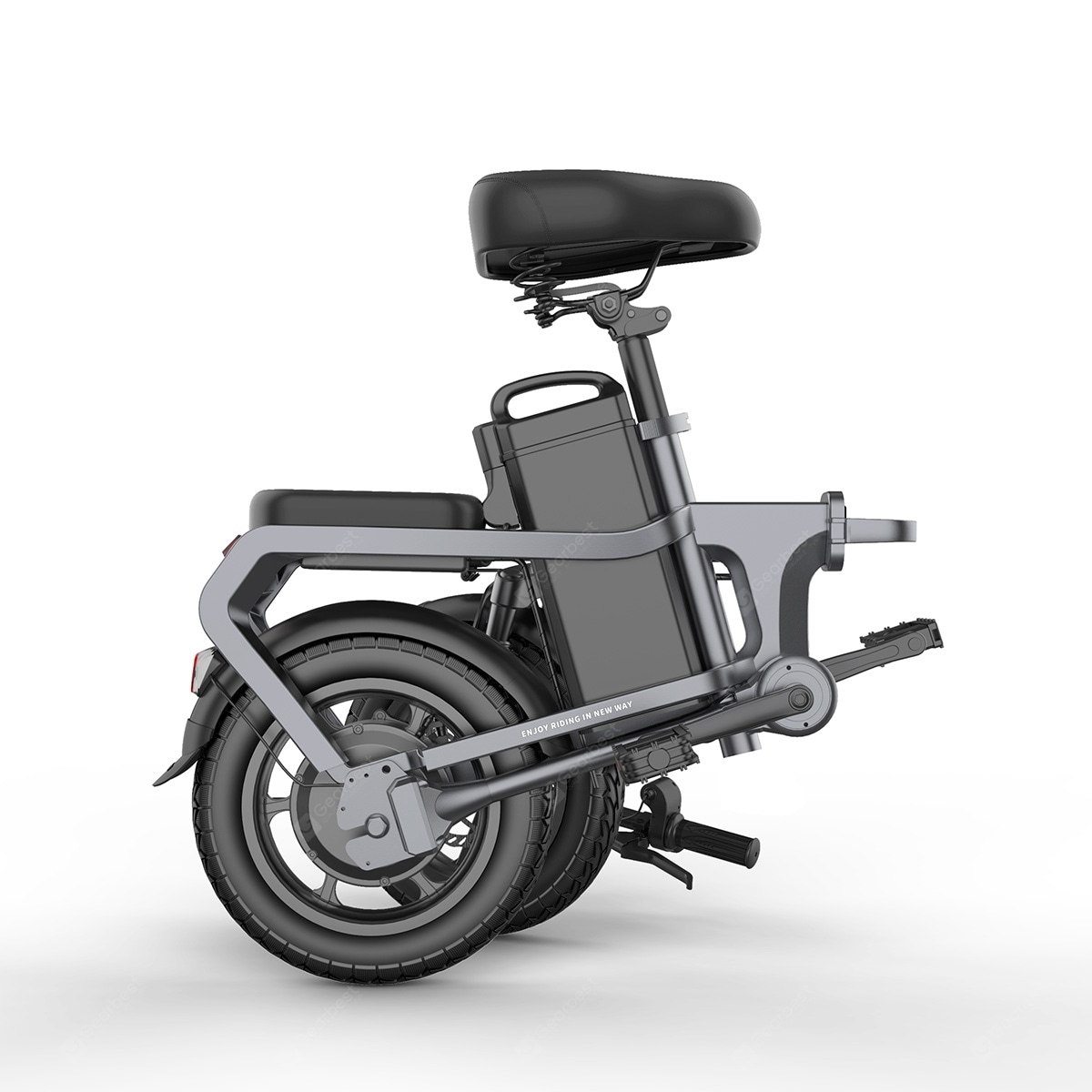 Using 32650 high-performance automotive batteries, BMS battery management system in Beining, Germany Stable and strong output, same capacity Range increased by 40% and the power and speed remain unchanged, reachingan impressive 250KM to help battery life.
Inserted and closed state, automatically seal thesealed contacts.
You can take out the battery for charging whenhe seat cushion is turned up.
Aluminum alloy integrated battery box, firm andstable, protect in place.
The strong ENGWE X5S Folding Electric Bike is equipped with an energy recovery system applied tocars during driving Pressing the brake or releasing the throttle finger will activate the energy recovery system convert part of the kinetic energy into electrical energy for storage and increase endurance.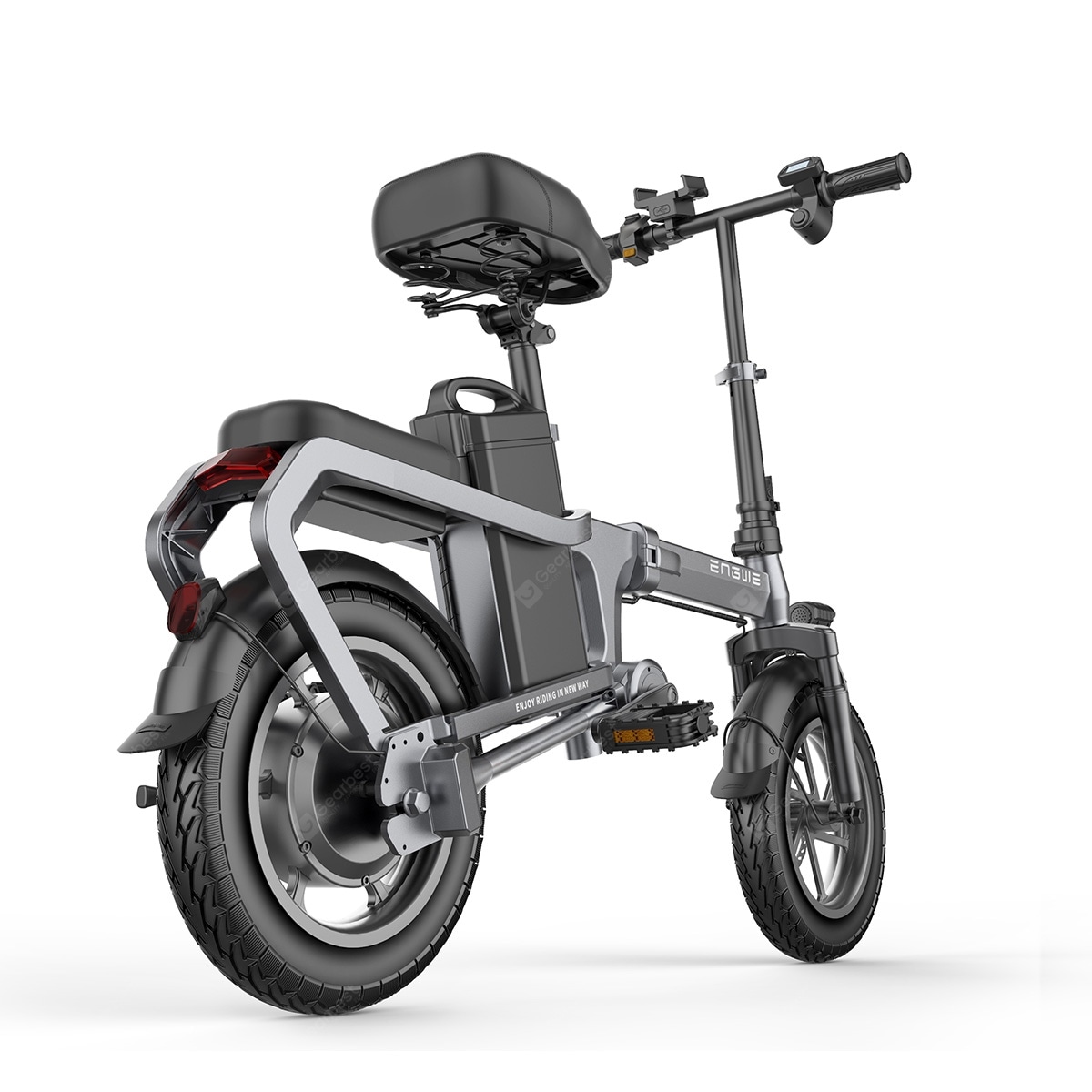 Break through the bottle neck of existing technology, re-optimize the adjustment, and adopt a new magnetic steel design Optimize the internal copper wire winding method and winding density, all performances have been significantly improve denergy efficiency ratio increased to 92%And make the motor run at lower speed with less noise.
It is designed to quickly fold in three steps and 10 seconds with two folding buckleslt which is compact and portable after folding, easily put in the trunk, making travel more diverse.
The front wheel adopts dual hydraulic shock absorption system, which brings sensitive response and smooth operation With a light and sturdy frame, you can ride comfortably even when the road is bumpy.
When you start driving, you will see the dashboard at a glanceWe have specially developed an exclusive LCD instrument panel, focusing on a comfortable riding experience LCD backlit digital instrument panel, clearly showing the driving status of the Electric Bike.
Newly upgraded generation of driving-grade anti-drop mobilehone holder, which is suitable for more than 98% of Asian scenes Safe and reliable, tested with higherslip resistance index.
The ENGWE X5S is designed for two charging methods. The battery can be easily unloaded and recharged at will. It is more convenient to plugthe power supply into the car body and charge directly.