ESCAM QF270 1080P 2.0MP Solar Battery Low Power Consumption WIFI PIR Alarm Security Camera with Audio
The ESCAM QF270 is a waterproof camera and the interesting thing is that it is completely wireless, as it has wifi and its own battery. Another interesting thing is that it also comes with a solar panel, so ideally you never need to charge the battery. Being waterproof, it can be used outdoors and indoors and is powered by not just one but two solar panels, plus its own battery.
In a whole demanding and camera category, there is a nice camera made of salt in white and black. There is also a solar panel and an external antenna on top.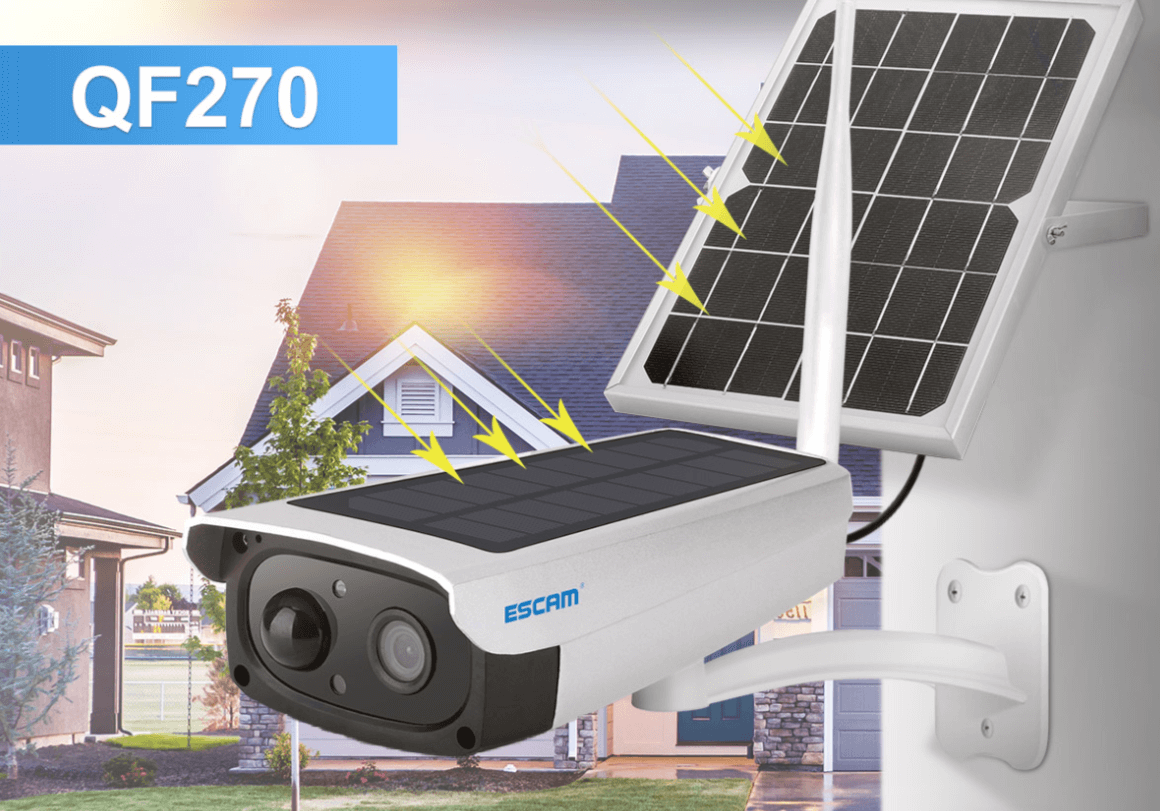 It can be placed on the wall or placed somewhere just like that and with waterproof, IP66 level water resistance, ie rain does not pose any problems for it.
It is a Full HD camera that can be accessed remotely and videos and pictures can be taken with the application. But you can also insert a memory card (up to 64GB) and you can record to it.
The built-in battery of ESCAM QF270 has a capacity of 6600 mAh, which is typically capable of operating the camera on its own for more than 150 days. On the other hand, it can be constantly charged by a double solar cell, so it is practically self-sufficient, you never have to touch it.