XCLEA H30 Plus Hands-Free Dust Collecting Robotic Vacuum
On September 10, 2020 at 6pm, XCLEA, a new cleaning brand from China's Huawei Technologies, will launch its first "intelligent dust collection" robot, H30 PLUS, on Indiegogo, a crowdfunding platform overseas.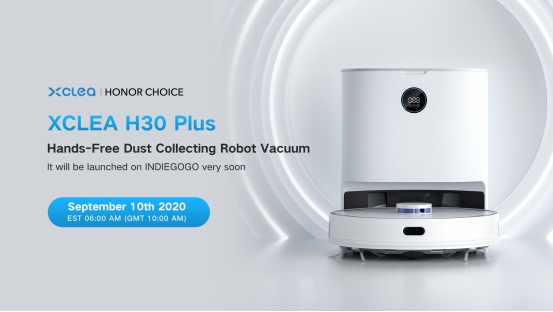 Nowadays, sweeping robots are no longer the same as they were in the beginning, but have been improving the user experience over the years. Sweeping robots are developing in the direction of intelligence and functionality, so many manufacturers have launched many "personalized" products, but there is still a lot of room for technical improvement in mopping and dust collection, and the introduction of XCLEA H30 PLUS is a good way to fill these two market gaps.
The XCLEA H30 PLUS sweeper has a powerful suction power of 23 kPa and automatically empties the base dust bin of all hairs and large particles. It also features an optimized drive structure with direct suction to reduce dust rotation in the tunnel without clogging, and an ingeniously designed automatic dust collection device that takes care of even long, thin hairs.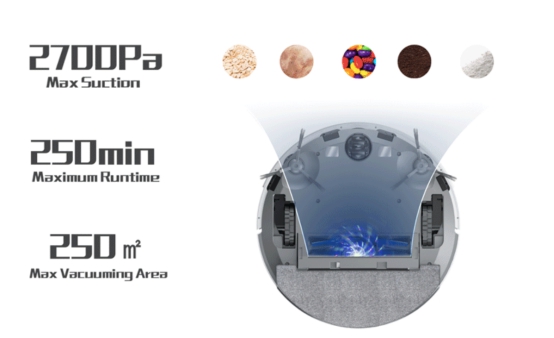 The moment the mechanical wheels gently scrape across the floor, it's already running ahead of all the household items standing in place diligently. What's more, the XCLEA H30 PLUS has a 250-minute battery life to service 250 square feet without the embarrassment of having to go back to recharge halfway through cleaning to improve cleaning efficiency.
With a clean, eco-friendly philosophy in mind, the XCLEA H30 PLUS Self-Dump Base features an extra-large 3L dust bag with a capacity equivalent to 30 bins, which holds a large amount of dirt, dust and hair, greatly reducing the need to deal with the dust yourself and allowing you to enjoy weeks of leisure.
When the garbage is full, you can just carry it away in a bag and replace it with a new dust bag, the whole process is sealed to avoid secondary dust pollution. In addition, the unique anti-bacterial deodorizing system keeps you away from bacteria and odors.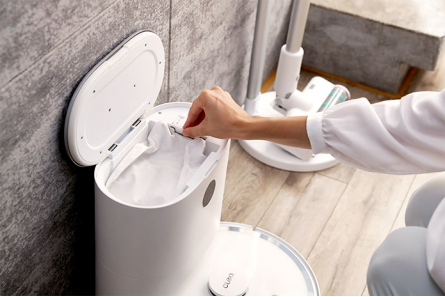 A sweeper with an insufficient IQ cannot face the tougher social competition.Thanks to the latest map management system, XCLEA H30 PLUS senses the environment and figures out an optimized cleaning routine.Artificial intelligence algorithms allow XCLEA to divide your home map into individual rooms and identify different areas for on-site cleaning.
The H30 PLUS Smart Self-Discharge Dusting Base is structurally optimized for robotic vacuuming and vacuuming for true full automation. You no longer need to manually remove the tank before switching to vacuum mode, and the mop pad underneath sits tightly against the floor to remove the most stubborn dirt and grime from the floor. The unique mopping path mimics the human mopping motion, making cleaning more systematic and efficient.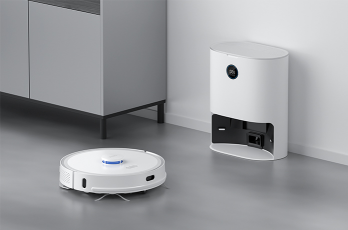 From the first generation of antibacterial wireless vacuum cleaners with integrated suction and dragging, to intelligent dust-collecting robots, XCLEA has never stopped moving forward, and has become a leader in the cleaning industry by employing a clear strategic plan and relying on continuous in-depth research and development and investment. Of course, as a new brand, XCLEA's overseas market space is even wider, and we look forward to their overseas crowdfunding campaign to represent the Chinese brand to the world!