Excelvan Q96 Max Android 9.0 TV Box
A new model of TV set-top box based on the new SoC Allwinner H6 called Excelvan Q96 Max has appeared in online stores. The TV box is designed to work as a home media player and comes in a typical square plastic case with a front LED panel.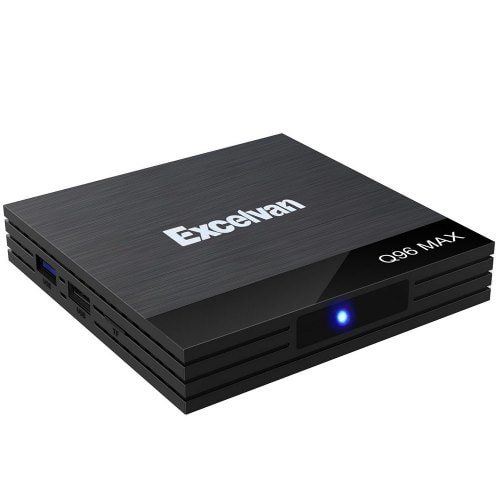 The TV Box Excelvan Q96 Max is based on the SoC Allwinner H6, which includes a Quad-core Cortex-A53 processor running at up to 1.8 GHz with an integrated, powerful Mali T720 MP2 graphics processor. For high quality video playback, there is a new VPU with TruLife 8th generation engine, which is an advanced hardware for video encoding and decoding. The model includes 4GB of LPDDR4 RAM and 32GB of eMMc storage, which can be expanded with a microSD card reader that has a slot on the side of the plastic case.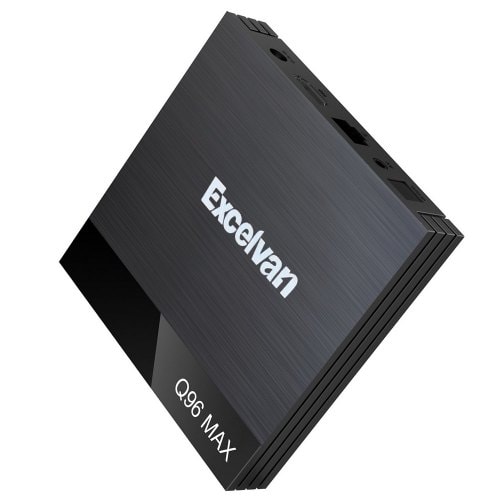 The Excelvan Q96 Max has dual-band Wi-Fi and Bluetooth 4.1. The present connectors are distributed around the perimeter of the case and include a USB 2.0 port, a second USB 3.0 port, analog audio and video output, 10/100 Ethernet connector, digital audio SPDIF port and HDMI 2.1 video output with support for video up to 4K @75fps with HDR. Installed Android 9.0 system.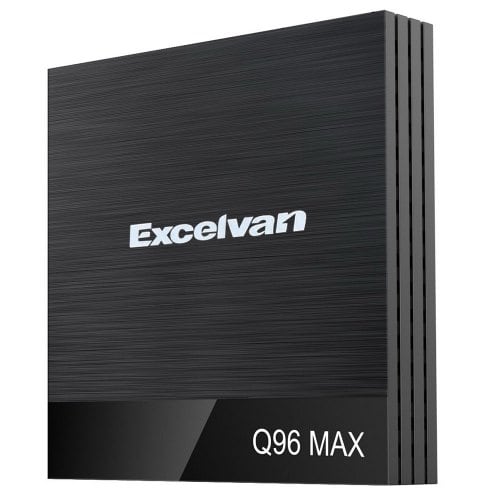 This TV-Box is ideal for KODI media center, IPTV and popular video streaming services. It is not suitable for such services as Netflix or Amazon Prime as HD and 4K, as there are no corresponding certificates. From the point of view of performance, as the results of testing this SoC on other consoles have shown, it is possible to run many games with it, including such powerful ones as PUBG. Buy Excelvan Q96 Max TV-Box with SoC Allwinner H6 at Gearbest.com for $42.99, including transportation costs.