Excelvan R8 – 15.6" Intel Atom X5-Z8350 Super Thin Notebook & Laptop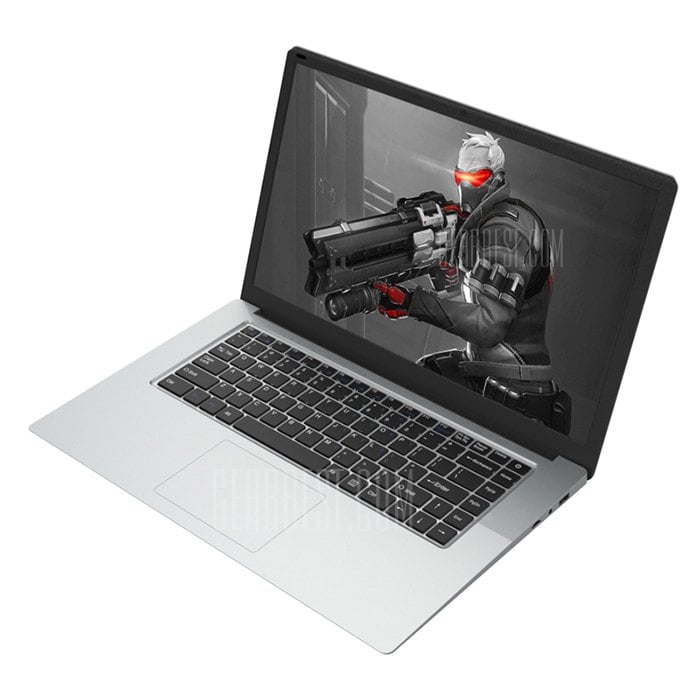 In terms of hardware, the Excelvan R8 mounts an Intel Cherry Trail X5-Z8350 processor consisting of four cores with a clock frequency of 1.44GHz, a processor that is not one of the most recent if it will be enough to process tasks of office, or enjoy programs such as Netflix, Youtube and the like, let a domestic use, next to this processor is the Intel HD 400 graphics chip, this laptop works under 4GB of DDR3L RAM and an internal storage capacity of 64GB in a eMMC unit, expandable by SD memory card in additional 128GB. Obviously it is not a hardware to process high performance games or that require great features, but a hardware more typical of a tablet than a high-end laptop.
Equipped with a 10000mAh battery able to offer an autonomy according to the brand up to 7 hours in standby, and about 3 hours of uninterrupted use. In the field of connectivity, the Excelvan R8 has an HDMI connector to connect to monitors or televisions, TF card reader, jack for audio output, mini HDMI port, 2 USB ports, without forgetting technology such as Bluetooth 4.0, or standard Wifi 802.11 b / g / n, in the front area also integrates a webcam that if the resolution is quite low so its use is intended more than anything to make video calls or video chats, all together with a microphone and two small speakers to complete the laptop and get the most out of it. This model comes with Windows 10 installed, although it should be clarified that it is an English version.
Undoubtedly the Excelvan R8 is a device more than enough for a large sector of users who are just looking for a model with which to update their social networks, or watch their favorite movies or other multimedia content, perfect to carry the economy of home, or for students to take notes in their classes, a portable model and that perfectly meets all those who do not look for a next-generation laptop or who want to stay connected without having to make a large outlay but have a good quality of image, a great design and a decent performance, that if you take into account that like all the models that come to us from China, the Excelvan R8 will not have the Ñ key on the keyboard,so we will have to modify the keyboard configuration and if we need to consult the keys before processing all kinds of content