Fafrees 20F055 Electric Bike
The warmer months are just around the corner, and while there are no travel bonuses at the moment, it's always a good deal to get an e-bike. Especially with the current deals. Today we present the FAFREES 20F055, a folding design with an exceptionally powerful 250W motor. you can buy it directly at this address for $869.99.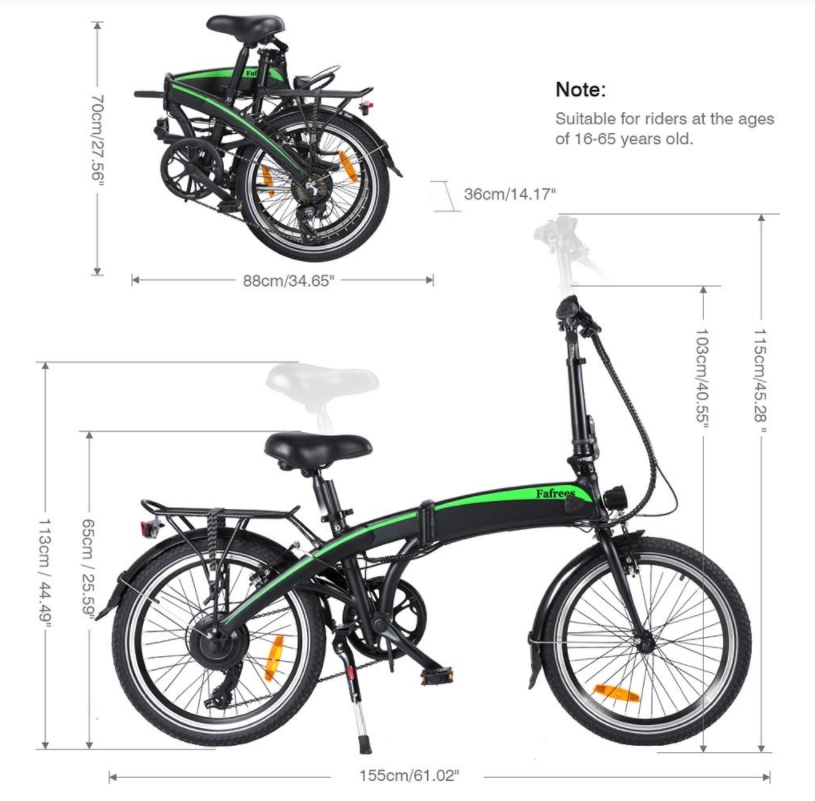 The FAFREES 20F055 offers a folding aluminum frame, 20-inch wheels, three driving modes, seven gears, a 7.5Ah lithium-ion battery hidden in the frame, and an autonomous driving range of 35 to 40 kilometers.
FAFREES is equipped with a 250W motor. The integrated battery guarantees an autonomous range of more than 40 km, with a charge of about 5 or 6 hours and a maximum speed of 25 km/h. FAFREES 20F055 proposes a professional 7-speed gearbox with anti-rust coating and gears on the handlebar grips, thanks to which you can change the speed on the move and pedal more comfortably.
Also, the most attractive feature is definitely the folding frame, as well as the folding handlebars, which makes this bike really easy to carry and to store in the trunk of your car, so you can use it when necessary, maybe when you reach your destination.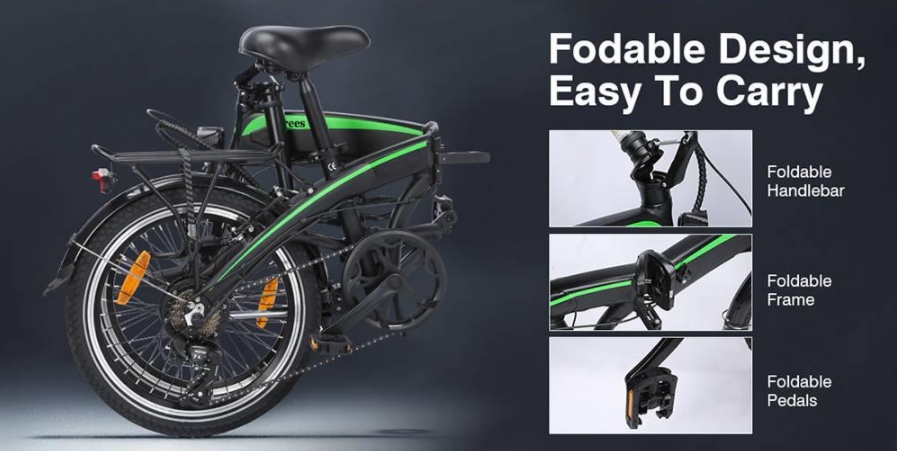 The FAFREES 20F055 offers 3 riding modes: full electric, pedal assist, and pedal mode. Thanks to the 20-inch wheels, you can surely ride on any type of road, even muddy ones, even if it's bumpy or has some bumps.
The 20F055 bike enjoys front and rear V-brakes and also offers a bright LED headlight for night riding.
The bike can carry a maximum load of 120 kg and the handlebar height is adjustable between 103.5 and 121.5 cm, while the seat height is adjustable between 65 and 113 cm.