FOSTON D8 7.8Ah 36V 350W 8.5 inch Electric Scooter
In terms of materials, FOSTON D8 still continues the tradition of the original family. It is made of aviation aluminum alloy, which is firm, textured, light and portable, and can carry 100kg. Not only that, this electric scooter has also passed the 2000km durability test, making it more reliable and durable.
FOSTON D8 has three power modes to choose from, namely speed limit mode, with a maximum speed of 10km/h; Standard mode, speed 20km/h; Motion mode, speed 25km/h, faster start, sufficient power, stable uphill, double-click the startup key in the startup state to switch the three power modes.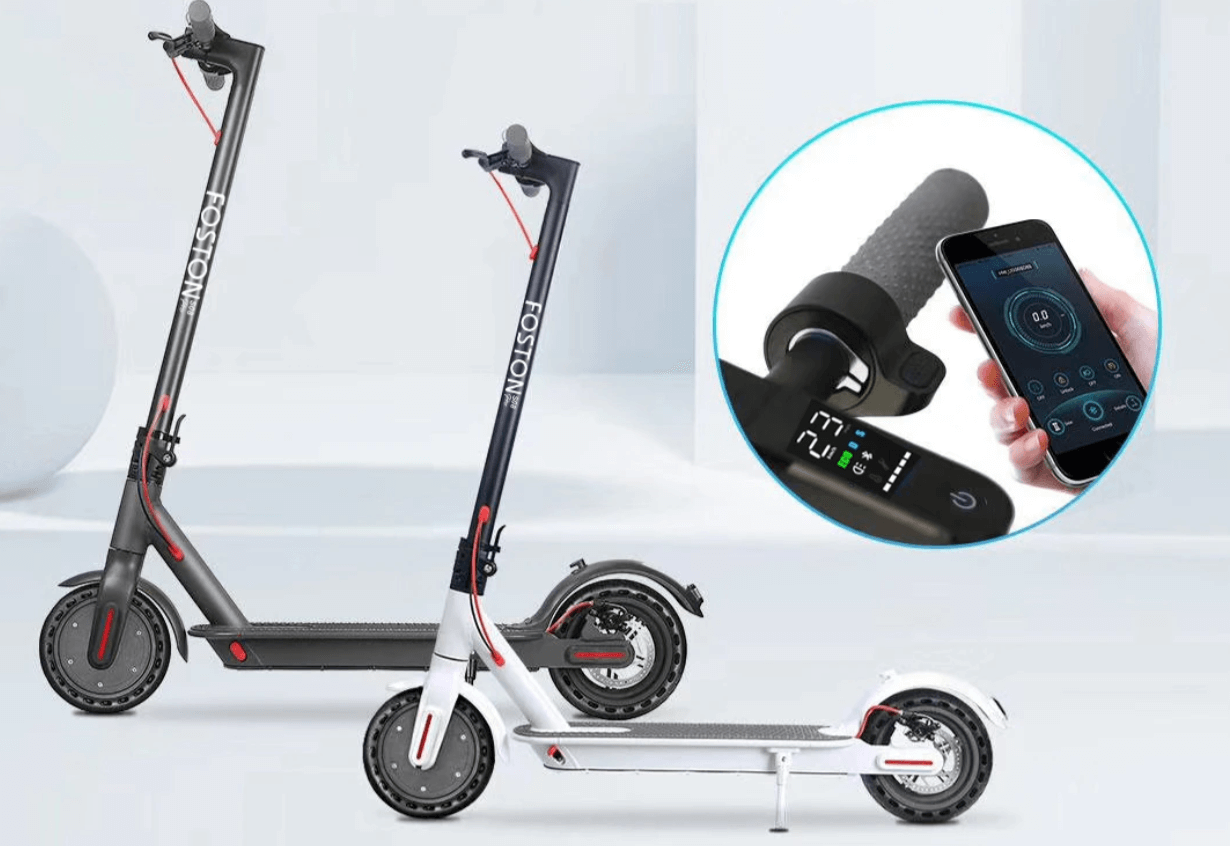 The tire is equipped with an 8.5-inch hollowed-out explosion-proof tire, which not only has the maintenance worry-free of solid tire, but also has the comfort of inflatable tire. It can easily cross the speed bump and pass through sand and gravel ground. It is not easy to burst, maintenance-free and high shock absorption. The three advantages are integrated and the riding experience is better.
The FOSTON D8 uses a custom 250W high performance brushless motor with an instantaneous maximum power of 350W. The high-performance motor enables D8 to reach a maximum speed of 25km/h, climb 10% gentle slope, and can be used continuously for 3000 hours.