Gocomma A6 Smart Watch
Another amazing GearBest offer for all of you as you can now get the gocomma A6 Sports Smart Watch at $19.99, and this Smartwatch really has it all.
In addition to the classic features of a Smartwatch Fitness Tracker, it also has an NFC Card, a pressure gauge and an oximeter, and an IP67 certification so you can even swim in a pool without fear.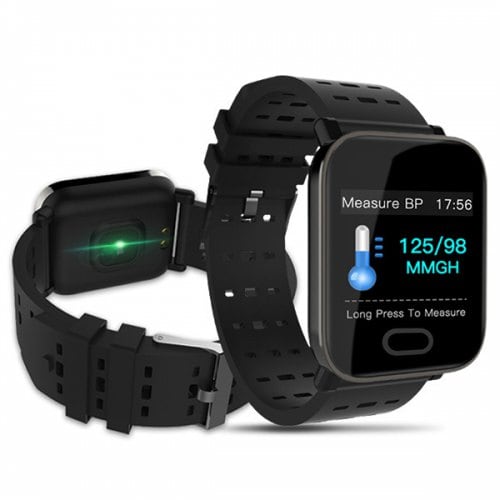 The gocomma A6 Smartwatch is a product that is easy to wear and can be used to collect data and fitness information. After 2 hours of charging, it can be used for 10 days. This lightweight, waterproof smartwatch allows you to achieve your fitness goals, and counts in addition to pulses, blood pressure and oxygen.
In addition, the colorful sleek look and durable strap fit into any fashion style if you follow.