Gocomma B2 RFID Sports Smart Watch Fitness Tracker
Gocomma presents its B2, an attractive iOS and Android-compatible smartwatch complete with phone functions, available in launch offer at a particularly popular price. Gocomma B2 has many modern features, but certainly the most interesting is the support for mobile radio technology: thanks to GSM quad band connectivity you can insert a micro SIM and use the smartwatch to make and receive calls and SMS as if it were a normal phone.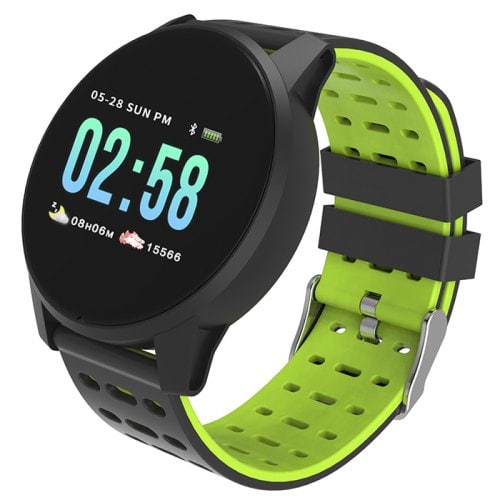 Calls and SMS will then be synchronized via BlueTooth with your phone, to maintain consistency between your activities scattered across different devices.
The smartwatch comes in a minimalist, essential style with black silicone straps. Equipped with a MTK2502D chip, it includes a 32 MB internal memory – which can be extended up to 32GB with an SD card – and a 280mAh battery that guarantees up to 62 hours of battery life with phone mode activated.
Gocomma B2 also includes a number of features that are now typical of modern smartwatches: it can monitor physical activity with podium functionalities, signal periods of excessive sedentariness, it is waterproof and has sleep tracking functionality with an option for intelligent alarm clock.
It can then connect to an iOS and Android device to interact with it and take advantage of other functions, such as controlling music playback, receiving notifications and the ability to send and receive messages through synchronous applications, including WhatsApp and Facebook among others.
B2 can be used as a remote control for the camera, to decide when to take a picture from your smartphone even remotely.