BOON
GoGobest Promo: $150 off for orders over $1500
GOGOBEST GF750 Electric City Retro Bike
Sports enthusiasts will tell you that real bikes can't be electric. However, the effort required for a simple bike ride at the end of a workday puts off potential cyclists, let alone its use as a means of daily transportation. With electric bikes, everything changes.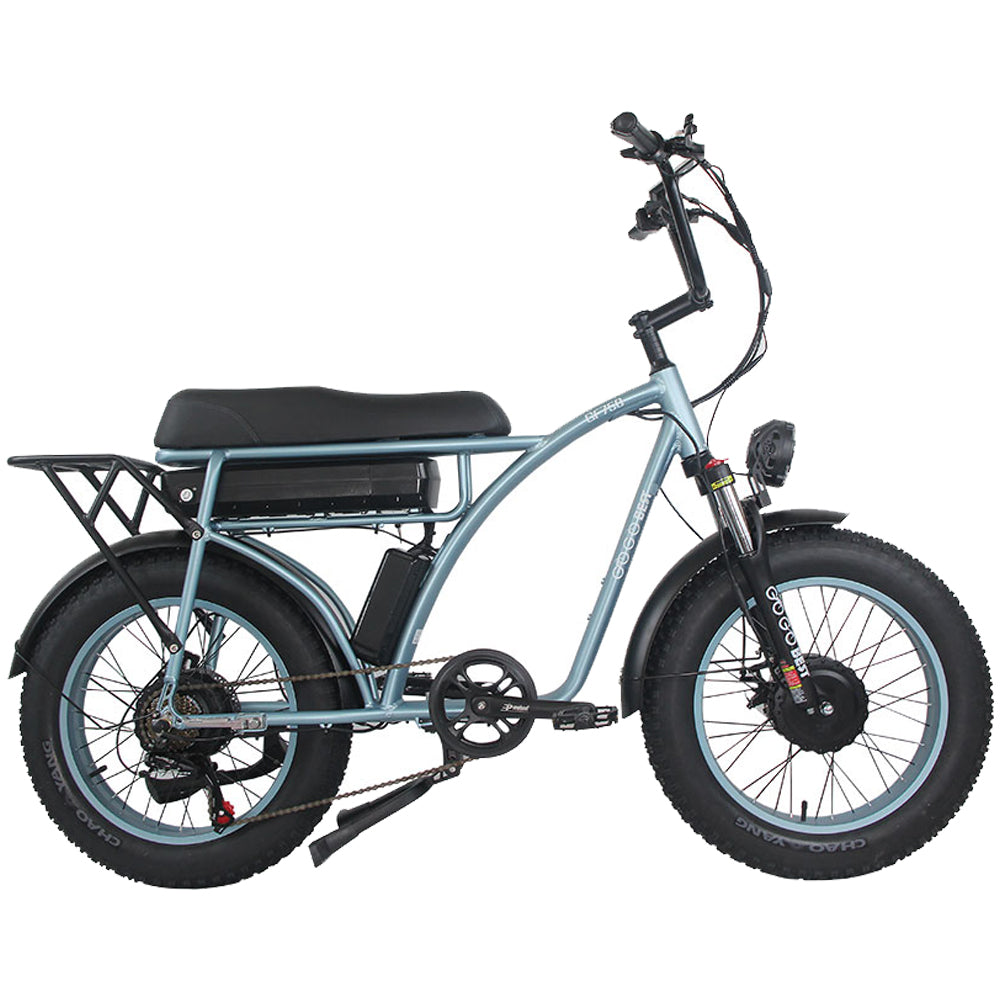 GOGOBEST regularly offers bikes for all terrains. But with the GF750 model, the brand is doing something special with a bike capable of taking huge slopes on any type of terrain.
The Gogobest GF750 is an electric mountain bike that will be ideal to finally start leaving the car in the garage for most of your daily commuting. It presents itself as an electric bike, with a retro style, but with all the most modern technology available for these products.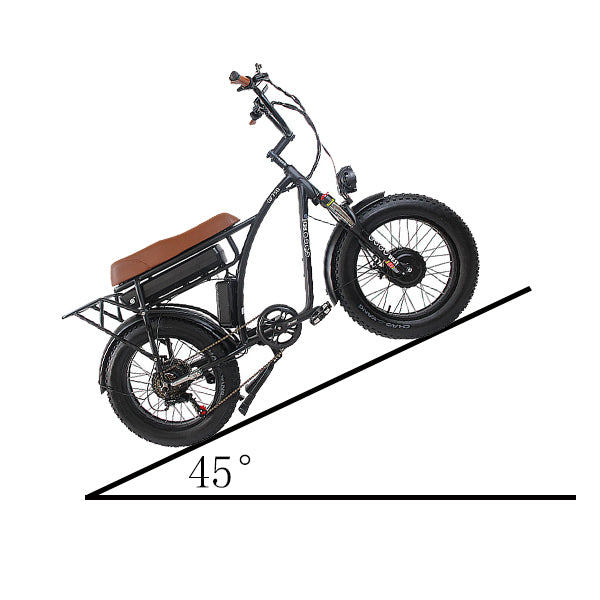 It has 20*4 inch wheels which makes it a good option for riding on any kind of terrain. The motor is 2000W and it can climb inclines with the help of the 45º electric motor. It is also possible to reach speeds of 25km/h.

The sturdy bike weighs 36.2kg and can carry up to 200kg which makes it easy for two people to ride on it. It has a 7-speed Shimano system and is IP54 certified, so it can be used even on rainy days.

Finally, the GF750 is equipped with a 48V battery with a capacity of 17.5 Ah that offers a range of 50 km in pure electric mode and 80 km in electric assistance. Its removable battery will need 5 to 8 hours to recharge. Let us note that the battery and the body of the bicycle have certification IP54 (protected from the limited infiltrations of dust and projections of liquid). It is available in black or green with brown leather trim, and in light blue with black leather trim.
During Black Friday, on the GOGOBEST website, the GF750 electric bike is at a discounted price of €1549 instead of €1699 with the promo of "$150 off for orders over $1500" and free shipping from Europe via UPS in a few days.