GravaStar G1 Wireless Bluetooth 5.0 Speaker Built-in Ambient Light 20W Portable Outdoor Light Speaker
The GravaStar G1 is without a doubt one (or A) of the coolest and most unique Bluetooth speakers ever made. It is a tripod and stands on three legs accordingly.
The metal robot appearance doesn't just look cool, but its spherical body allows the sound waves to resonate. which enhances its audio on top of the tripod legs that forms its stable structure. With a weight of 1.6kg (3.53Ibs) the GravaStar remains stable when playing music with heavy bass at high volume.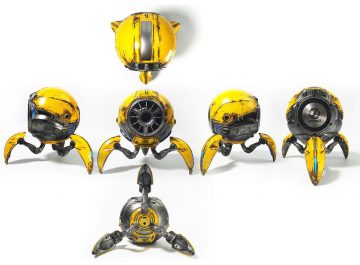 Are you tired of old boxy speakers and looking for a cool one? Play your favorite music with GravaStar G1 Bluetooth speaker its alien-design turns your room into a scene of your favorite sci-fi movie.
The GravaStar G1 has a diameter of 140mm and a radiator of 80mm. Its large bass driver delivers full and powerful bass to your music and gaming experience. In addition, the Grava Star G1 uses a 70mm, 20W full-range speaker. The natural spherical diaphragm reproduces clear mids and crisp highs for a clear and smooth sound up to 20KHz. The bass driver is made from a polyphenylene composite and a metal magnetic core to reproduce deeper drums and clearer vocals.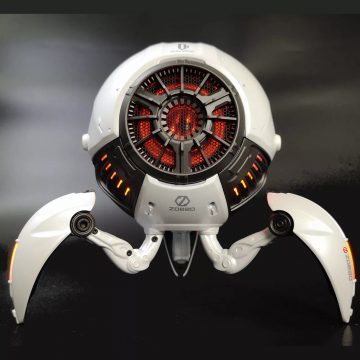 This is a Bluetooth speaker that is 20W (SBC, AAC support). TWS speaker so two can work together at the same time. Charges up to 30 hours on a single charge.