HBFPV DX40 40mm EVA Ducted 2-3S HD FPV Racing Drone
This time, we will introduce "DX40 40mm" newly released from HBFPV. It is a model that can shoot aerial images in HD quality and can fit in less than 200 g even if a battery is inserted.
The camera is equipped with "Caddx Baby Turtle" that can shoot aerial at 1080P 60fps.
It seems that you can shoot aerial with beautiful image quality. The area around the duct is coated because it looks like Punipuni material. Even if you hit something, you can fly safely without scratching.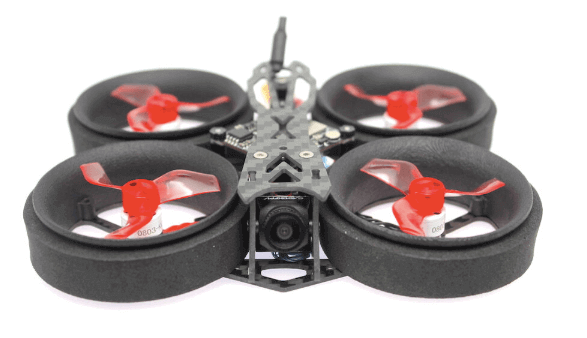 I'm not sure if it's trending recently, but the number of drones with solid ducts is increasing. There are various "mega hoops" with ducts of 200g or more. By the way, I don't have any hoops of this shape with a solid duct, and if it's less than 200g I can easily play and buy it.
Just looking at the manual, FC and VTX may be pin type, so it may be difficult to replace only VTX.