Hisense 80L5D Projector 3840*2160 4K UHD LED Projector
The Hisense 80L5D has an 80-inch giant screen and a 4K ultra-clear image with HDR technology to enhance the contrast of the picture for clear and accurate reproduction. And it has a brightness of up to 400 nit, coupled with Fresnel passive bionic screen can achieve super anti-light, even in the day can bring a stunning viewing experience.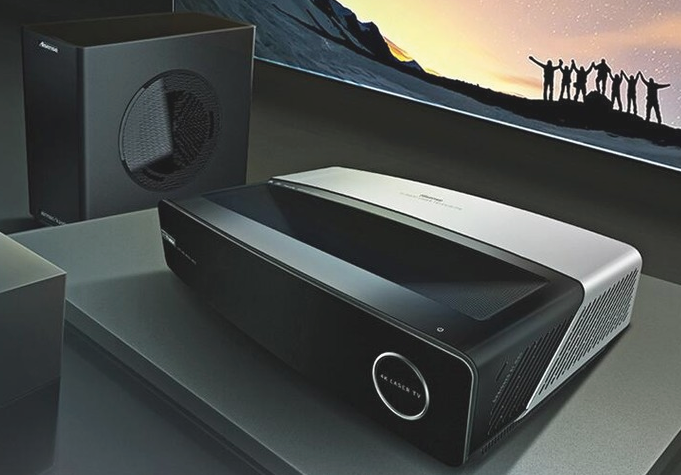 Through the three-dimensional color reproduction technology, it achieves a 116% ultra-high color gamut, which restores a more natural and realistic picture, and is equipped with MEMC motion compensation technology, even if you watch sports games, you can achieve smooth transition without smearing. In addition, it is equipped with a pair of surround sound, with the Harman Kardon custom subwoofer, which gives us an immersive viewing experience.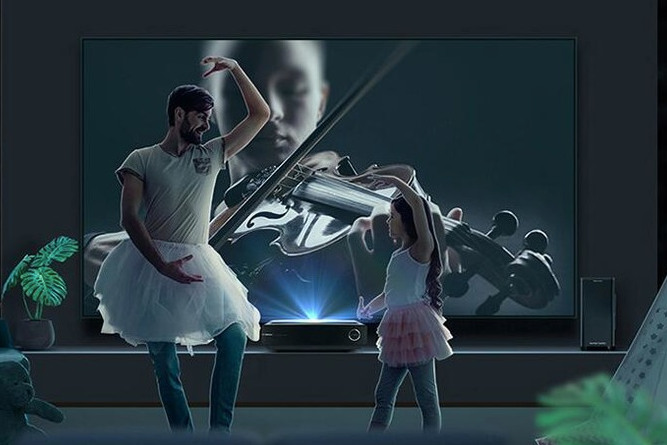 Not only that, the Hisense 80L5D Projector is also getting stronger and stronger in hardware configuration, using the MSD6A838 chip with a clock speed of up to MAX 1.7GHz, and equipped with 3+64GB large storage, which is enough to ensure the high-speed smooth operation of the TV. In line with its VIDAA AI artificial intelligence system, it is natural to meet our daily viewing needs.