FUNSKY 913 GPS 5G WiFi FPV with 1080P Camera Altitude Hold Mode Brushless RC Drone
An interesting news in this period a bit sluggish: the drone Ninja FUNSKY 913. It is a quadricopter without brushes, with GPS, able to film with image stabilization, all at a modest price? This is the promise made by the little Funsky 913 GPS. It borrows the look of DJI Spark, but remains simpler and less advanced, but reducing the size: it measures 20.5 x 18.5 x 5.5 cm for a class (diagonal measurement between the engines) 17 cm and a weight, including battery, 209 grams. Its motor is based on brushless motors from 1306 to 2700KV with three-bladed propellers.
The drone benefits from pilot assistance with automatic height maintenance by means of a barometer, combined with satellite positioning based on GPS and Glonass, allowing stationary outdoor flights even in the presence of wind and to ensure an automatic return to the point of takeoff on request or in the event of loss of the radio link.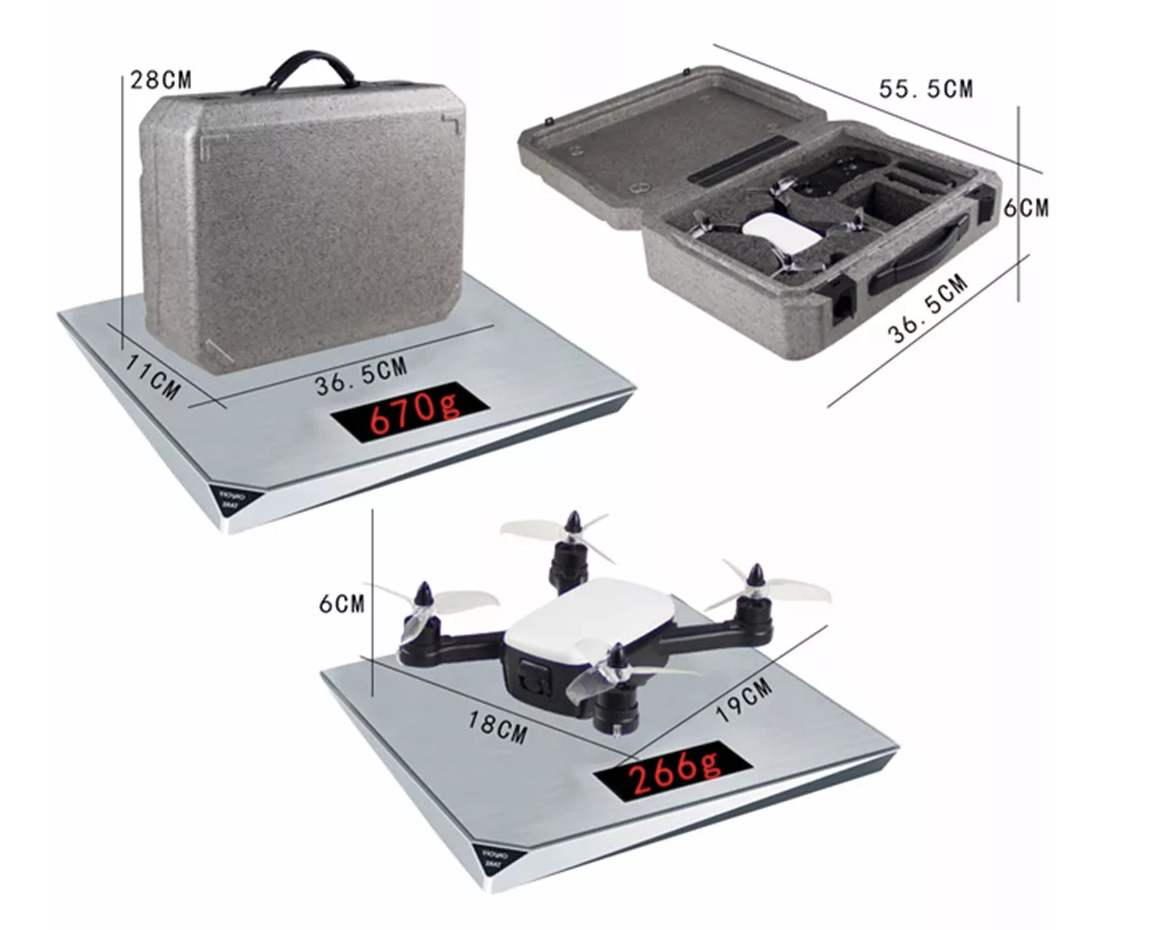 The battery is of the proprietary type, a LiHV (high voltage lipo) 7.7V 1500 mAh removable, which guarantees according to the manufacturer an autonomy of 15 minutes. The remote control is small and portable, at 2.4 GHz and 5.8 GHz, useful for a range of use of about 300 meters. Battery and remote control must be charged with a USB cable, which allows you to be autonomous when you do not have power outlets, for example with the help of a Power bank.
The Funsky 913 GPS comes with a camera designed to capture good photos. Videos are recorded in FullHD (1920 x 1080 pixels) at 30 frames per second, with a viewing angle of 115°. The manufacturer promises digital image stabilization (EIS): the quality of the video will depend on the effectiveness of this stabilization. The camera offers 720p video feedback for real-time viewing – or almost, as latency is estimated to be 180 milliseconds. This return is based on a smartphone via wifi presumably on the 5Ghz band, with an app for iOS and Android.