HOMTOM C2 4G Smartphone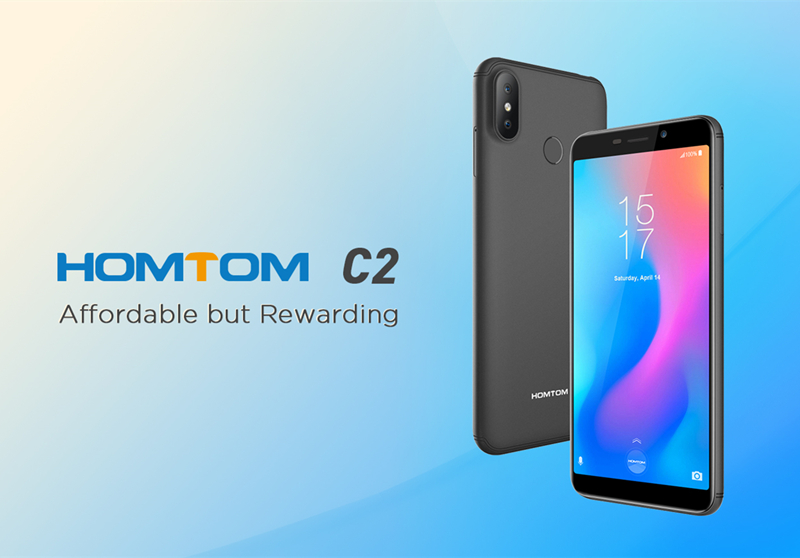 It is becoming increasingly clear that China has its charm: part of this we owe to Xiaomi, of course, but the truth is that in recent years most manufacturers with a name in that Asian market have managed to offer not only competent products, but also beautiful.
In the past the Homtom line had already been inspired by the Galaxy S8 to offer the S99. However, the C2 model – announced today (August 19) – brings at the same time a simple and elegant design that can not be compared – at least in its entirety – with other products on the market. And, I think the competitor of this phone is CUBOT J3 Pro.
Of course, the placement of cameras remember what we find in the iPhone, but its front does not have a notch for the clone of calling the iPhone X. Its edge utilization is satisfactory, but neither does it leave with the face of Galaxy S9. In the end, we can say that Homtom has here a merit with the device.
Its configurations, however, are modest : the smartphone arrives with 2 GB of RAM and 16 GB of internal storage, expandable with micro-SD cards up to 128 GB. Its 18: 9 ratio screen has a total size of 5.5 inches, and is offered in HD+.
With this display combined with the 3000mAh battery we could expect good autonomy from day to day, but we know that MediaTek chipsets do not really care about energy efficiency, and with the MT6739 model we will not see very different results.
Another great highlight of the HOMTOM C2 is its dual set of cameras in the rear : here we have a 13 MP sensor from Samsung combined with another 2 MP that in practice serves to offer a good portrait mode. On the front, the lens has 8 MP. It has not been revealed, to date, what the aperture these sensors will offer.