HOTWAV CYBER 7 5G Global Version Android 11 Rugged Smartphone
Chinese company Hotwav expanded its range of secure smartphones with the model Hotwav Cyber 7, which is priced at $300. At the same time, the first time the novelty will be available for $200.
What is HOTWAV? HOTWAV itself admits that a company that has existed since 2008, their real name is Shenzhen Tugao Intelligent Co. Ltd and was mainly interested in OEM manufacturing or contract manufacturing for others, but from 2015 the company also launched its own products in some countries.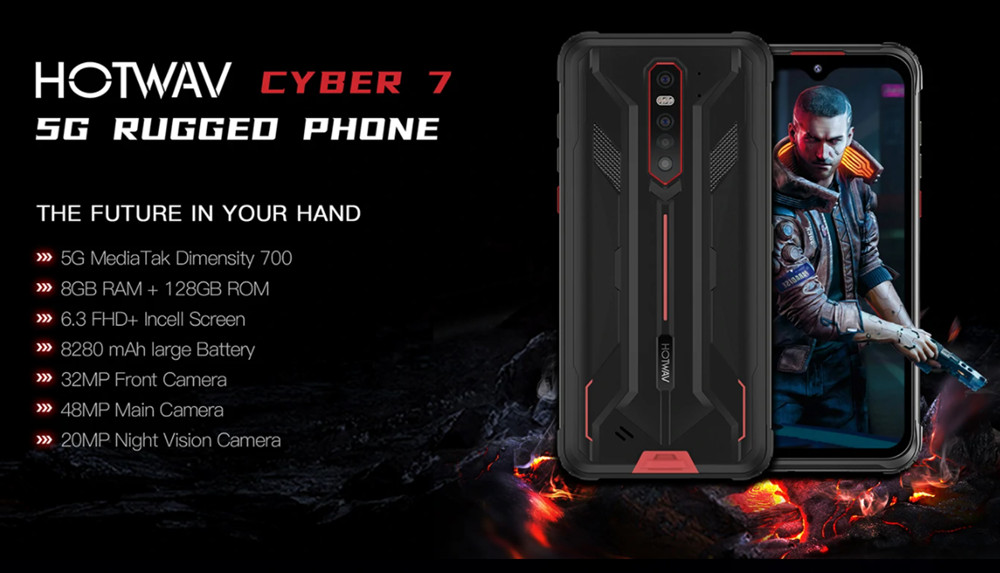 Nowadays, however, it has embarked on a global presence, one of the results of which is, for example, the HOTWAV CYBER 7 rugged smartphone.
The exterior of the CYBER 7 is more reminiscent of a gaming phone, meaning the back cover because it shows the image of an average phone when viewed from the front. The back cover, on the other hand, is quite percussive, but not so durable as it is more gaming style. Available in two colors, both black-based and both red, but one has more.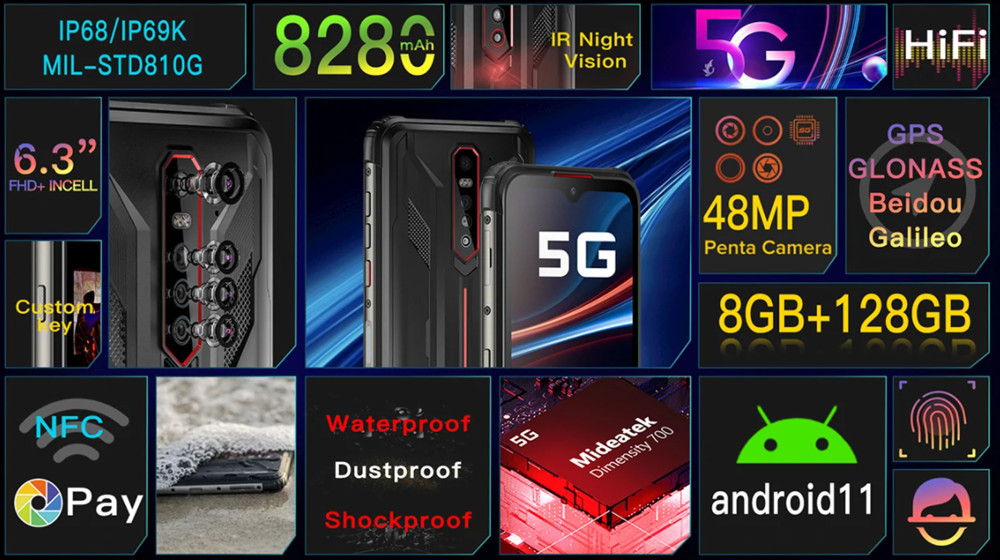 So, the smartphone is characterized by protection in accordance with IP69K, a battery with a capacity of 8280 mAh, support for wired charging capacity of 18W, the platform MediaTek Dimensity 700, support for fifth-generation cellular networks, 8GB of RAM, 128GB of flash storage, a 6.3-inch 1080P+ resolution screen, a rear quad camera with 48MP, 8MP (super-wide), 2MP (scene depth sensing) and 20MP (IR-illuminated night vision camera) modules.