HUAWEI Band 3E Smart Sports Bluetooth Bracelet
You are looking for an inconspicuous fitness tracker, for which you don't have to dig deep into your pocket and which can hold out for a while without a charging station? Then the Huawei Band 3E, which you can even wear as a tracker on your shoe, could be the right alternative for you.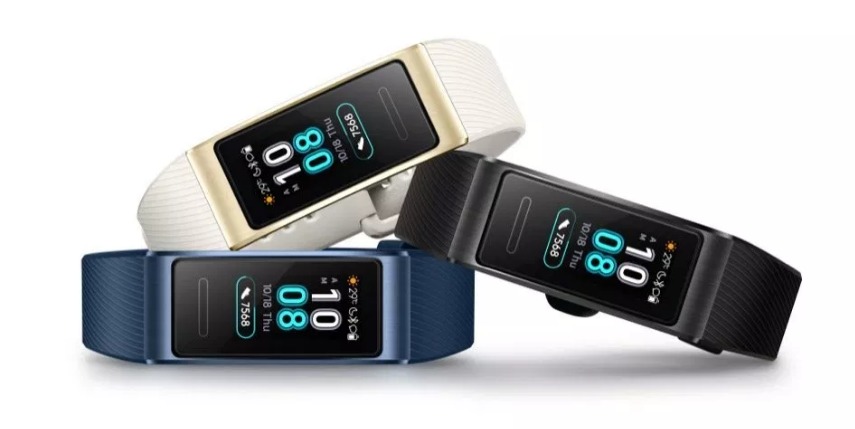 The Huaweis Band 3E is a slimmed down version of the Band 3 Pro. The lightweight of 13.6 grams measures only 3.9 x 1.5 x 1.1 centimeters. The highlight: The tracker can be pressed out of the black or optionally pink, green, grey or orange silicone bracelet to recharge it, which is rare, or to attach it to the shoe with the supplied clip. This is a nice and new idea, but it also indicates what the 3E band is missing: a pulse sensor. Thanks to its six-axis acceleration sensor, it provides precise results on the number of steps and running style. The Wearable also estimates distances traveled and calories burned based on your size and stride frequency.
So the question arises: Do you pursue specific fitness goals and would you like to improve your endurance performance, lose weight and monitor your sleep as closely as possible? Then you should choose a wearable with heart rate measurement. This is the only way to determine how many calories you really burn and how good your recovery is at night. In fact, the 3E as a sleep tracker is not convincing: It reacts very sensitively to movements, I just turned around or got up briefly and then continued to sleep. Nevertheless, the bracelet only tracks three to four hours of my sleep, which definitely doesn't work – otherwise I wouldn't be typing up test reports here. But at least the bracelet has an alarm clock.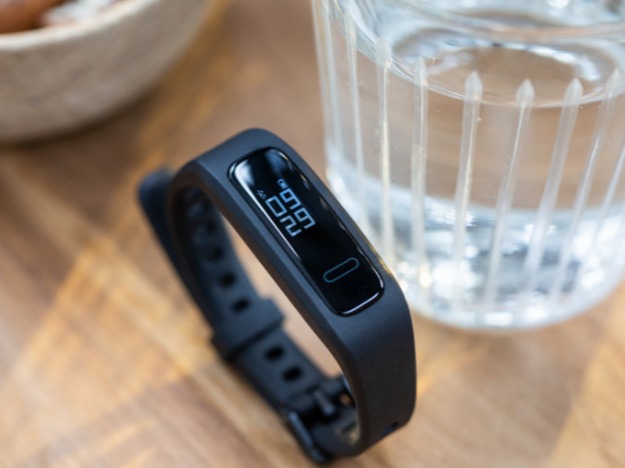 In short: heart rate measurement is missing here, but it also has a significant disadvantage, since it usually consumes a lot of battery power – as does a built-in GPS. Huawei Band 3e does without both and impresses with a remarkable endurance of two weeks in the test. For beginners who monitor their training load by listening to their body and breathing, the wristband has the advantage that when worn on their shoes, it evaluates their running style. This is where many beginners really need to be able to run more efficiently or with less strain on the joints.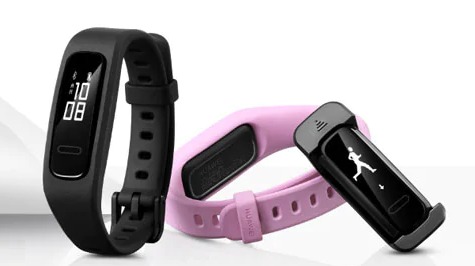 This means: If you simply want to motivate yourself to do more exercise and sports such as running, cycling or swimming without spending a lot of money or time at the power outlet, the Band 3E could be a suitable companion for you. Compared to the even cheaper Xiaomi Mi Band 3 from China, which even comes with a pulse sensor, the 3E is waterproof up to 50 meters. It should automatically detect and track your training. If not, you have the possibility to manually maintain the duration, distance and time of day for the activities walking, running outside or on the treadmill, cycling outside as well as swimming in the pool via the free Huawei Health app. It's similar to the Xiaomi app in that it's clear and unagitated.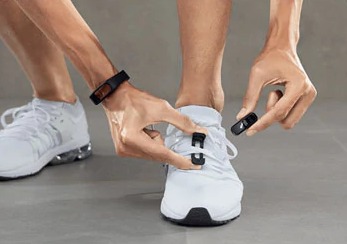 In everyday life, the narrow fitness bracelet for beginners convinces with its wearing comfort and memories of getting up from your seat regularly and moving around a bit. With the Huawei Health App you can define step and weight goals and you will be rewarded with medals as soon as you reach them. Like the tracker itself, the app is simple and clear. If the Huawei Band 3e is connected to the smartphone via Bluetooth (Android from 4.4 and iOS from 9.0), only a speech bubble appears on the black and white OLED display and the tracker vibrates with incoming messages or calls. But sometimes also a bit penetrating until you have read the message on your mobile phone. However, you won't get any app notifications. You also have to do without more information or even a text preview on your wrist. You can use the wristband to trigger an alarm on the phone and find your phone again.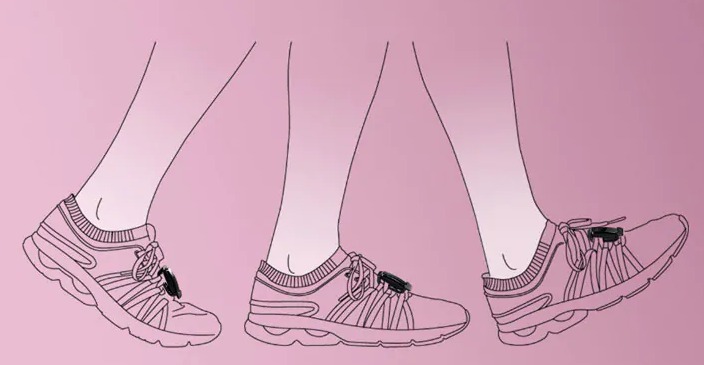 The bottom line is that we classify the Huawei Band 3e more as a pedometer than as a fitness bracelet. It supports activities such as walking, jogging, cycling and swimming, but without heart rate monitoring. This could be disadvantageous for newcomers to sport, older people or ambitious people with fitness goals, as they cannot monitor their stress. Unfortunately, the bracelet also fails as a sleep tracker. If you don't care about that because you just want a solid step and movement motivator, you should be happy about the considerable battery life of up to three weeks and the ridiculously low price of $22.99. The possibility of wearing the tracker on your shoe could also convince the target group, which already attaches little importance to push notifications with text preview.