HUAWEI WiFi AX3 is the world's first WiFi 6+ wireless router
At 9:00 p.m. Beijing time on February 24, Huawei held an online conference on Huawei's terminal products and strategies in Barcelona, including the appearance of a number of new products such as Huawei MateXs and the new Huawei MateBook X Pro. It is worth mentioning that the WiFi6 + technology warmed up by Huawei also made its debut at this conference, and Huawei Routing AX3 series became the first product of this technology and the world's first WiFi 6+ intelligent route.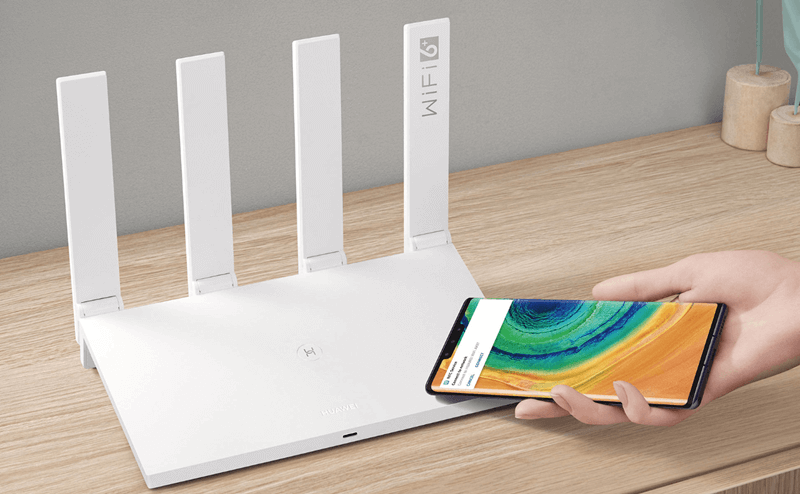 At the press conference, Yu Chengdong said that Huawei, as the leader of 5G and WiFi6, has submitted 240 technical proposals for WiFi6 standard and is a TOP2 contributor. On the basis of WiFi6, Huawei has developed WiFi 6+ chip Gigahome 650 end-to-end for Huawei routing, Kirin W650 for Huawei mobile phones and other terminals, 160MHz ultra-large bandwidth and dynamic narrow bandwidth technology, bringing Huawei WiFi6 + a new experience, realizing the effect of doubling the speed at close range and penetrating more than one wall at long distance.
The wireless rate of Huawei WIFI AX3 router is as high as 3000Mbps; Equipped with self-developed Gigahome quad-core 1.4 GHz CPU, the computing power is as high as 12880DMIPS, giving full play to WiFi6 speed. Support NFC one-touch networking technology, Android phones with NFC function can quickly connect to the network at one touch; Supporting TrustZone security protection can provide more secure protection for intelligent life.