iFlight 1S Baby Nazgul Nano 63mm FPV Racing Drone
The Nazgul, at the manufacturer iFlight, are rather muscular devices and in 5 inches versions. The Baby Nazgul takes the range in opposite direction: it is a much smaller racer, with a diagonal from engine to engine of 6.3 cm! It weighs only 26.8 grams, without its battery. Which is not delivered with the device – iFlight recommends a 1S model of 300 mAh with a PST PH2.0 connector. It is to be placed on top of the device, in a TPU holder.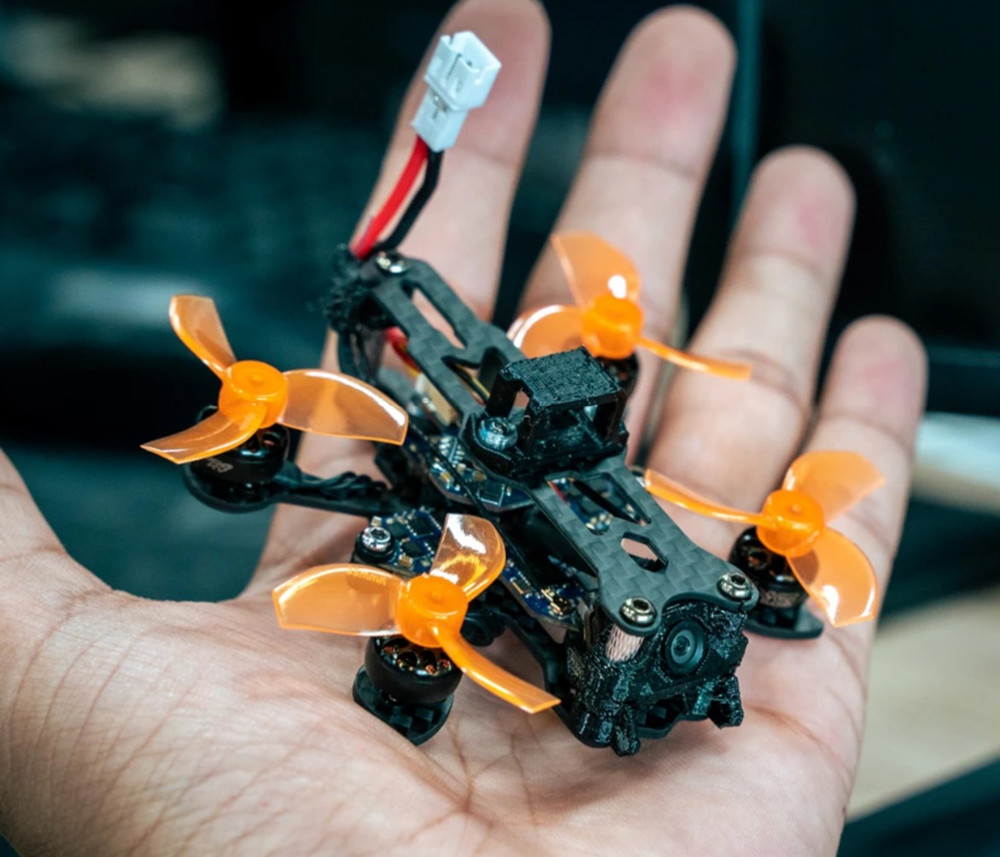 The structure is in carbon, with brushless motors Xing Nano 0802 to 22000KV for propellers Gemfan of 3.5 cm. The flight controller is an iFlight SucceX F4 1S AIO based on a F4 processor, flashed with Betaflight, associated with a 4 in 1 ESC of 5A and a D8 SPI radio receiver. It can also accommodate an optional Crossfire Nano RX receiver from TBS. The FPV camera is a RunCam Atom 800TVL coupled with a 5.8 GHz analog video transmitter compatible with 40 channels, with a power of 25 mW (the maximum allowed in France) or 50 mW.
The Baby Nazgul is priced from $129.99 at Banggood, with availability scheduled for August 1, 2021.