iLife NY08 pocketable laptop with CORE M3-8100Y
The Chuwi Minibook is a device that was recently put up for sale after it appeared via participatory financing last May. This two-step marketing method with prior bookings and delivery a few months later has already often made me grind my teeth. But according to iLife, the scenario is even worse than expected.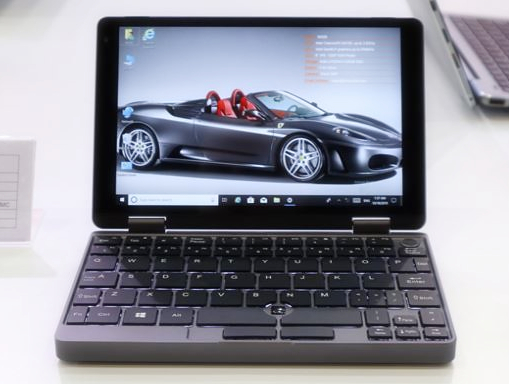 I do not like participatory financing of this kind. That a brand with a street address uses this type of operation seems to me to be abnormal. When Chuwi uses Indiegogo in May to offer a machine that will only be released in October, it leaves me with a bitter taste. The brand uses participatory financing because it makes it an effective marketing tool while reversing the risk burden. With flexible Indiegogo financing, the brand does not even need to deliver the machine, may be late and even offer machines still in beta without the people who financed the project being able to complain. None of this seems normal to me, this type of platform should only finance projects that have no other solutions to succeed. Not brands that only want to be paid in advance for the machines they will only deliver months later.
But if I am not very happy with the practice, there was a willingness in it to make itself known and to finance original projects at Chuwi. Like that 8-inch netbook. Except that the discovery thanks to Notebook Italia of this iLife NY08, and the iLife NG08 at the same time, leave me a bitter taste. These machines are, according to iLife, the original machines that Chuwi uses by adding its brand. In other words, Chuwi would order a netbook from iLife 8″ without doing anything other than writing a cheque to the latter. This clearly does not deserve participatory funding.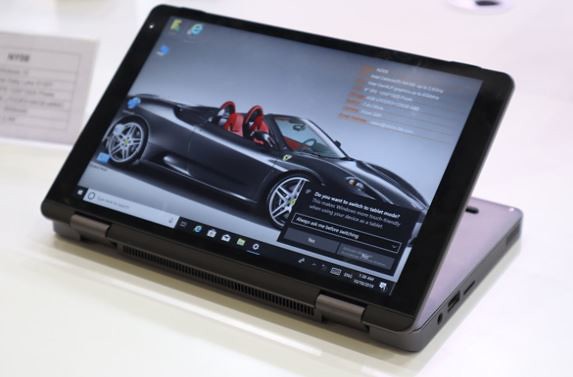 If this statement is true, it comes from iLife which is an OEM manufacturer, so Chuwi set up a financing on Indiegogo in May to find funds that will not have been used to design the Minibook but only to provide a basic financial cushion for ordering the minimum order requested by iLife. A way of minimizing as much as possible its risk taking in order to deliver only machines manufactured by another company.
The fact that the real manufacturer is introducing the iLife NY08 today is quite revealing. The difference between this model and the NG08 is minimal since it is only the embedded processor. The iLife NY08 offers a Core M3-8100Y Amber Lake. One of the two processors that Chuiwi offers for its Minibook. The NG08 is already available on the market with a Celeron N4100, just like the other version of the Minibook. The one that is also available online and that was delivered to the fundraising campaign participants. The people who financed the Minibook model under M3 core are waiting for a delivery… Detail that seems to corroborate the scenario of a pure and simple subcontracting.
In any case, we find an identical gear with the iLife NG08 (G for Gemini Lake) and iLife NY08 (Y for Ambler Lake-Y) presented at the Global Sources Electronics Fair 2019. On board this Core M3 model with 4 to 8GB of memory, there is a basic storage of 64GB of eMMC that can be expanded to 128GB thanks to a trapdoor allowing access to an M.2 slot for an additional SSD and a 3500 mAh battery in 7.4V. All these elements prove a total twinning between the iLife and Chuwi machines.
The screen is a 1920 x 1200 pixel touchscreen 8″ in 16:10 format that rotates on a hinge through 360° for use in tablet format. The connector includes a USB 3.0 port, a USB 2.0 port and a USB Type-C which will also be used to recharge the battery. A 3.5 mm stereo audio jack is available as well as a MicroSDXC card reader and a mini HDMI port. Wifi is 802.11ac type associated with Bluetooth and a 4G Modem option can also be ordered.