ILIFE V8s Smart Robotic Vacuum Cleaner
What is the robot vacuum cleaner capable of for dry and wet cleaning? How to vacuum? Does it really wash the floor or lightly wipe it? I tested the novelty – ILife V8s. The model costs about $260 – it's not very expensive for a multi-functional robot, but anyway, before buying, you need to understand – is it worth it?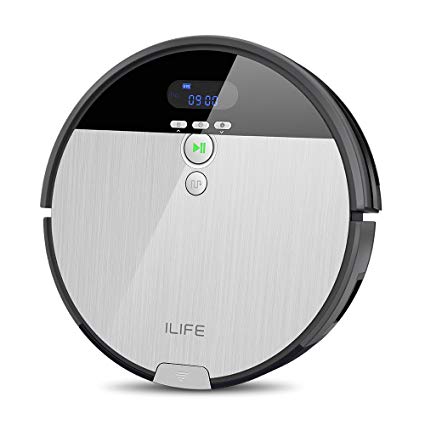 ILIFE V8s is a model of a robotic vacuum cleaner with dry and wet cleaning functions, designed for floors without carpet. It's not that he can not vacuum carpets, but he will lose in this A-series vacuum cleaner of this manufacturer. This model of the vacuum cleaner has a display with control buttons on the panel, but there is no camera, like the A8, which improves navigation. However, with navigation, he also does a good job, although he does it differently, and with other, no less interesting results.
One of the main features of the new Chinese robot vacuum cleaner ILife V8s, which we found out during a close acquaintance with him – ease of use. There is a clear, albeit not too "fancy" remote control, from which you can turn on any cleaning mode. There is an easy change of containers: for garbage and for water. The first, by the way, increased volume – 750 ml. Yes, and "water" is not small – 300 ml.
The main performance of ILife V8s:
– Type of cleaning: dry and wet
– Modes: automatic, along walls and corners, maximum power, spot
– Two removable containers: for garbage (750 ml) and for water (300 ml)
– Microfibre wipes included for wet cleaning: 2 pieces, can be erased
– Control on the body and remote control
– Operating time: up to 120 minutes
– Full battery time: 350 minutes
– Noise: up to 72 dB (maximum power)
– Removable main filter: high-efficiency air cleaning (fiberglass)
Dry cleaning takes place according to the classical scheme – the side brushes (we tested without them – complicated the task) sweep the garbage to the air channel and then it is sucked into the dust collector. There is no main rotating brush. On the one hand it's good – you do not need to clean it forever from hair, thread, animal hair. But on the other hand, there is no "combing out" debris from carpeting, and even collecting garbage from a hard floor helps such a brush.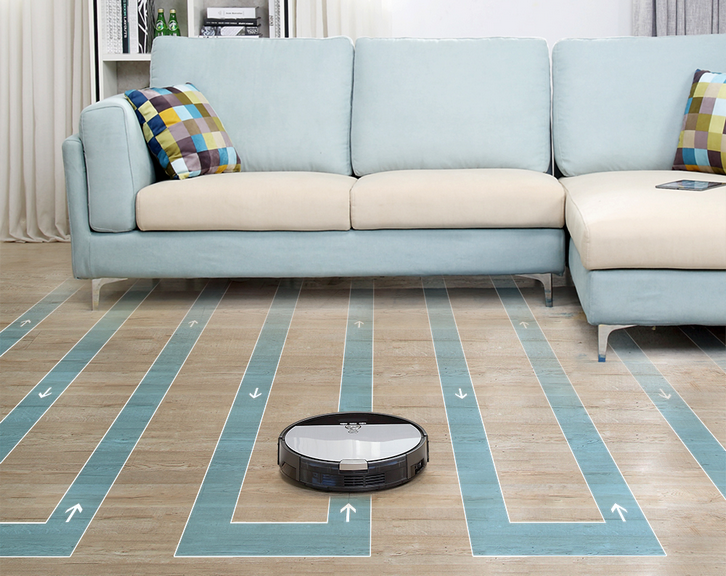 During wet cleaning, i-Dropping technology is active: controlling the amount of water delivered from the container to the detachable microfibre pad of water – this saves the floor from water logging. The vacuum cleaner rather just rubs the floor lightly – the very thing is for daily maintenance of cleanliness, but not for general cleaning.