Insta360 evo Multifunctional Anti-Shake Folding Camera
Insta360, one of the leading brands in the market for 360-degree and VR cameras, has just presented its new EVO, a peculiar folding device capable of recording spherical video with 5.7K resolution and, attention, also stereoscopic images.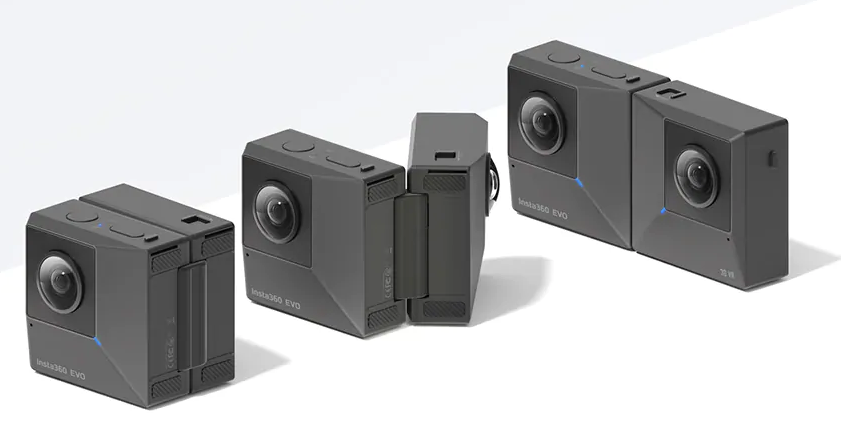 All this is possible thanks to its original design: when the camera is folded its two lenses remain opposite to obtain 360-degree images. On the other hand, when the camera is removed, the lenses are placed side by side to achieve the 3D effect.
Because of this peculiar design, the Insta360 EVO lacks a screen. It also has very few physical buttons, so almost all the handling is done through a smartphone and an app of the brand, which is available for both iOS and Android.
When it comes to recording spherical video, the new EVO is not very different from the Insta360 ONE X, which we will soon be able to try in Photolari. The camera records at 5.7K (5760 x 2880 pixels) resolution at 30 fps, can capture 18 megapixel photos and has the famous six-axis digital stabilization system of the firm named FlowState.
It also allows slow motion footage to be recorded at 100 frames per second with a resolution of 3008 x 1504 pixels.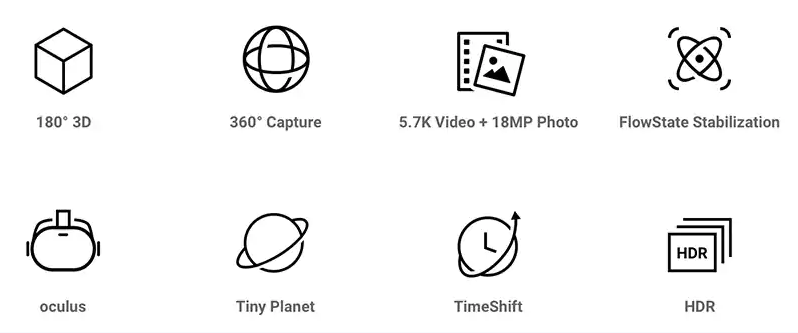 Although what is really surprising is the decision of the brand to recover the video and 3D photography, a feature that had its peculiar moment of glory a few years ago and that seemed somewhat forgotten. The camera even features a new stabilization mode specially designed for three-dimensional capture.
Content captured with the EVO can be enjoyed directly by connecting the camera to virtual reality glasses such as Samsung Gear VR or Oculus Go, or uploaded directly to compatible platforms such as YouTube.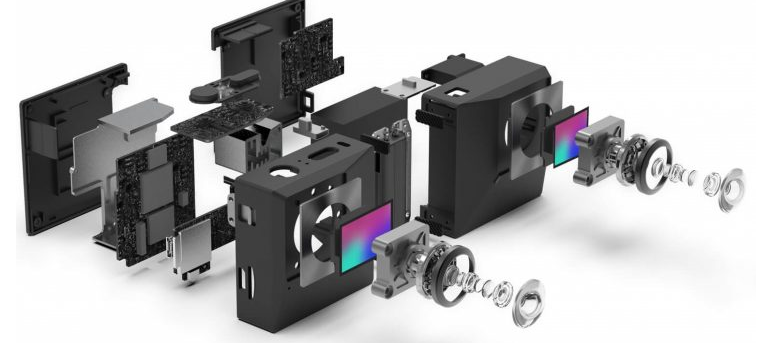 To enjoy 3D, the brand has launched the Insta360 HoloFrame, a kind of mobile sleeve that is placed on the front and transforms the smartphone screen into a 3D monitor without glasses. It is sold separately and is currently only compatible with iPhone X, XS, XS Max and XR, although they are already preparing versions for Samsung Galaxy S8, S8+, S9, S9+ and Note 8.
The camera is now available for booking on the Gearbest website for $419.99. The HoloFrame accessory can be purchased for $35.